It's back to Ming Kee Live Seafood. Recommended to me about 1 year ago by a friend, I have been coming back to Ming Kee (not often though) for fresh and affordable seafood dishes.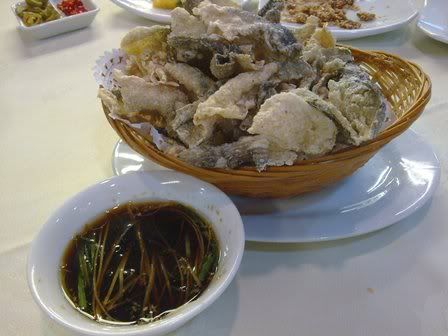 All who come to Ming Kee must order their crispy fish skin. I have tried quite a few versions of crispy fish skin, but Ming Kee tops the rest with its ultra thin fish skin which is very crispy.
Do dip the skin into the special soya sauce, which adds flavour to the fish skin.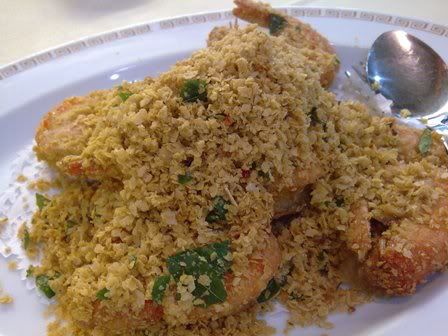 Cereal prawns - We always order the steam prawns, but decided to go for cereal prawns tonight. The cereals is crisp and tasty, but I think I prefer the steam ones more. I think they over fried the prawns till some of the shell got stuck to the flesh. But don't worry, the prawns are fresh.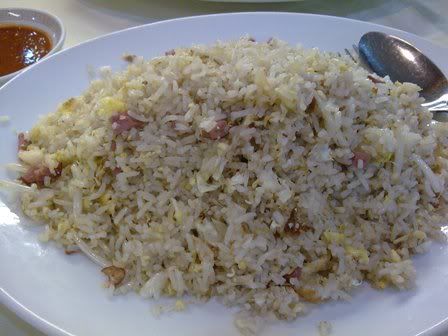 Yang Chow fried rice - It's well fried, and I like the crunchy bean sprouts in the fried rice.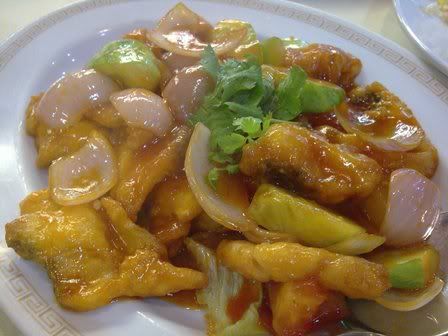 Sweet Sour Sliced Fish - Unlike the lousy kinds of fish used in sweet sour fish in most restaurants, Ming Kee used fresh fish and deep fry them till crispy. The fish is very fresh, because when you bite into it, you can taste the freshness of the fish. One of the best version of sweet and sour fish.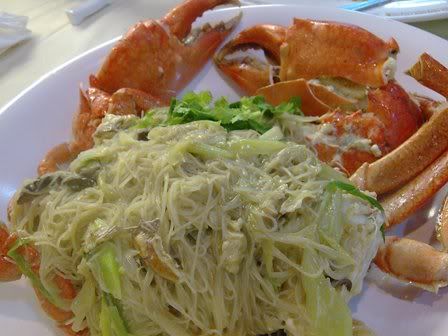 The Signture Dish at Ming Kee - Steam Crab with Bee Hoon. The Bee Hoon is extremely flavourful, as it has absorbed the sweetness of the crab. Crab is huge and very meaty. A must order at Ming Kee.
Ming Kee Live Seafood
556 Macpherson Road