Prego has been serving Italian food in Singapore for years. It has been operating out of Raffles City and it's especially popular with cardowners of the Feed At Raffles card, as 2 diners get to enjoy 50% off their meals.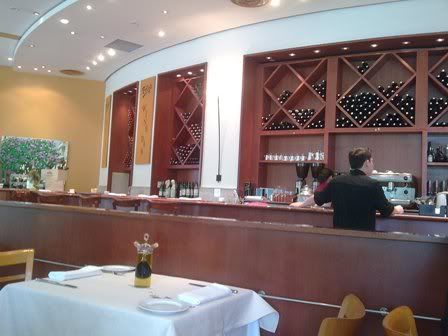 What struck me when I entered was the circular wine shelf. You get a great view of the Esplanade and the Marina Bay Sands from the restaurant.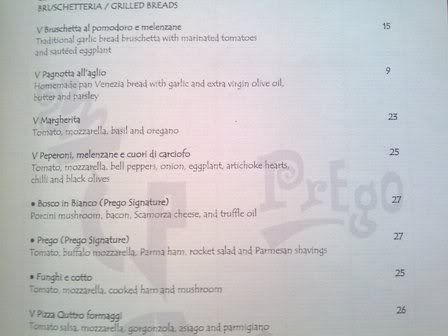 Prego serves pizza, pasta, and other Italian desserts, soups and side dishes. Most of its diners are locals, but there are also some Italians and Japanese having Italian food there.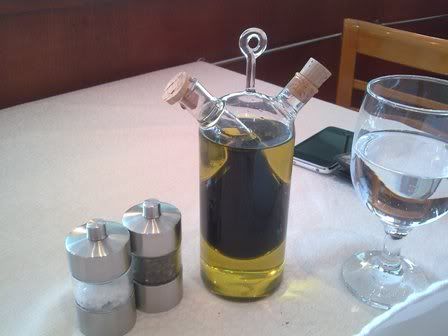 I like their bottle of olive oil and balsamic vinegar. It's a 2 in 1 bottle. Very unique.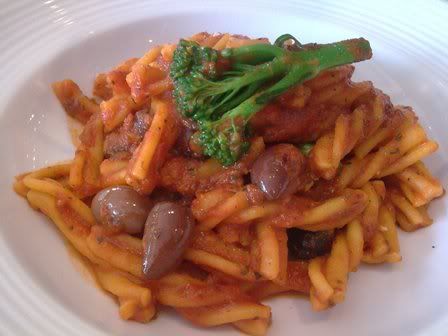 This is the olives + anchovies pasta with tomata paste. Those who like the taste of anchovies would enjoy this dish. The taste of olives is a bit too over whelming for the local taste buds. But still, this pasta dish is acceptable.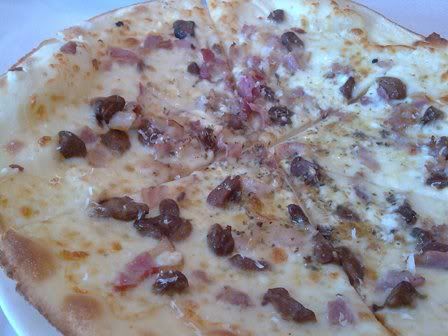 I like my Bosco in Bianco pizza. The freshly baked pizza has toppings of Porcini mushrooms, bacon, Scamorza cheese and truffle oil. Frankly speaking, I couldn't taste much of the truffle oil. But I did taste the bacon and the fatty bits of the bacon went well with the pizza. It's a refreshing change from the usual tomato based pizza.
Prego
80 Bras Basah Road
1F Fairmont Singapore