The Takoyaki craze has not died down after 3 months, and long queues still form around the Gindaco stall at B4 of ION Orchard on a Sunday afternoon.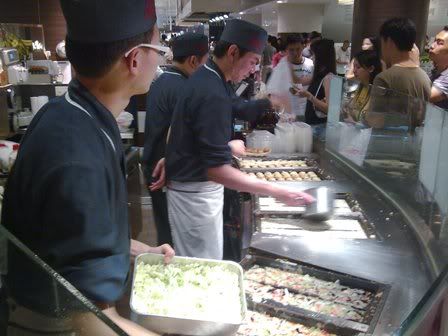 The whole place works like a factory, with each person concentrating on their stacks of takoyaki balls. 3 locals, who have been trained under Japanese chefs for 2 months are trained to cook the takoyaki just like how they did in Japan. And I am happy to report that their skills match the Japanese chefs who were here earlier on in July, Aug and September.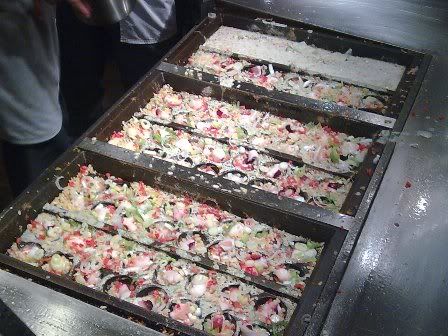 First, a flour mixture is poured into the hot mould. Ingredients such as spring onions, red preserved ginger and huge chunks of sotong meat are added into each mould. They are not stingy with the ingredients.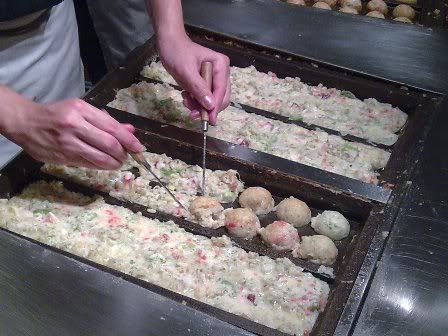 More flour mixture is poured and when the mixture is semi-cooked, the chef used 2 metal iron rods to slowly mould the takoyaki into circular spheres.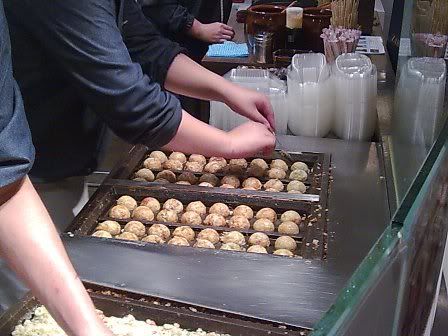 After they are moulded into balls, the chef adds a generous splash of oil on top to make the takoyaki crispy and crunchy on the outside.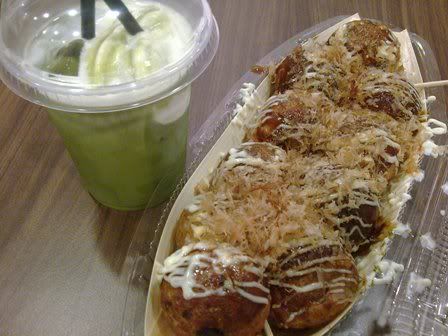 The end product, with a serving of matcha + soft serve vanilla ice cream. The takoyaki is served in a special leaf which helps to absorb oil and keeps the takoyaki crispy. Generous amount of Bonito flakes are added to the Takoyaki.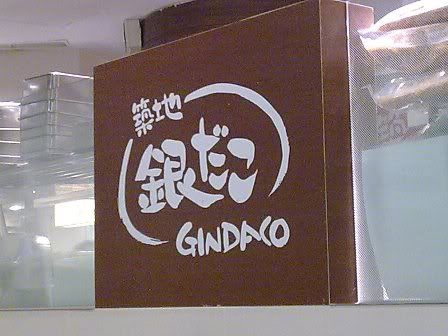 This is my 2nd visit, and I will definitely be back for my 3rd, 4th, 5th .... visits!
Tsukiji Gindaco

2 Orchard Turn
#B4-64
ION Orchard