Smack right in the middle of Singapore's red-light district, "No Signboard" seafood restaurant is a favourite place for many Singaporeans when they think of fresh seafood at affordable prices. Although the group has several outlets in other better locations such as Esplanade, VivoCity and Central @ Clark Quay, but this main outlet at Geylang has attracted hundreds of locals and foreigners every night.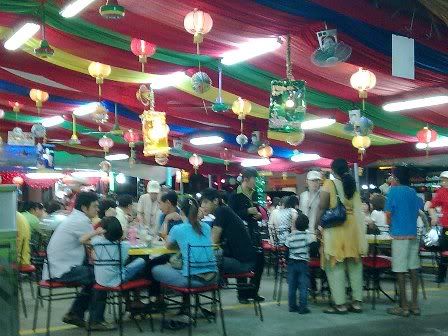 Do call early to reserve a table in the air-con hall. The hall is limited in space and even after bookings, you may have to wait for a while before a table is ready for you. Not only will you be able to enjoy air con comfort, but the hall is brightly lit and has its own toilets and washing basins.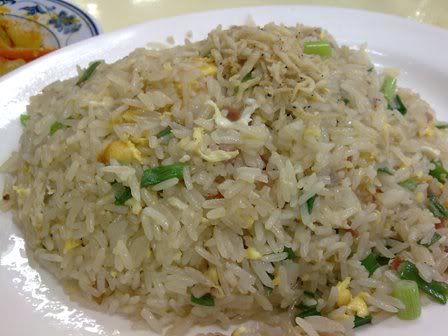 Yang Zhou Frid Rice. I like the version of their fried rice, where all the grains are cooked till they separate.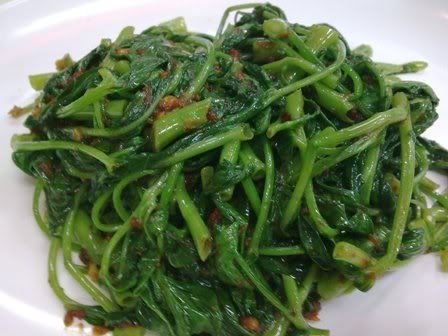 Sambal Kang Kong - one of the restaurant famous dish. The kangkong is soft and not too "old". Sambal is not too spicy and has bits of dried shrimps.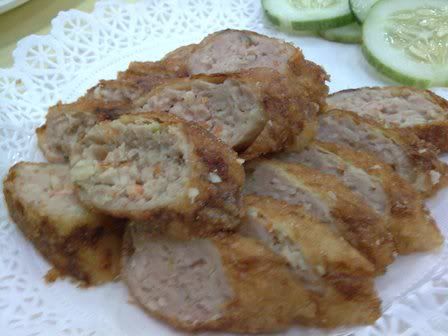 Waterchestnut meat roll. Crunchy waterchestnuts mixed with minced pork and fried till crispy. Was surprise that No Signboard did quite a good version of this dish.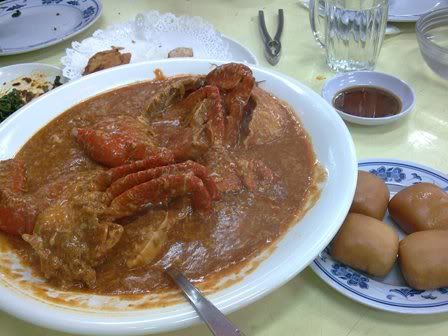 The Finale dish - the chilli crab. Although No Signboard's famous crab dish is their white pepper crab, but I still prefer my crabs with some gravy. Their chilli sauce is better than that of Jumbo. The crabs are huge and fresh. Very satisfying.
No Signboard Seafood
414 Geylang Rd
http://nosignboardseafood.com/