Besides the very yummy Takoyaki at ION Food Hall, we also tried some other Japanese food stalls within the food hall.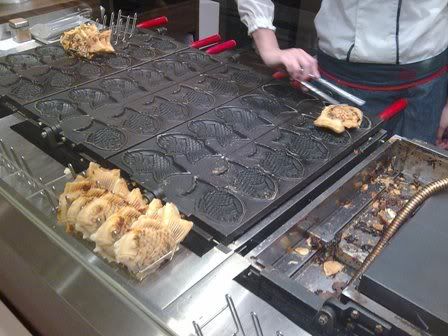 Had this pancake with Japanese read bean. The stall was generous with the red beans, but the pancake is not crispy enough. I prefer my pancake to be crispier.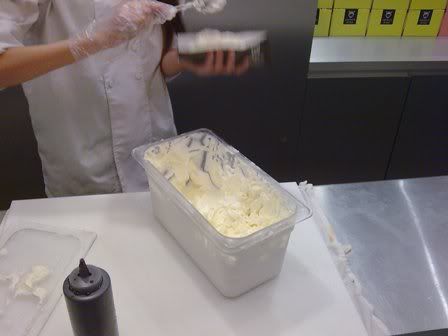 Next was Japanese cake roll shop Arinco King. As the Salt Caramel Roll was too big, we opted for the Caramel Sands (like a sandwich). The girl was quite good at slowly digging fresh cream and putting it on an open face swiss roll cake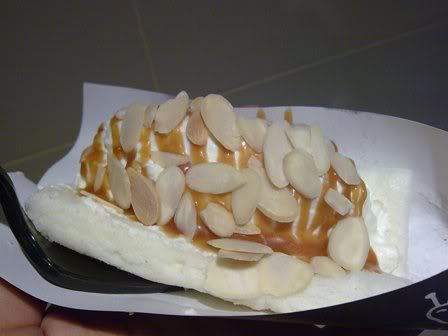 The cream was very good. Fresh and light. But the caramel was so-so only. Don't know what all the fuss is about their swiss roll. Maybe I should try the Salt Caramel Roll next time.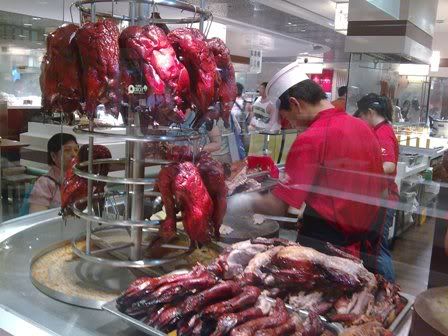 Took a photo of the Peking Duck stall before leaving. Didn't try this, but the ducks were very beautiful.
ION Food Hall
2 Orchard Turn
Basement 4
ION Orchard