I have been eating so much Dim Sum these days. But I never get tired of these little morsels of seafood and meat. They are good for Breakfast, Lunch, Tea Time and even Dinner.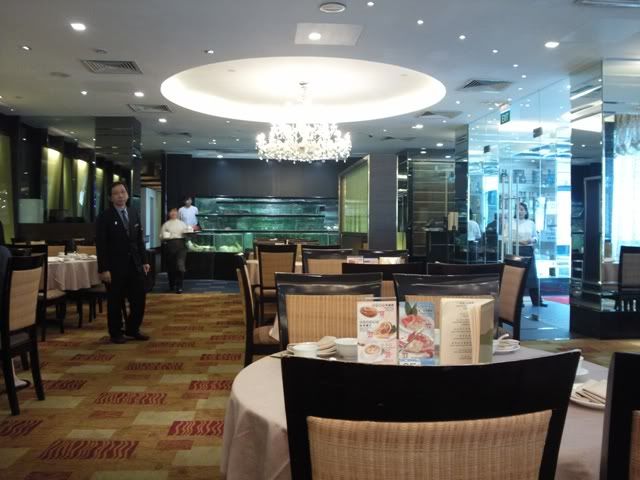 Asia Grand Restaurant is one of the most popular restaurant in town to have Dim Sum brunch. It is so popular, that it is highly recommended to book the a table at least a few days in advance. I once tried to book a Sunday lunch seating 1 day before, and was told it is already fully booked and the next available seating will be 1:30pm (with no guarantees).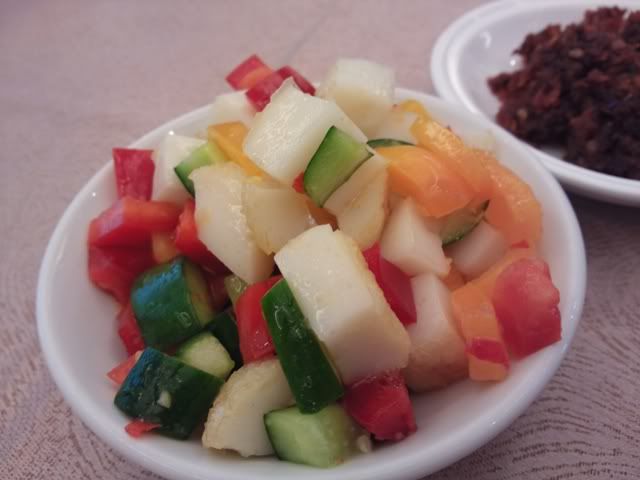 Their "signature" appetizer - assorted pickled capsicum and cucumber with fishcakes. Very weird combination.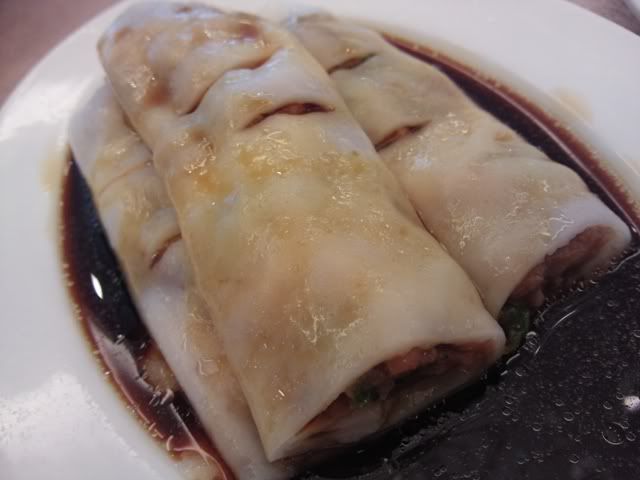 We had the Beef Chee Cheong Fun. We prefer those prawns and char siew ones. Someone. beef doesn't go well with the Chee Cheong Fun skin.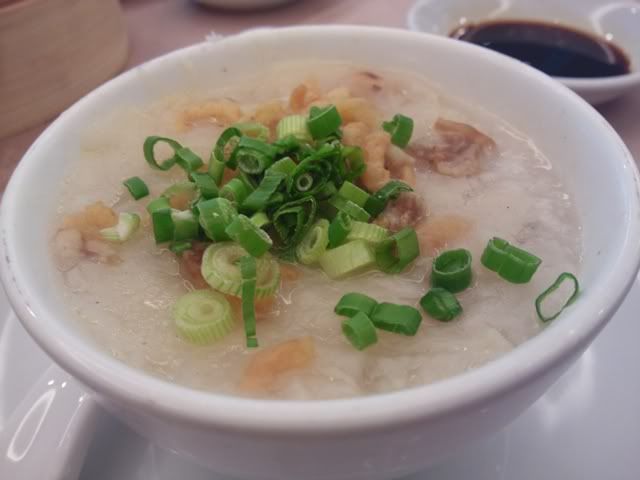 Also had a big bowl of Century Egg porridge. The porridge was not bad. Lot's of ingredients.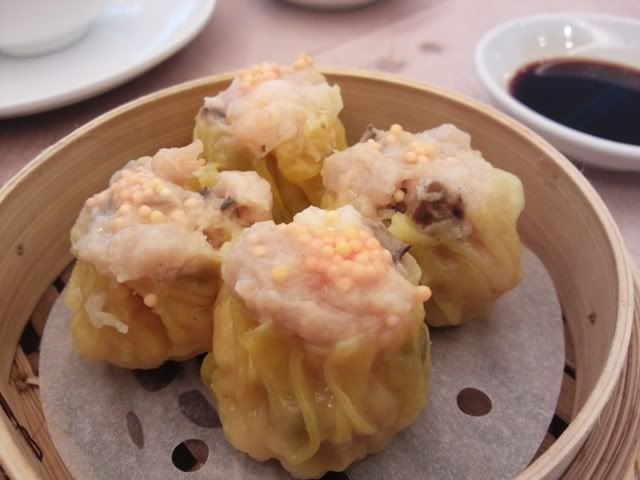 I love their Siew Mai the most. Comparing the Cassia's baby abalone version, I find that the Siew Mai here is just slightly below those of Cassia. Still, the Siew Mai at Asia Grand is full of 100% pork (not those processed pork), prawns and crunchy mushrooms. Very addictive.
Crispy prawn dumplings to balance all the "steam" items. Again, lot's of diced prawn meat inside.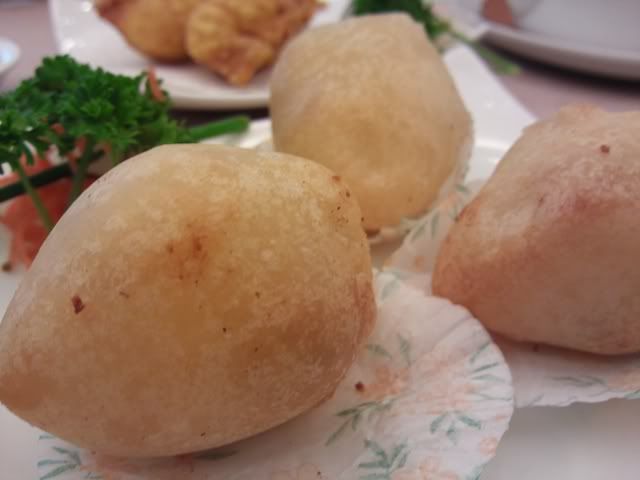 Was yearning for Ham Sui Kok 减水角. I like the crispy and chewy skin, but was disappointed with the pork fillings inside. Wasn't tasty enough.
Anyone knows where got good Ham Sui Kok 减水角 in Singapore?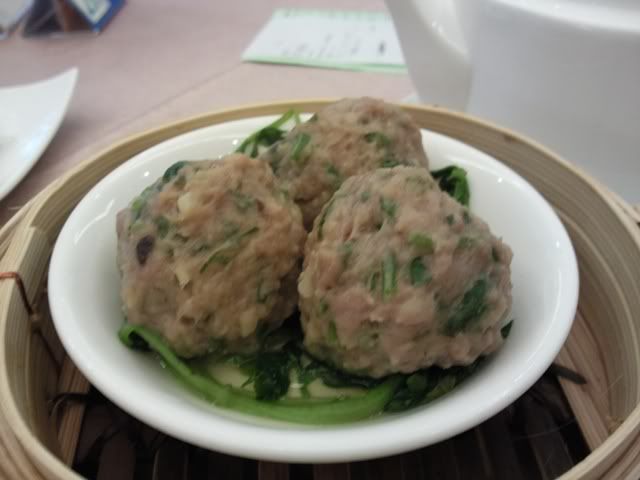 If my memory serves me well, this was the Steam Beef Balls. I totally don't like this, because of the strong coriander leaves taste in it. As you all know, I don't like coriander.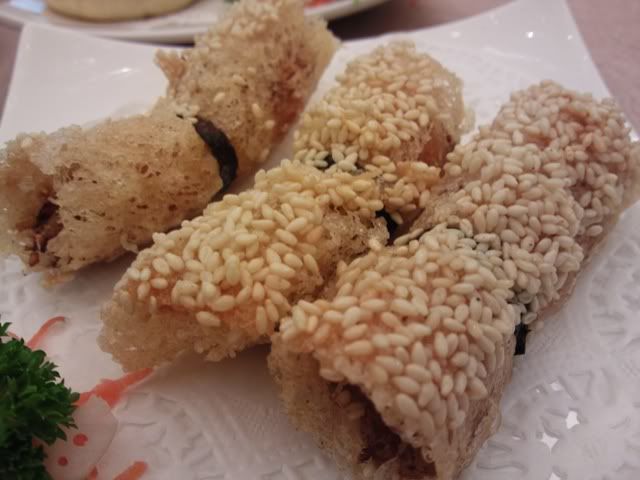 Some kind of crispy prawn and banana fritters. The seseme was a nice addition.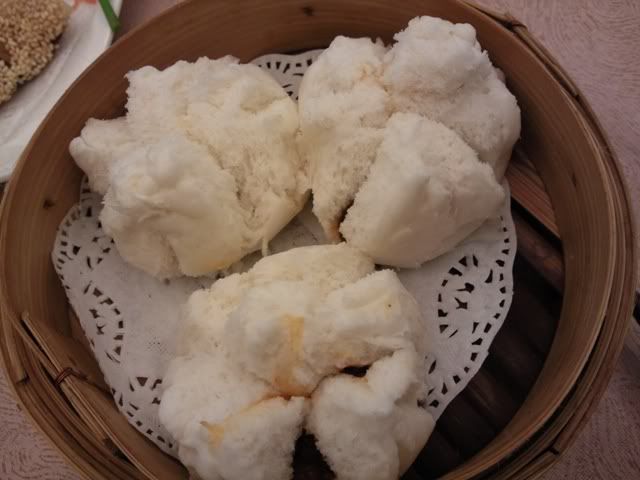 Char Siew Bao - I still prefer the premium version at Cassia. Nothing beats Kurobuta pork pau.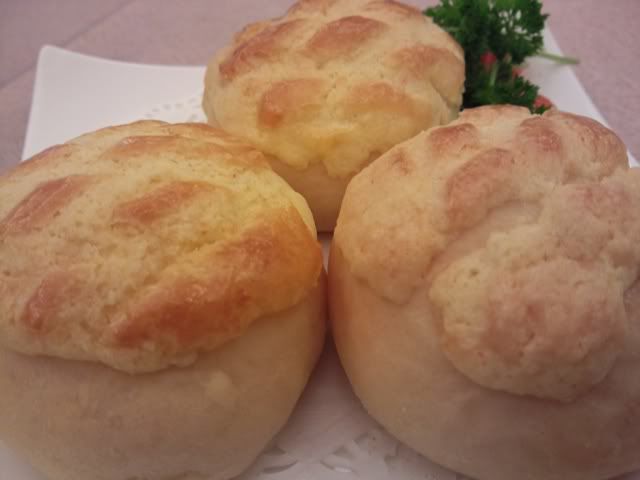 Polo custard buns. Although the skin was not as crisp and buttery like those in Wah Lok, but I find it acceptable.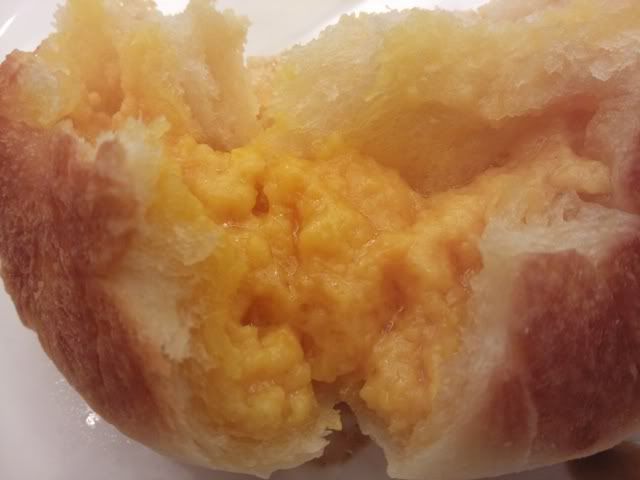 The salted egg yolk and cream just oozes out from the polo bun when you break it open.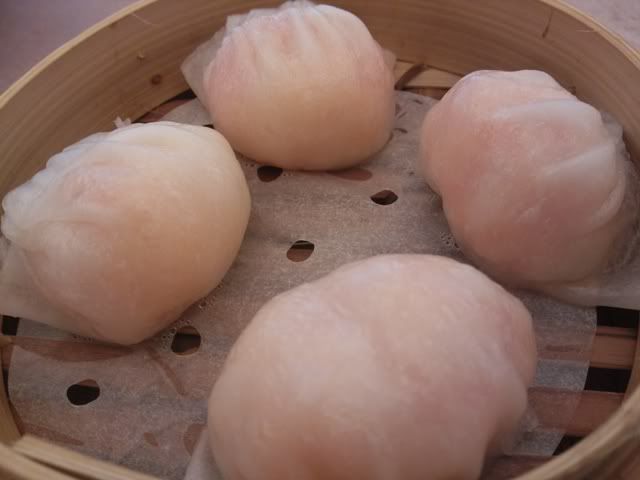 Finally, freshly steamed Har Kow. This took longer than usual to come. Perhaps they were really made fresh on the spot?
Conclusion: Worth coming back for repeat Dim Sum lunches.
Asia Grand Restaurant
331 North Bridge Road
#01-02 & #01-05/08
Odeon Towers