Those who have been to Rochester Park will know it is hidden in the midstl of lush greenery with almost no traffic, except those from diners coming and leaving this place.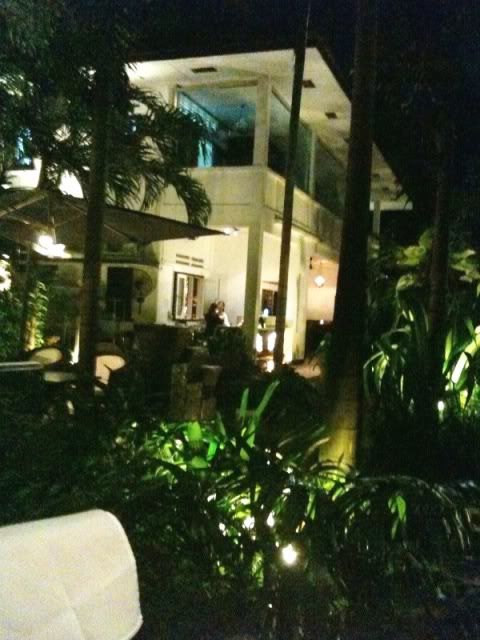 At 10pm, the restaurant was exceptionally quiet as we were the only diner there.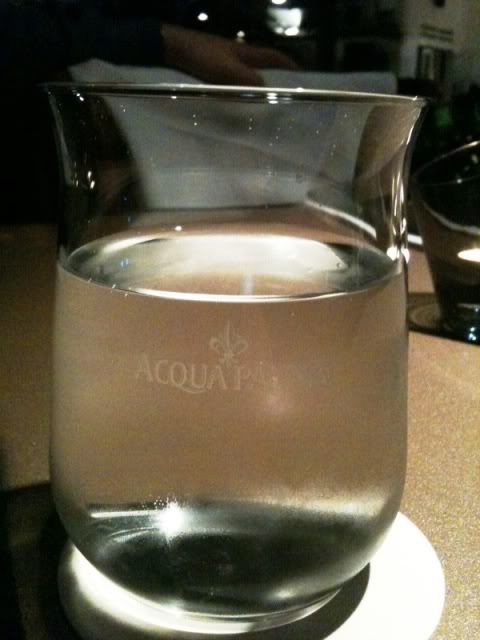 Free flow ice water is served here.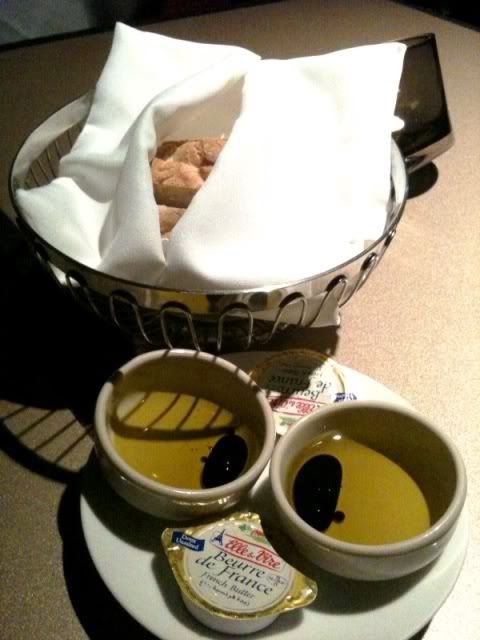 Complimentary Bread with French Butter and Olive Oil + Balsamic Vinegar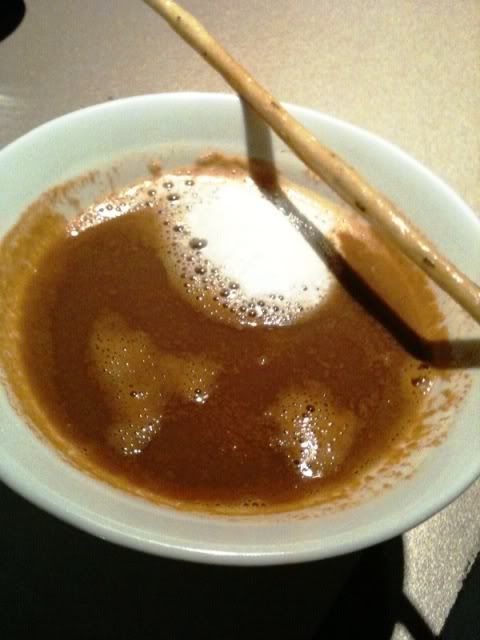 Soup of the Day - Seafood Bisque (S$16). It was pretty good, and if I didn't remember wrongly there were prawns inside. The soup came with a breadstick. Soup was lukewarm, and would have wished that it was pipping hot.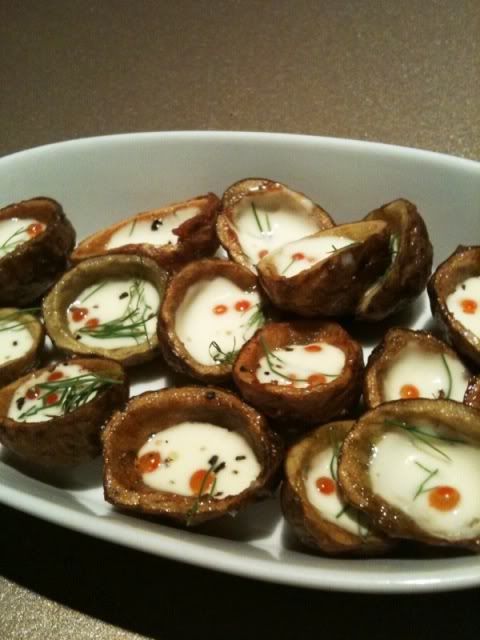 Potato Skins with Sour Cream and Ocean Trout Caviar (S$6.50). When I first saw it, I thought it looked more like mushrooms. Each of the potato skin is filled with sour cream and caviar. Very very addictive.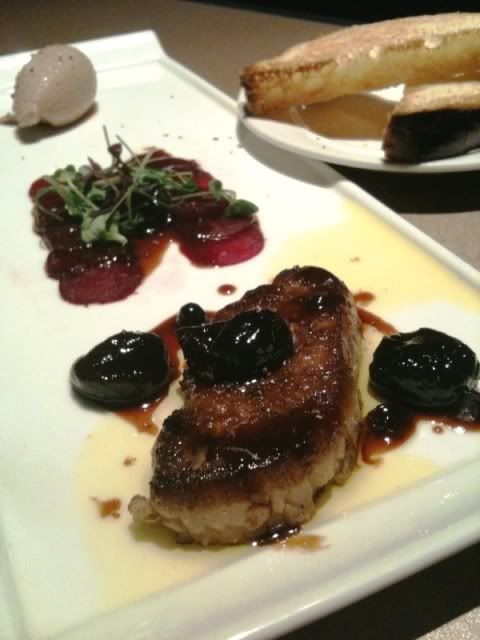 Pan Fried Foie Gras with Catalunya Spices with Sweet & Sour Cherries. (S$24). Most of our Spanish Paella dishes are actually flavourred with Catalunya Spices which originated from Spain.
Really average foie gras. An ok dish for me. Nothing to shout about. They provided crispy toast to soak up all the sauce and oil from the Foie Gras. In the background is a scoop of liver pate to go with the toast.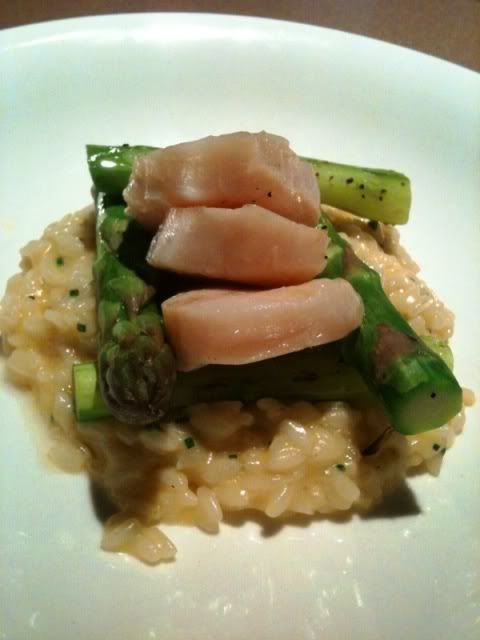 This Japanese looking dish is the Seared King Scallops with Smoked Sea Urchin Risotto (S$18). The lightly seared scallops are juicy and succulent. I wonder where is the Smoked Sea Urchin in the Risotto, as all I could taste is just normal Cheese + Risotto, which was done al dente.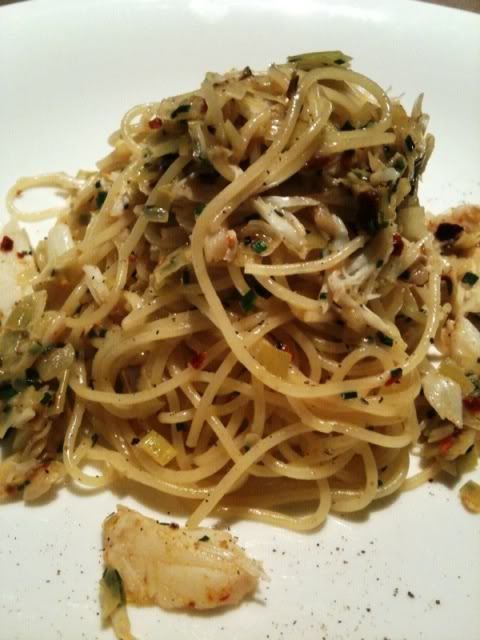 Capellini with Fresh Crab Meat, Leek, Chilli Flakes and Creme Fraiche (S$18). Creme Fraiche is actually French sour cream made with about 30% worth of butterfat.
Capellini resembles that of our local Mee Suah, but perhaps a bit thicker. Really just an average normal dish but they were generous with the crab meat.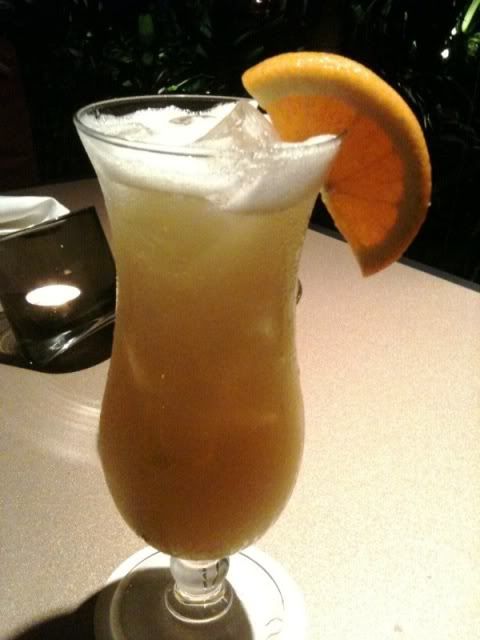 Mai Thai (S$15) - A rum based drink with a orange + pineapple juice. Refreshing for a warm night.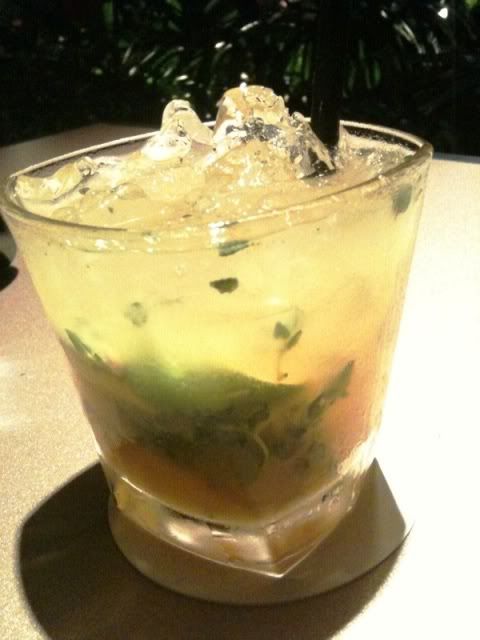 Thyme and White Peach Caipirinha (S$15). Brazilians love their Caipirinha, which is their national cocktail drink. Here, the Caipirinha with hints of lime, is mixed with thyme and white peach. The thyme taste is not overly strong, but adds an surprisingly herby aroma to this cocktail, and I enjoyed it. Bits of bitterness and sweetness in this drink.
One Rochester is also quite the drinking spot with a wide range of drinks and cocktails, plus a lush comfy corner to relax and lounge.
One Rochester
1 Rochester Park
Rochester Park