I have heard so much mixed reviews about Ramen Santouka. Some commented that their Ramen is THE best in Singapore. Some say their soup is too salty, some say they are just average.
So here I am to try it.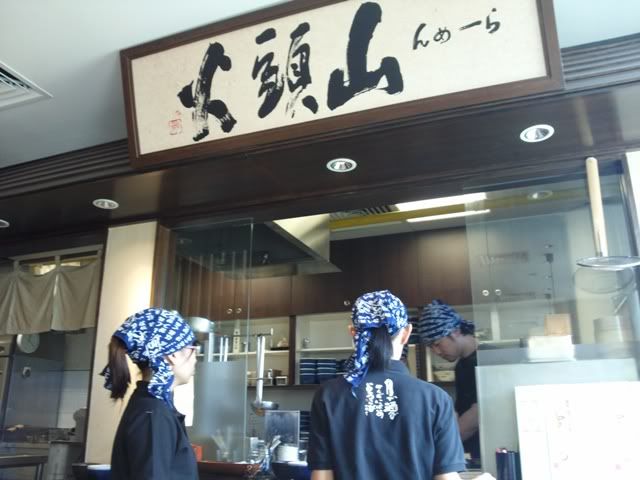 This ramen restaurant is really small and quite difficult to find! It is hidden behind the now defunct Grains restaurant, behind the 2nd floor escalator facing Clark Quay.
Most of the diners here are Japanese diners with a mixture of Singaporeans and office workers. Come early (before 12:30pm) if you want to get a table without queueing.
Complimentary ice-water. In fact they threw the whole jug of ice water for you to self service.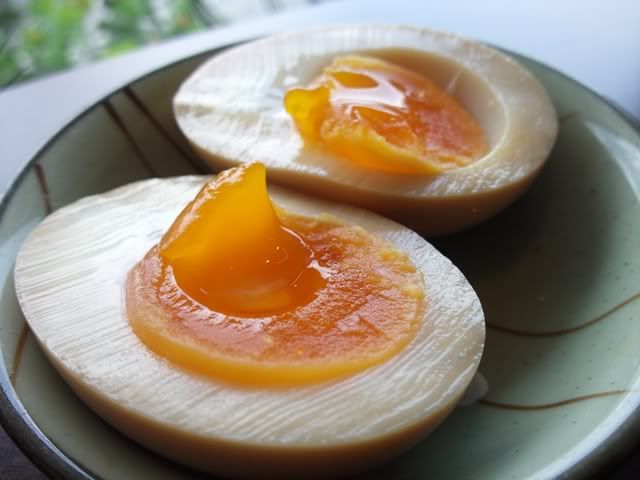 We had an additional order of Tamago. By now, everyone knows that the egg in Ramen is different from any kinds of eggs. The egg white is cooked while the egg yolk is still liquid and soft. Here, the yolk is not exactly in the liquid state.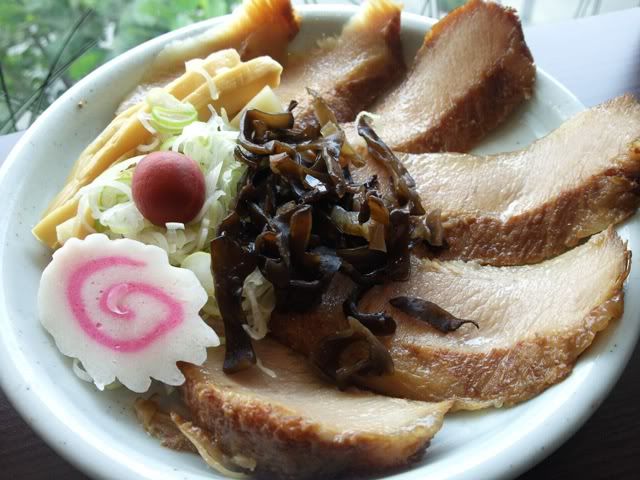 Tokusen Toroniku ramen (Shio). According to some news reports, this is limited to 60 bowls a day. However, I don't believe it is really 60 bowls. Saw quite a few people having it during lunch time.
The pork cheek slices were really tender and flavourful. According to some bloggers, the correct way to eat it is to dip the pork into the hot broth for a few seconds before sending them into your mouth. The pork literally melts in your mouth.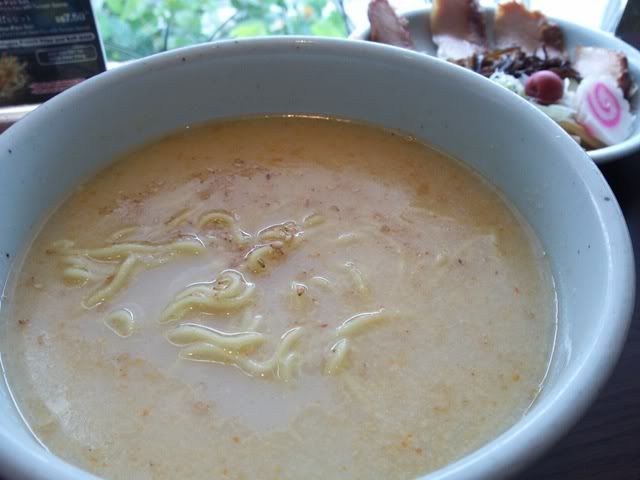 The soup was heavenly. A Japanese friend said that diners in Japan do not finish their soup. But here in Singapore, we are thought to be frugal, and most Singaporeans will slurp up all the stock.
I chose the Shio version because I wanted to taste the pork soup broth. It was a good choice as I could taste the intense pork flavour. Noodles was good too. Really enjoyed my ramen.
Conclusion is that this is indeed one of the best, if not the best in Singapore. I don't understand why there is a long queue at Ippudo, but I find the ramen here better.
By the way, they have now opened a new branch at Cuppage! So those in Orchard may want to check out their Orchard branch.
Ramen Santouka
6 Eu Tong Sen Street
#02-76
The Central