Initially,
The Baker in Me ~ Bake, Baking, Baked
and myself wanted to try out Nando's at Bugis Junction on a working weekday lunch, but the queue was sooooo looooong.
So I suggested Lai Lai just across the street. When we arrived around 12:30pm, it was half full.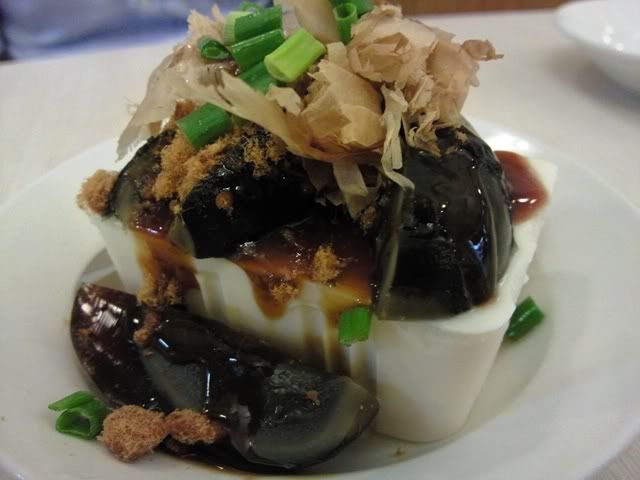 Had the Beef noodles soup set meal which comes with one big bowl of beef noodles, one side dish and one bubble tea.
One of our side dish was cold tofu with century egg. The tofu was creamy and light, and complimented with the strong tasting century egg. A refreshingly cold appetizer for a hot humid afternoon.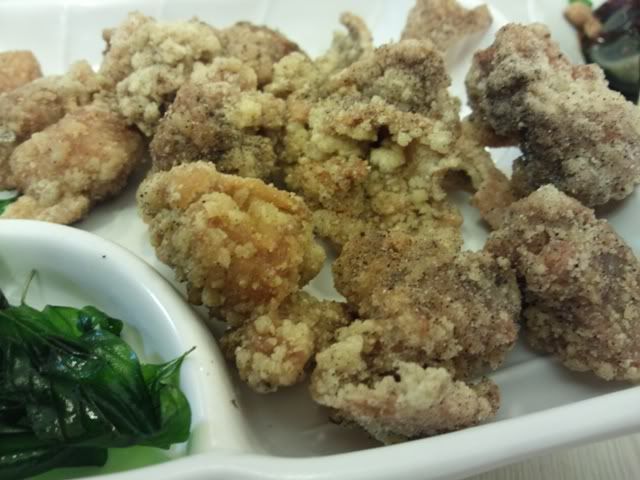 Also chose the Crispy salted chicken cubes with deep fried basil leaves. Very crispy and flavourful.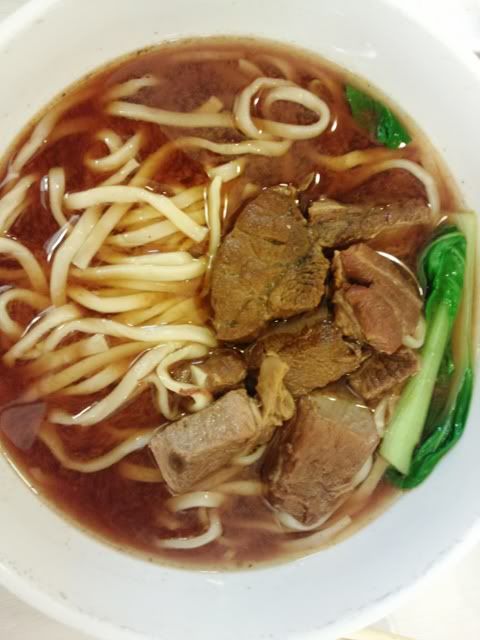 My serving of beef noodles. Lai Lai was very generous with the amount of beef. Noodles was different from the usual ones as it was QQ and quite thick, similar to La Mian. Soup was nice too. A very satisfying meal. Add the Pickled vegetables for extra kick.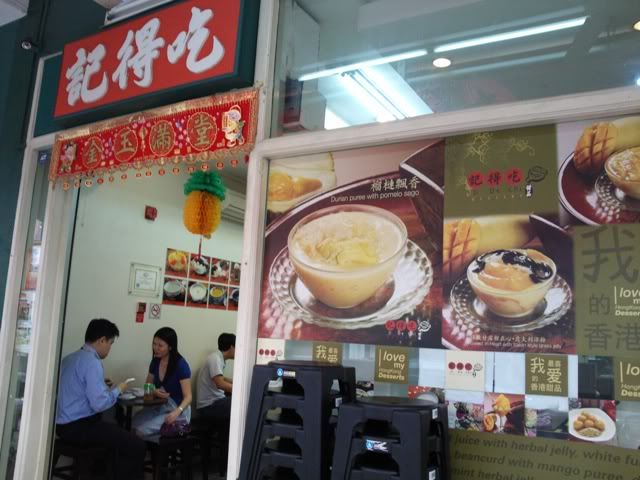 After our lunch, we adjourned to Ji De Chi dessert shop which is a few shops down from Lai Lai. This is a popular dessert shop which serves Hong Kong style dessert.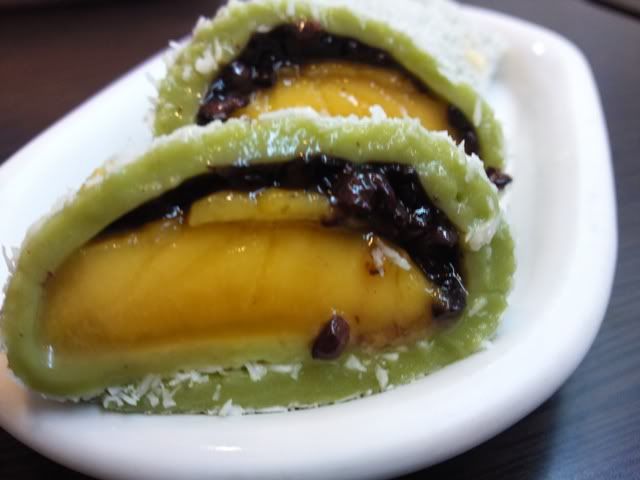 Had this Green Tea Rice roll with generous fresh mango and black gluteneous rice wrapped in a green tea skin. My first time trying and it was yummy.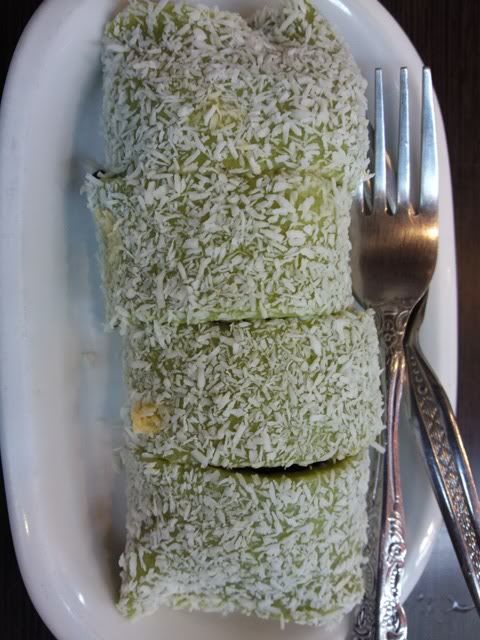 S$5.50 for a large roll.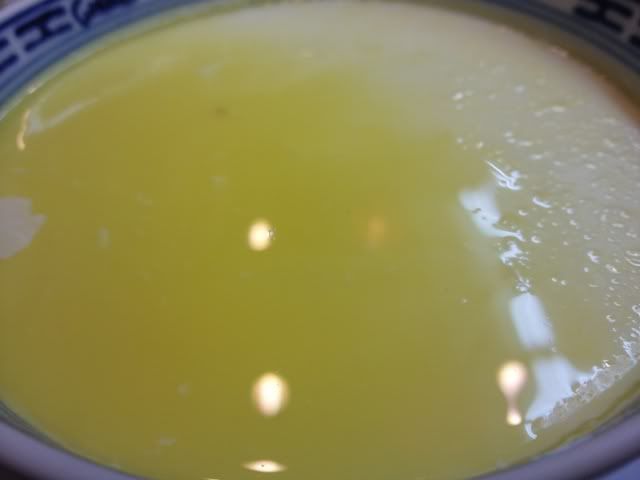 Also had this Double boiled milk custard with ginger (S$4.00). The yellowish syrup is raw ginger juice. I don't really like ginger, but when I eat the smooth and sweet milk custard with a bit of the ginger juice... WOW..... I can feel this warm sensation flowing down my throat. Extremely soothing.
Will definitely come back to Ji De Chi to try out their other Double Boiled Milk Custards.
Lai Lai Family Restaurant
20A/B Liang Seah Street
Ji De Chi
8 Liang Seah Street
#01-03