For shoppers and diners who have walked pass the revamp Parco Marina Bay at Millenia Walk, they would have noticed this Octa Hotel facing Ritz Carlton hotel.
Well, Octa Hotel is not a hotel, but a Japanese-French Cafe.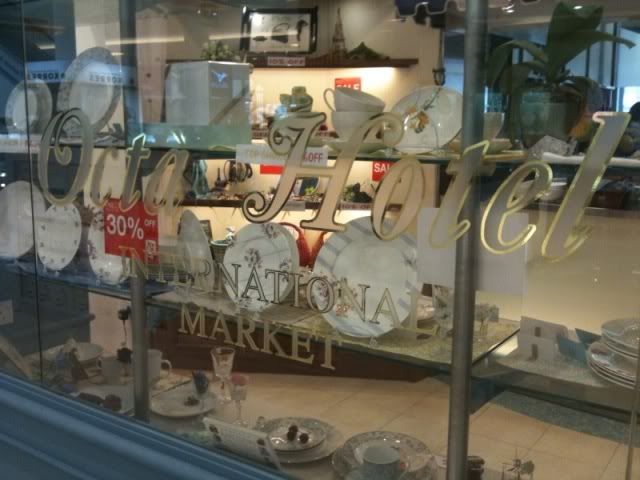 With over 20 Octa Hotel Cafe all over Japan over 2 decades, the management chose Singapore as it's first overseas outlet within the compounds of Parco.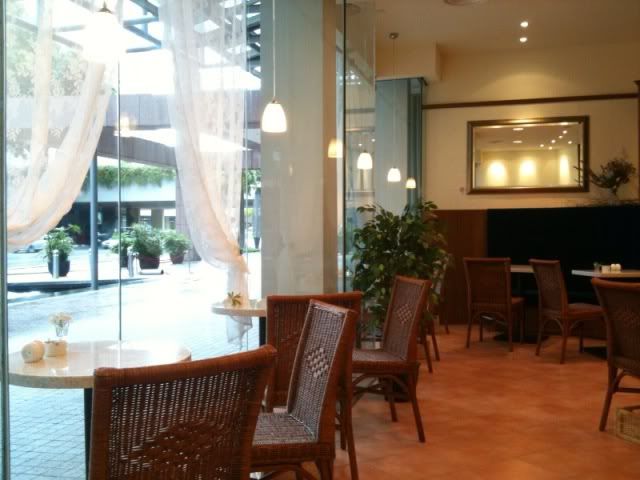 Everything here resembles a cafe within the Paris' 8th Arrondissement with all the European furniture and deco. You can also buy their beautiful cutlery and plates here if you want to.
It was an early Saturday morning. We were at Millenia Walk for some shopping. Had no idea what we should have for breakfast. Saw Octa Hotel in Parco, we just went in for a quick fix. The service staff served up complimentary ice-water promptly and offered us a simple menu presented in file folder.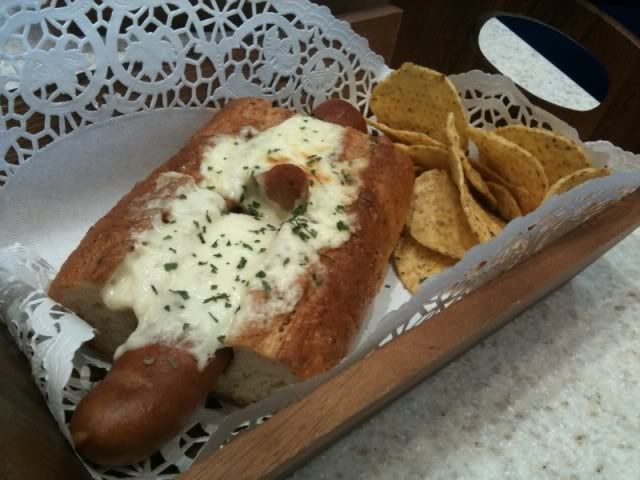 Ordered Parisian Dog (S$9.90). Cute presentation in wooden basket. The dog is not too dry, but the baguette is so hard that you need a good pair of strong teeth to bite it off. Taste wise...almost like home-cook standard, nothing really commendable.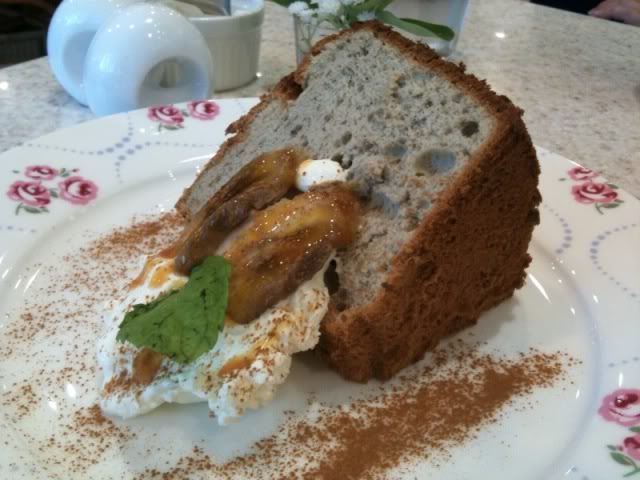 We also ordered a piece of Cake (S$8.80). That turned out to be the best order of that meal. Light spongy texture, mild natural sweetness from banana and taste good with caramelised banana slice and whipped cream sprinkled with cinnamon powder.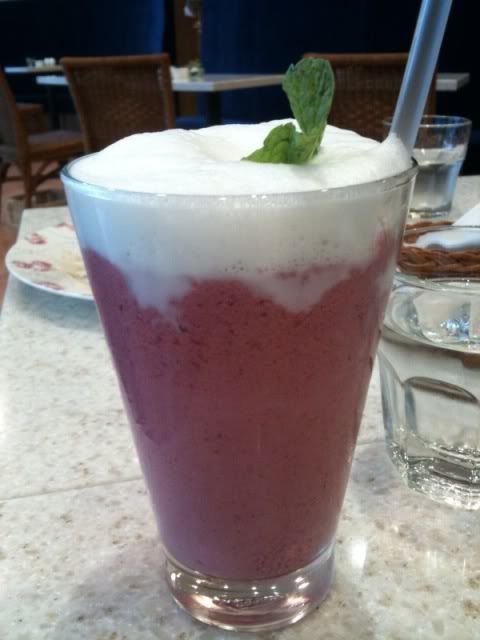 All the food were washed down with this creamy Berry Yogurt Smoothie (S$9.50)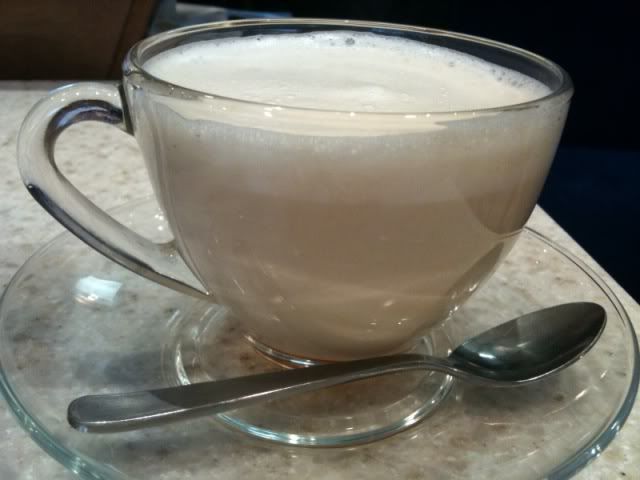 As we were craving for something warm, we also had the Royal Milk Teas with Honey & Caramel respectively (S$9.50).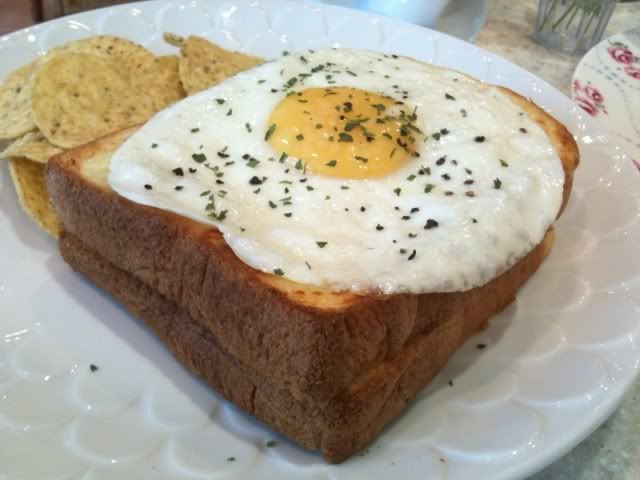 The last food item to arrive is the Croque Madame (S$9.90) . 2 thick slices of toaste topped with a sunny side egg....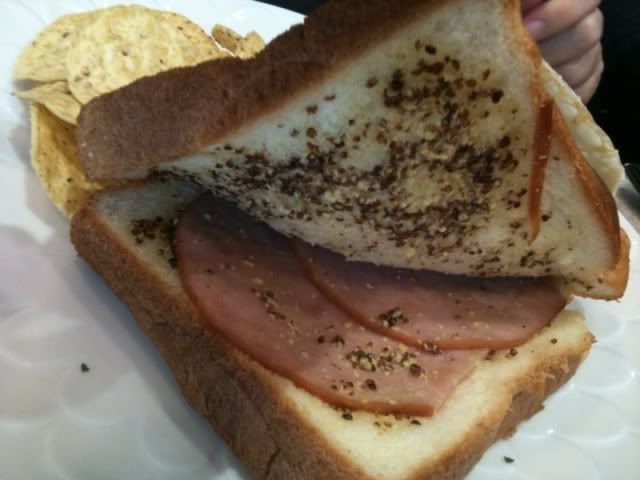 ... and inside, 2 pieces of breakfast ham and lot's of freshly crushed black pepper & mustard seeds.
Octa Hotel Cafe
9 Raffles Boulevard
#P1-39
Parco Marina Bay,
Millenia Walk