I first read about Fremantle Seafood Market from The Business Times food page. my memories of seafood from Australia have been memorable - Fresh fish, juicy oysters, sweet prawns.
Made a trip down to Clark Quay. Fremantle is opened by the same people behind Ximending at VivoCity and ShoTeppan at ION.
The humid Singapore weather in June makes it wise to enjoy our dinner in the cool comfort of air-conditioning. Comfortable sofa seats and wooden tables.
During an interview with 8 Days magazine this week, the owner said that he enjoyed having seafood dishes at Fremantle in Australia, and always thought how cool it would be to have a similar restaurant in Singapore. And now, his dream came true.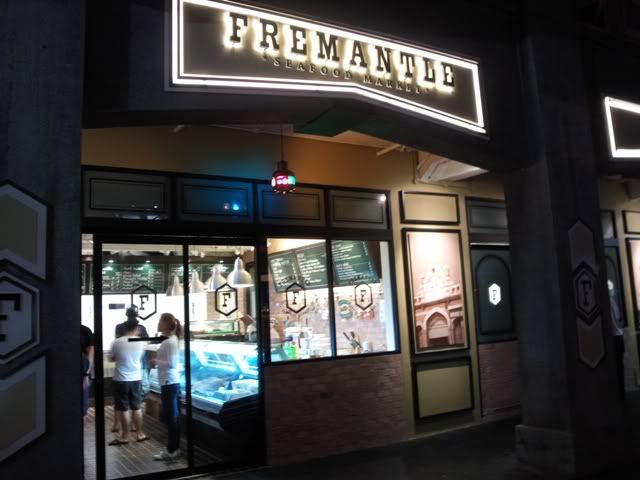 There are 2 sections to Fremantle. One is the "market" palce where you can actually go there and buy "raw" seafood to bring home to cook.. They import their fresh seafood from Australia and New Zealand weekly, and here you can find lot's of new varities which are rarely seen in Singapore such as Australian Alfonsino and Hawaii Walu fish. There is also a takeaway Fish & Chips counter which is due to open very soon.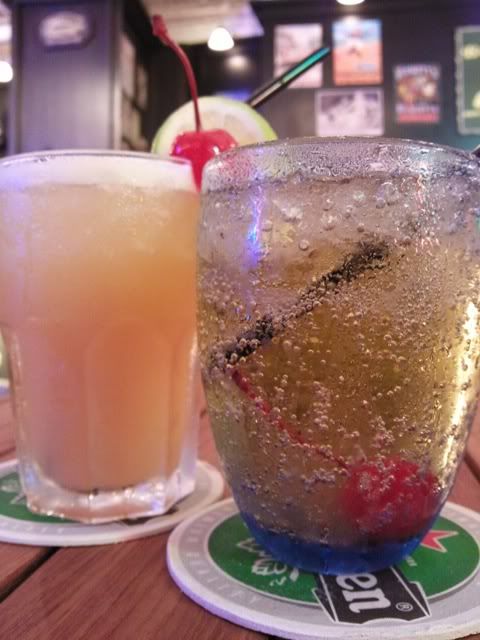 We ordered a non-alcoholic Ginger Beer and also a Mai Thai cocktail.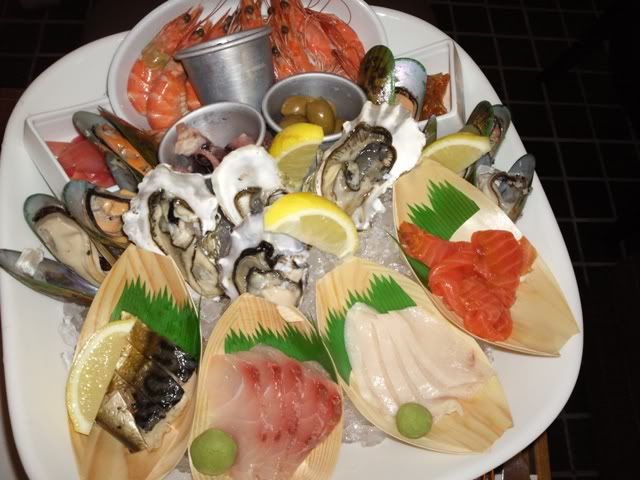 First ordered this giant Seafood Platter for 2 (S$48). The quantity can easily feed 3 diners actually. Lot's of sashimi, chilled prawns and mussels, and also raw Oysters. Almost all of the items here are fresh and in generous portion. The Sashimi were sliced thickly. However, one thing to note is that the oyster is extremely fishy.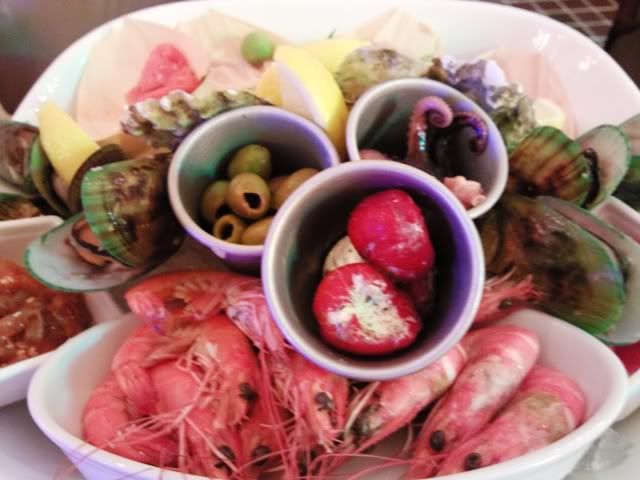 I like the chilled tomato with cheese stuffings served in a small metal tin.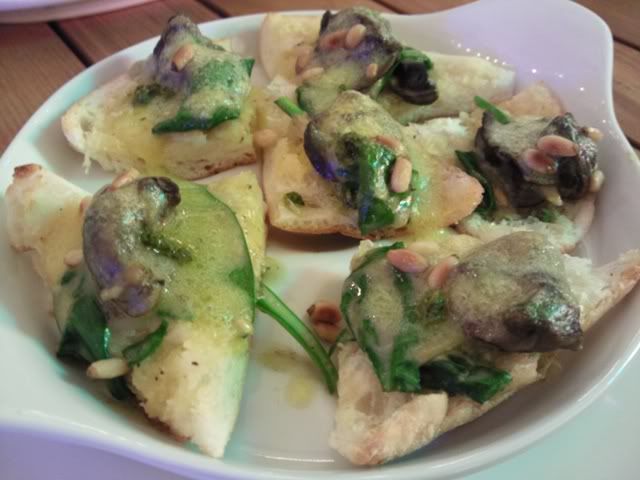 Also ordered a portion of Escargots (S$15) - Baked with garlic pine nuts and burnt butter on bread. I think the garlic was a bit too overpowering, thus covering the sweetness of the snails.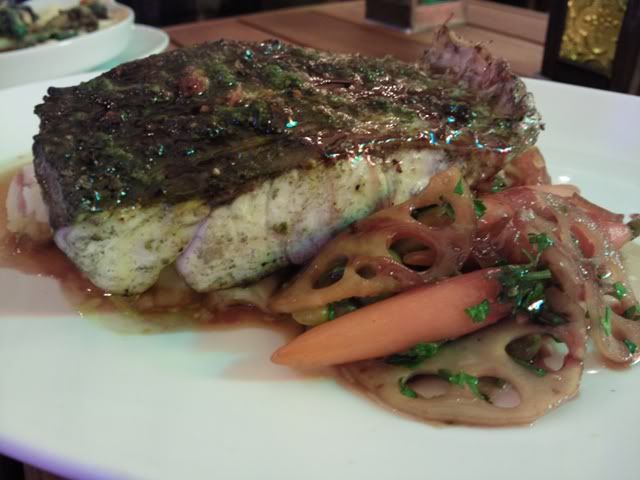 Grilled Barramundi fillet (S$20) served with hearty mashed potatoes and sauteed vegetables with Japanese seasoning. The fish was really fresh and sweet. Those who are scared of fishy taste should come here and try their grilled fish. No fishy or muddy taste. Only the sweetness of fresh fish. The skin was also grilled till crispy, which I like. The mashed potatoes were commendable, but what I love most are the lotus roots. The carrots were a bit hard though.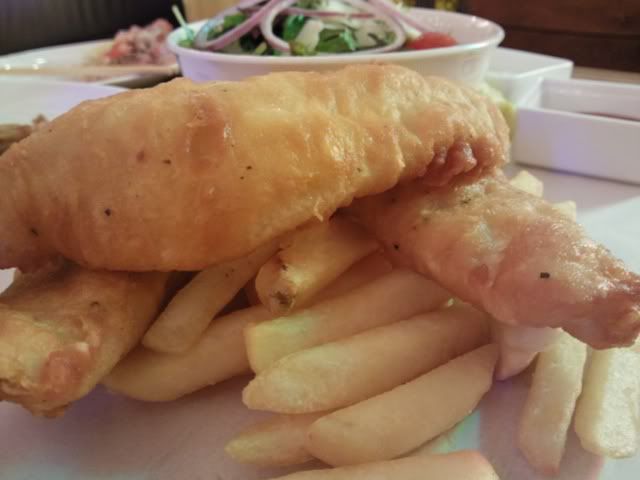 Another winner here is the Fish & Chips (S$19). Comparing the standards to Molly Malone's, it's actually a tie! But of course, you get 2 more pieces of fish at Molly's as here they only serve 3 pieces. The chips are crisp on the outside and moist in the inside. Highly recommended.
I am happy to report that Fremantle Seafood Market has now been ranked as one of the best seafood place in Singapore serving Australian (Western) style seafood. If you enjoyed your fish and chips or seafood dishes in Australia, you must really come down here to savour authentic seafood dishes once again!
Fremantle Seafood Market
#01-05/06
Clarke Quay 3E
River Valley Road