This is a place I have been wanting to try for a long long time. Finally got a chance as the timing in "both offices" are right.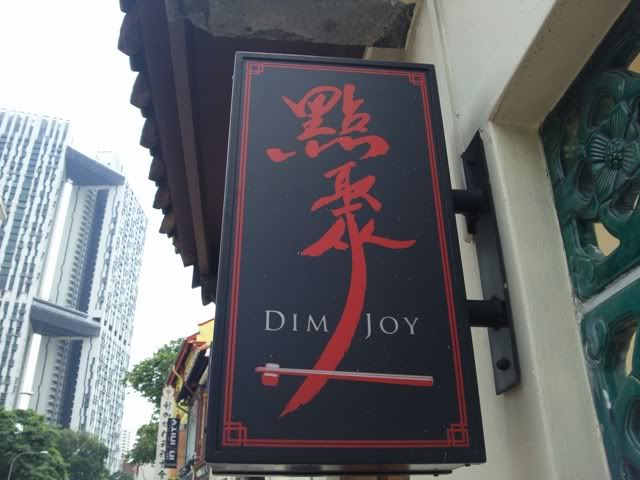 From the picture, you may notice at the background is Singapore's tallest HDB flat at Tanjong Pagar area. It is actually situated nearer to Maxwell Food Centre.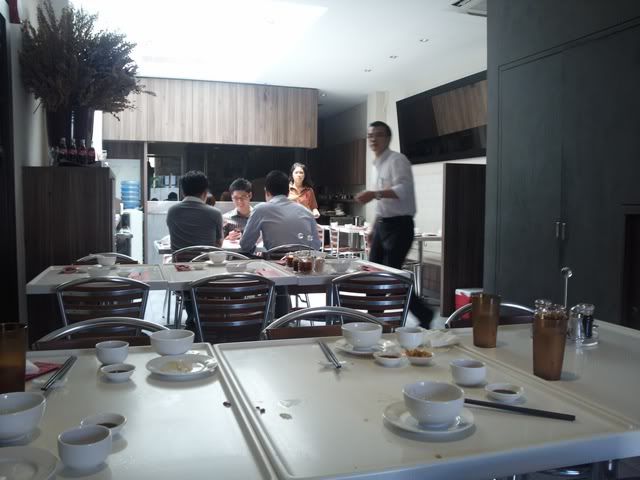 I believe the man standing and facing the camera is the boss or manager here. Service is quite good. As we went there around 2pm, most of the lunchtime crowd has left the restaurant.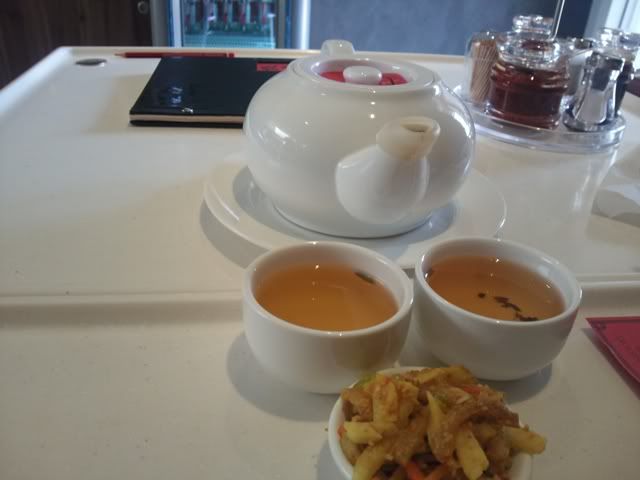 We ordered a pot of tea, and was served Achar. Thumbs up for the service as they keep refilling our teapot full even when we were minutes from leaving the restaurant after settling for the bill.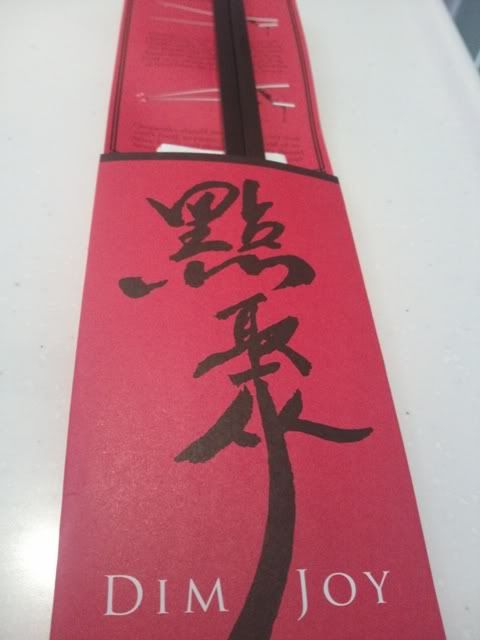 According to sources familiar with the restaurant, Dim Joy is opened by Michelle Saram, a rather well-known Eurasian actress in Asia. She acted in the 2nd Meteor Garden with F4 back in Taiwan a few years ago, and also in some local MediaCorp productions.
I shall start off with items which are good, average and bad.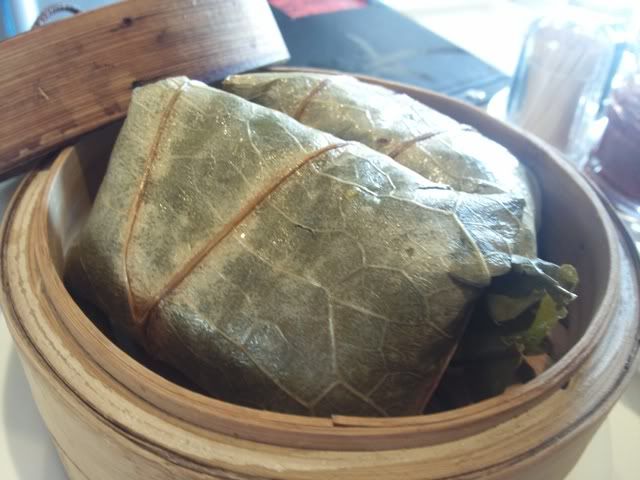 I always like to order Lotus leaf wrapped Glutinous Rice (S$4.50) as I don't really like those "Singaporean" style such as those from Khong Guan.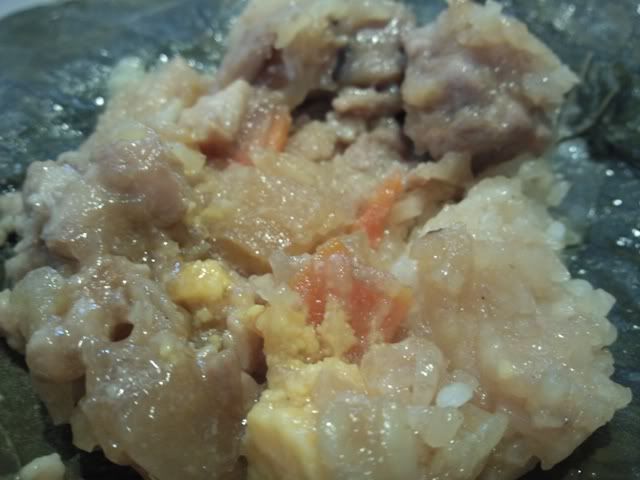 The difference really is in the rice infused with lotus leaf, plus the savoury duck egg yolk. I can eat this every morning and not be bored.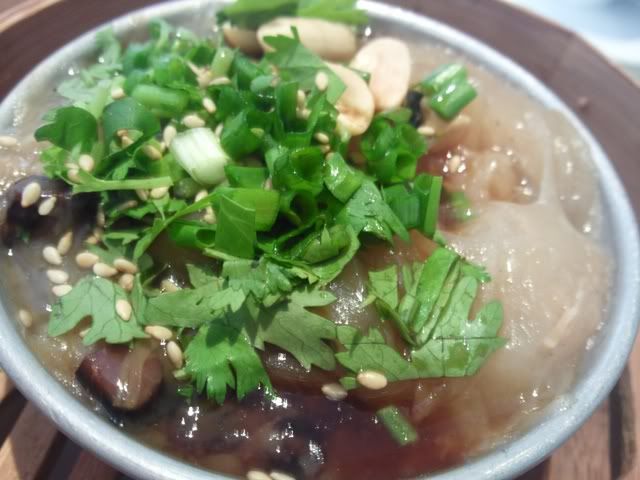 Steam radish cake with compoy (S$3). What a surprise when we find the cake is actually not a cake, but slices of real radish steam with mushrooms and seafood. Can't really taste the compoy, but this was good.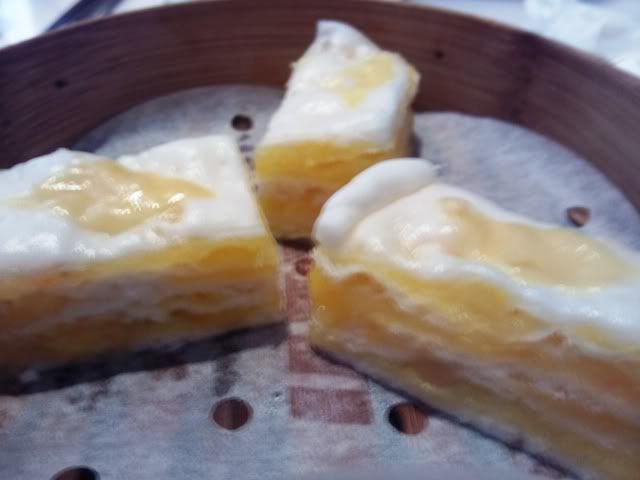 Traditional Layer Cake (S$3). I like this, very soft, tender with hints of coconut taste. The yellow colour layers were made with duck egg yolk.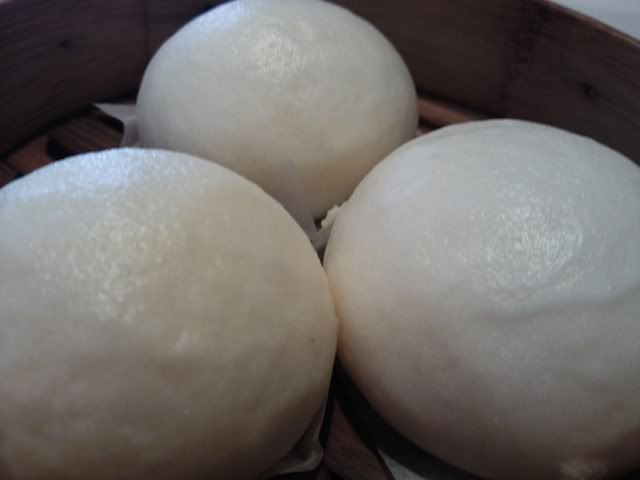 And finally, my favourite Dim Sum of the day - Custard Buns (S$3). It came pipping hot.
As we rip off the buns, the custard and duck egg yolk gravy oozes out from the fluffy and soft buns. A treat both visually and also to the taste buds.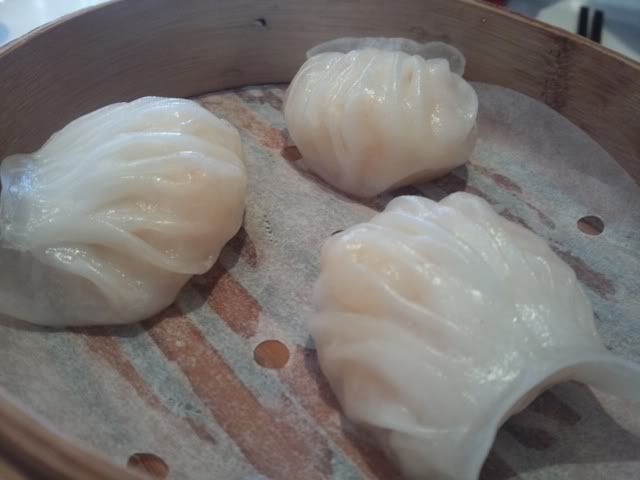 King Shrimp Har Gao (S$4) - Not sure whether this was king shrimp or normal shrimp, but it tasted average to me. Nothing bad, but nothing special either.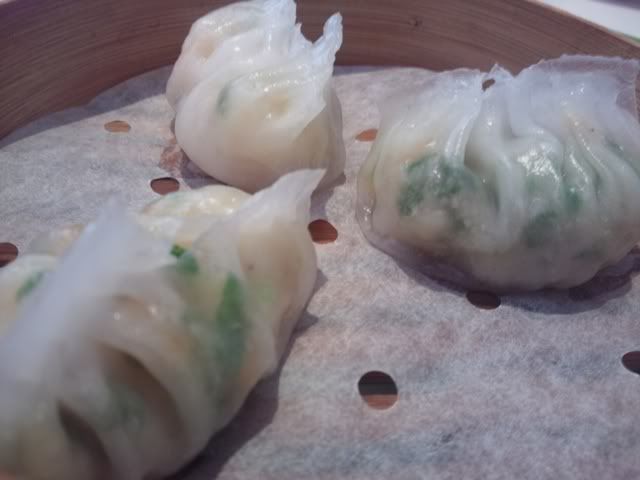 Shrimp & dried vegetable dumpling ($3) - I didn't like the coriander inside this. Tasted similar to the Har Gao.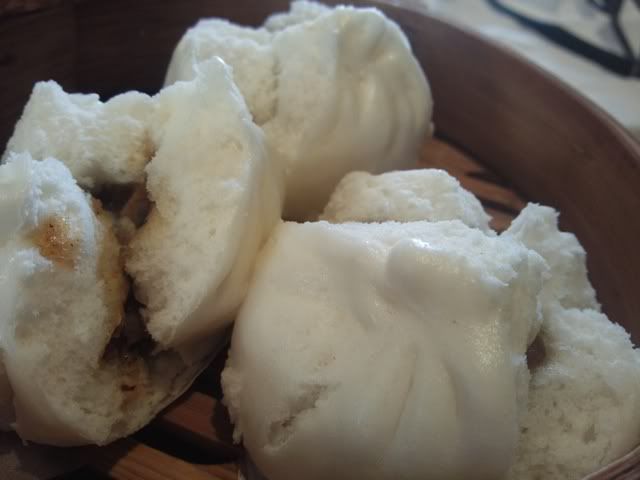 Initially I quite like the Honey Syrup Char Siew Bao (S$3), but when the Custard Buns came, this went straight down to the average items.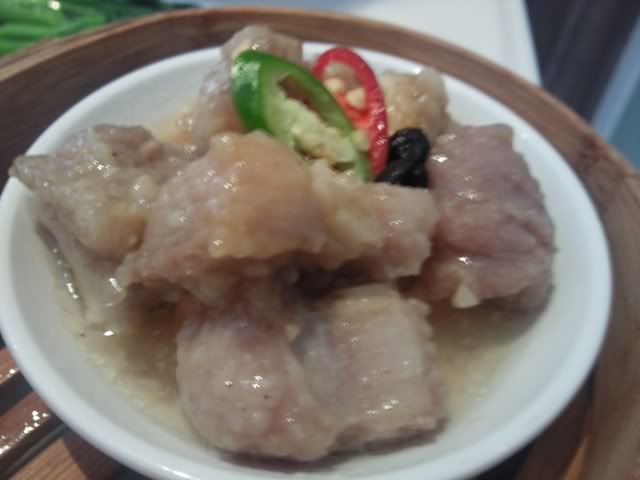 Spare ribs with garlic (S$5.50) had very little meat and too much bones. Avoid ordering this.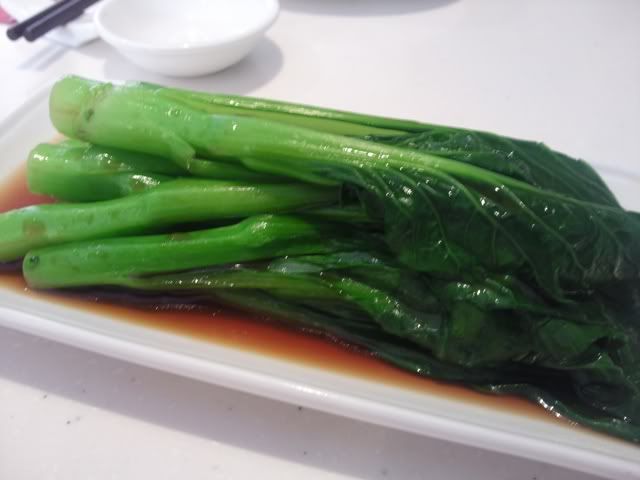 Vegetable of the Day (S$6.50). This vegetables is fresh and quite ok, but I think S$6.50 is a bit pricey for a few stalks of vegetable.
As usual, some hits and misses from Dim Joy. So far I have not tried any restaurant where all their Dim Sum items are very good.
Dim Joy
80 Neil Road
http://www.dimjoy.com/home.html