Over the years, Robertson Quay has been home to many restaurants and cafes. Some disappear after a few years, some revamped, but those which maintains their standard stay.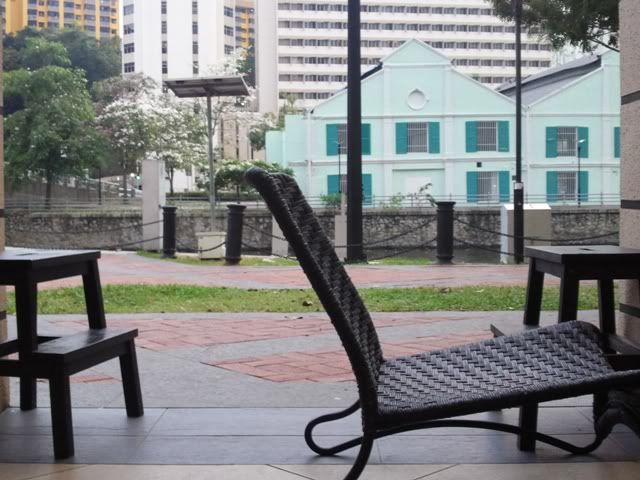 Kitch Cafe, situated along the river and right below Watermark condominium, was opened in 2009. It's very small. I think barely 10 seats inside and another 10 outside. The cafe looks like a page out of Wallpaper magazine.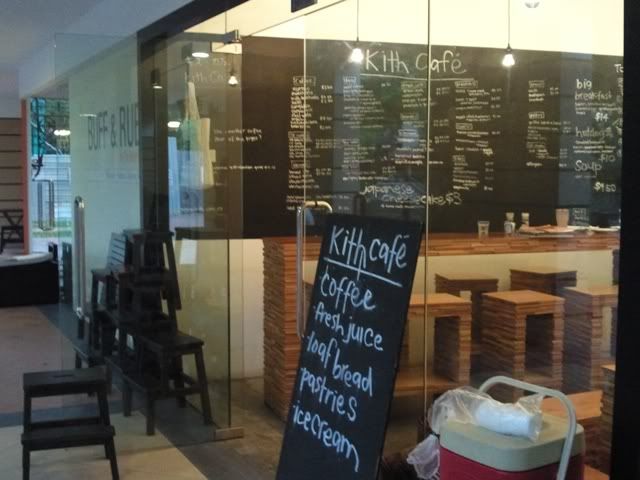 A huge blackboard shows all the food and drinks and prices clearly. Free flow ice water is available outside of the cafe.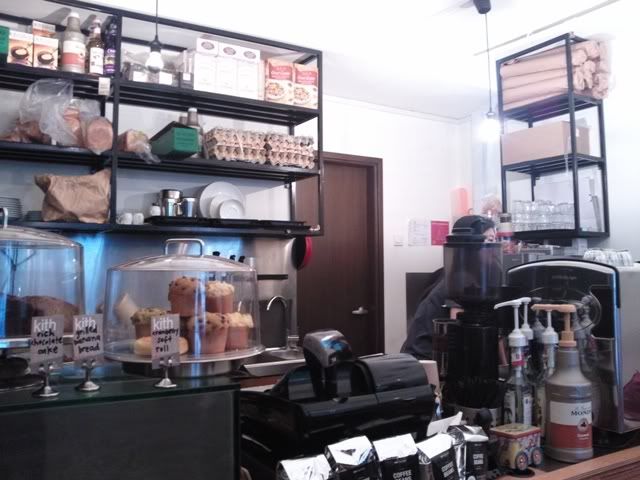 From what I know, this cafe is opened by a lady. I am not sure if she is a Japanese or Chinese though, but I see some Japanese writings from the cafe'g website and blog. The cafe emits a very friendly and homey feeling to diners. A great place to chill out both in the morning, afternoon and evening. (they open at 7am and close at 7pm everyday).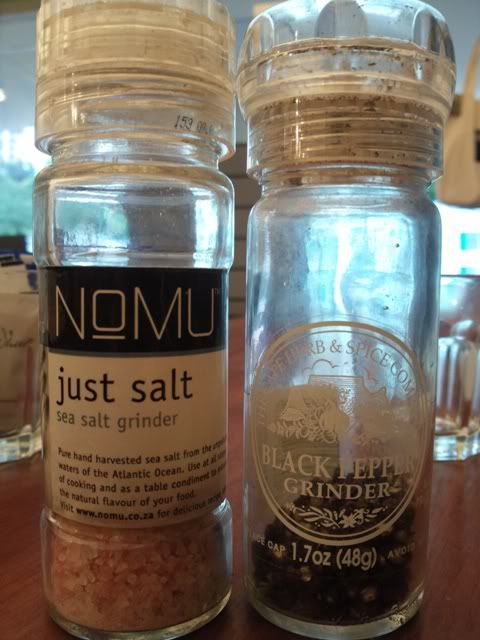 Sea salt and fresh black pepper.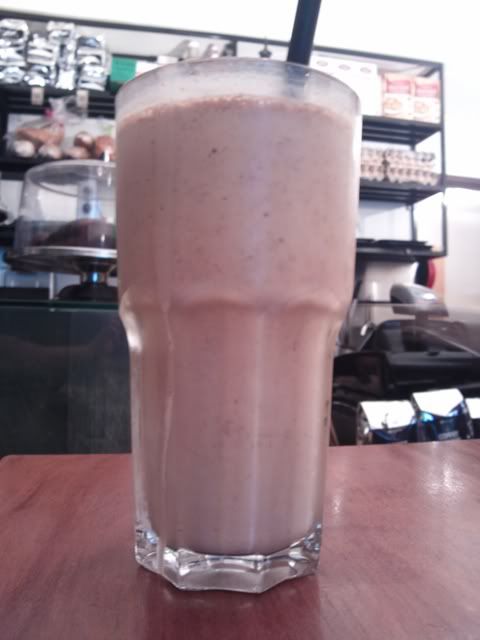 One of the best milkshake I had for a long time - Nutella and hazelnut milkshake. It's creamy and refreshingly chocolately.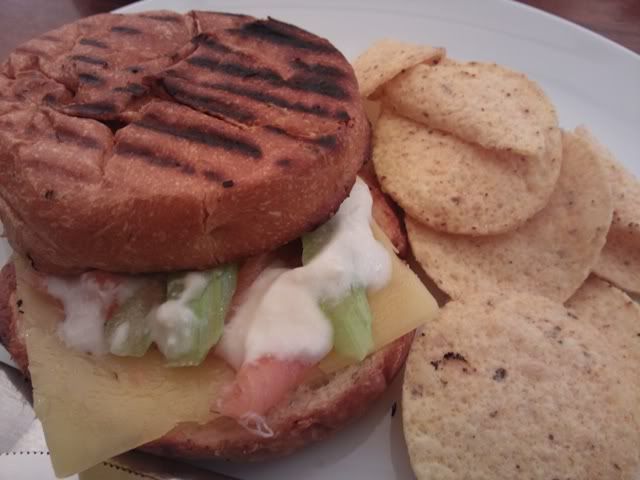 My early dinner consisting of Smoked salmon + honey yogurt + celery + chedder + Panini . The Panini is freshly pressed and heated in their panini machine. Didn't know that combination of smoked salmon and honey yogurt could go so well.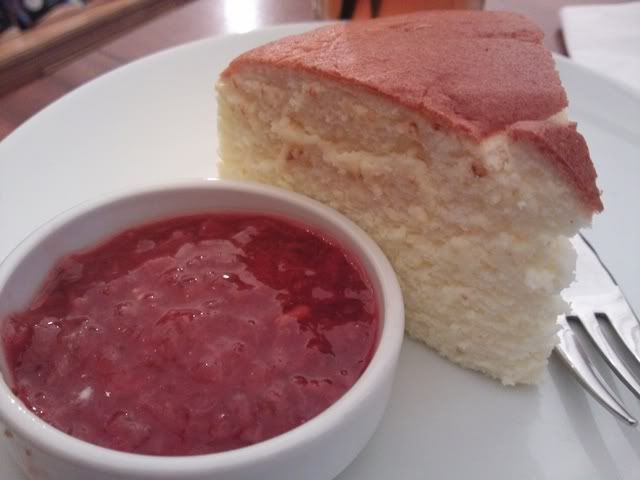 For dessert, Cheese cake with Strawberry sauce. I find the cheese cake ordinary. But the straberry sauce was a nice touch.
This is one cafe which deserves to stay at Robertson Quay for a long time.
Kith Cafe
7 Rodyk Street
#01-33
Watermark @ Robertson Quay