The trip to The White Rabbit is like fairy tale journey into Alice the Wonderland. First you make your trip out of the bustling Orchard Road and Tanglin district, and into the meandering Dempsey Road.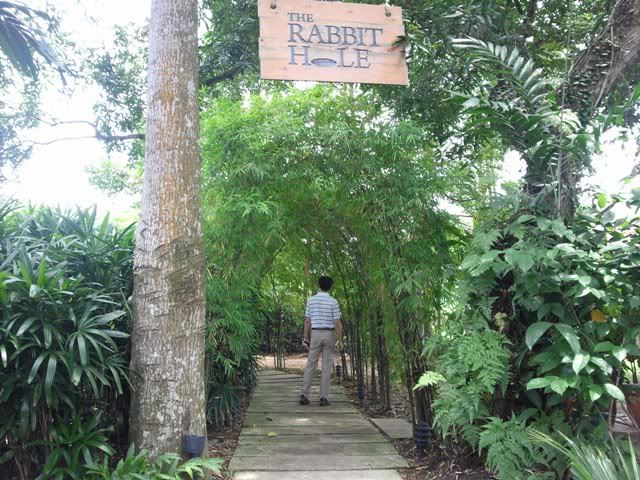 The White Rabbit is run by the owners of Lo and Behold Group which operates Loof bar.
To enter the restaurant, diners can choose to enter either through the main door or through this canopy which leads to the back entrance.
Formerly the Ebenezer Chapel which was built in the 1940s for the British troops in Singapore, the chapel has been transformed into a beautiful restaurant which encourages relaxing brunches and dinners. About half of their customers are expats.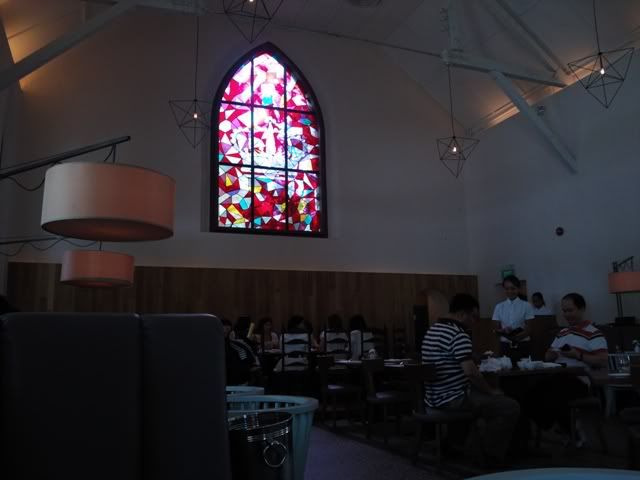 The centrepiece of the restaurant are the 2 stained glasses. Very few restaurant in Singapore can boast having beautiful stained glasses with history.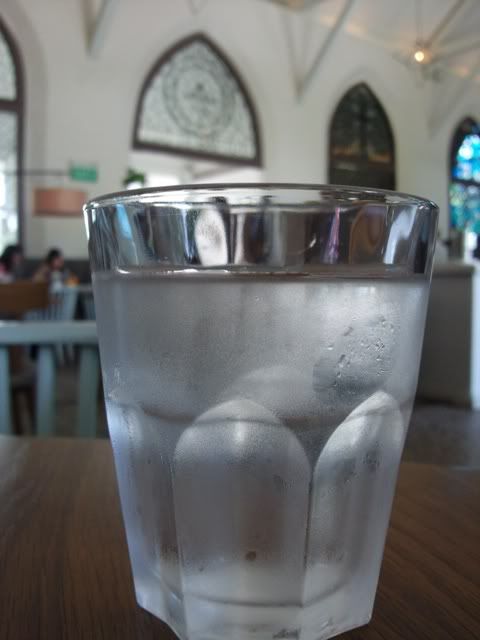 Free iced water is served here for all diners.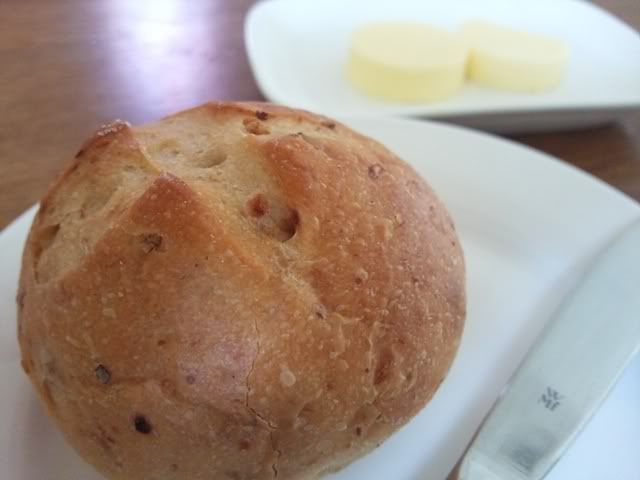 The bread served at The White Rabbit was crusty on the outside, and warm and fluffy in the inside. I chose the Onion Roll which had bits of really fragrant onion bits inside the roll.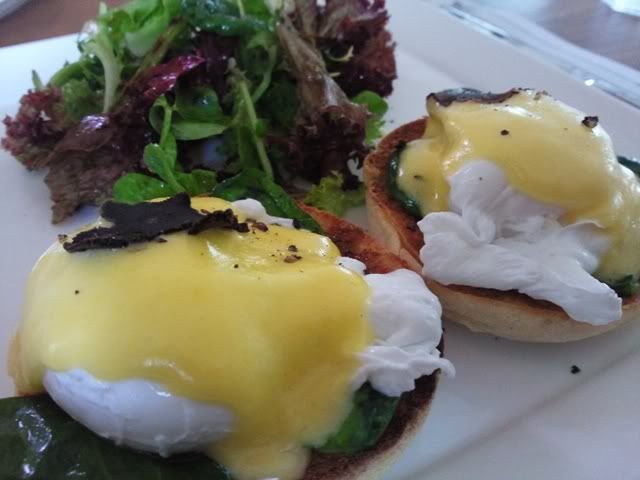 Eggs Benedict with Honey Baked Ham, sauteed spinach and black truffles served with muffins and roasted asparagus (S$23) - Really like the combination of the runny yolk with the heavenly black truffle pieces. The muffins soaked up the yolk and whites well.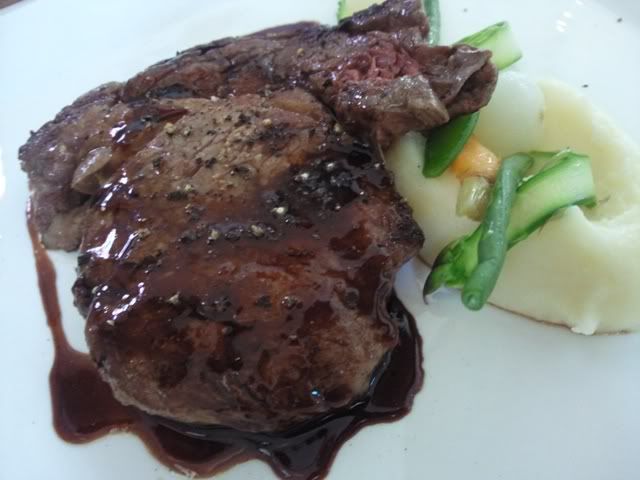 Roast of the day (S$32) which was tenderloin. The beef was pretty tender and moist. Steak lovers will love it.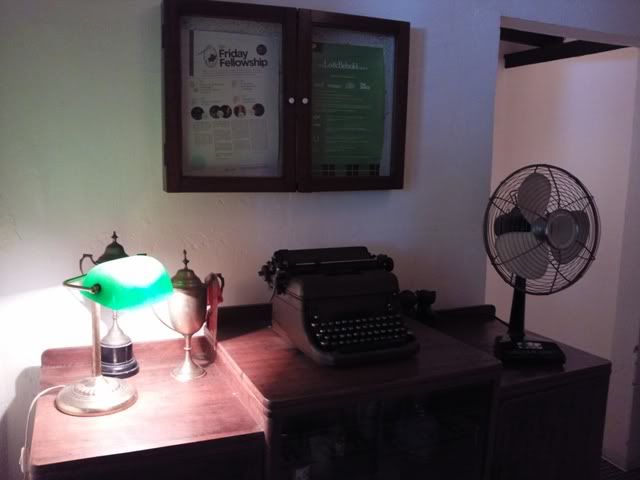 On the way to the toilet, saw these very retro looking typewriter and lamp.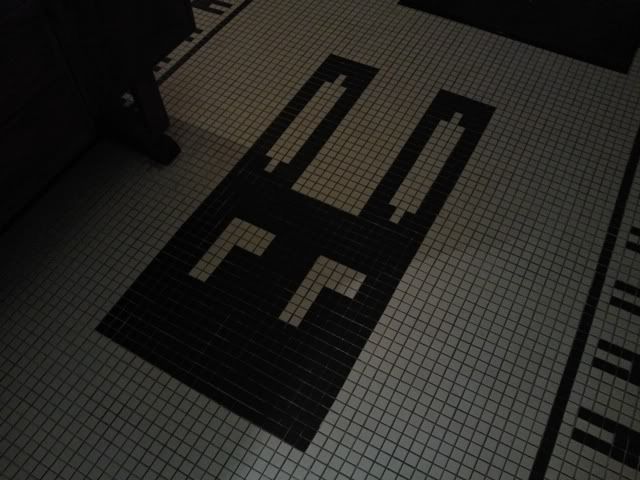 And of course, their floor tiles. Can you guess what animal is that?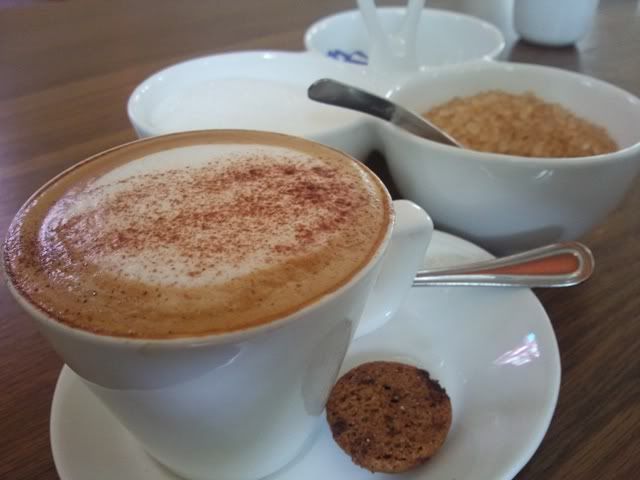 Had a Cappaccino, which is creamy and frothy.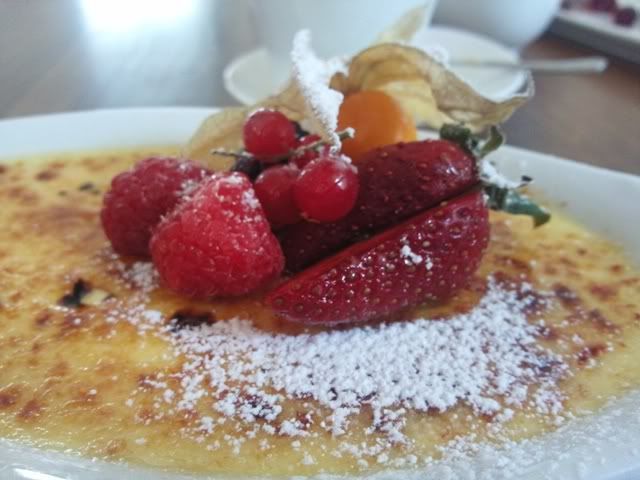 The White Rabbit Creme Brulee (S$16) served with summer berries. The creme brulee was not too sweet, and came with sweet juicy berries.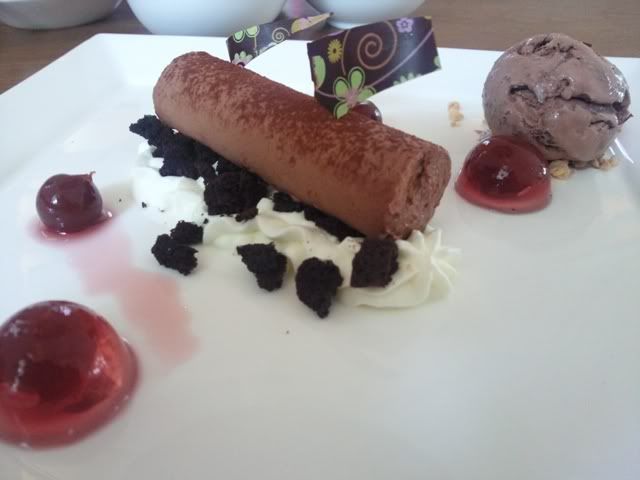 The Black Forest (S$14) - A re-interpretation of the traditional cake. Chocolate mousse and chocolate sponge served with Kirsch jelly and the best brandied cherries. The Kirsch jellies were really unique. Enjoyed this a lot.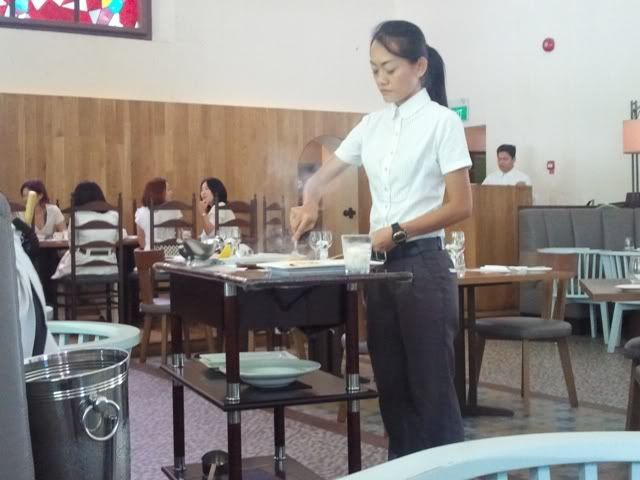 Those who orderd Crepes will get the serving staff to make the sauce and fillings right next to their dining table.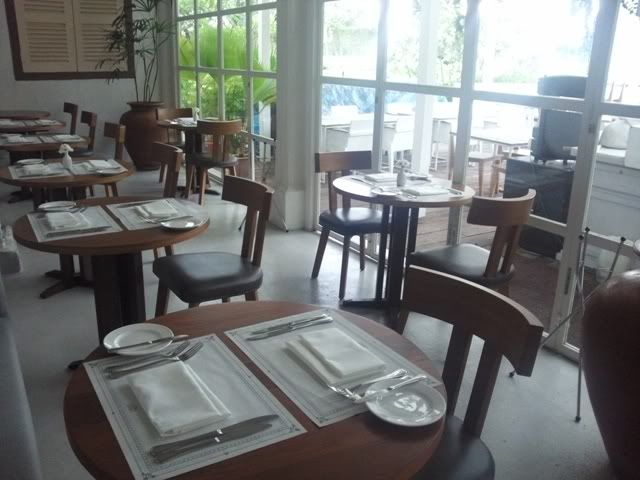 Lot's of seats in the former chapel, including this extension which was not opened during Sunday brunch.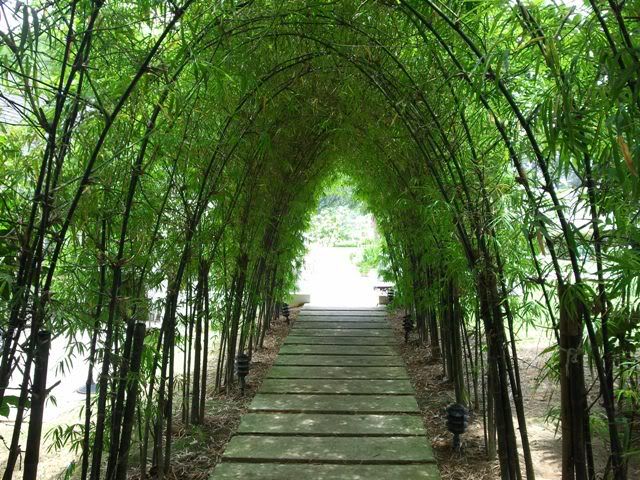 A relaxing Sunday brunch ideal to waste the morning away. Good food and great location.
The White Rabbit
39C Harding Road
http://www.thewhiterabbit.com.sg