Noble House is one of the handful of full Chinese restaurants in the CBD area. We had dinner here one night after work.

Diners feel like as if they are dining outside of shophouses because of the facade of shophouses which adorn the walls of the restaurant.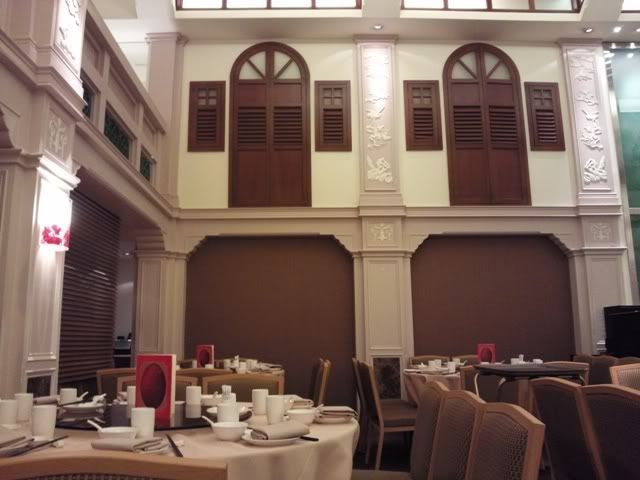 Much details were made to replicate the facades of shophouses. Even the windows and ornaments on the walls look authentic to me.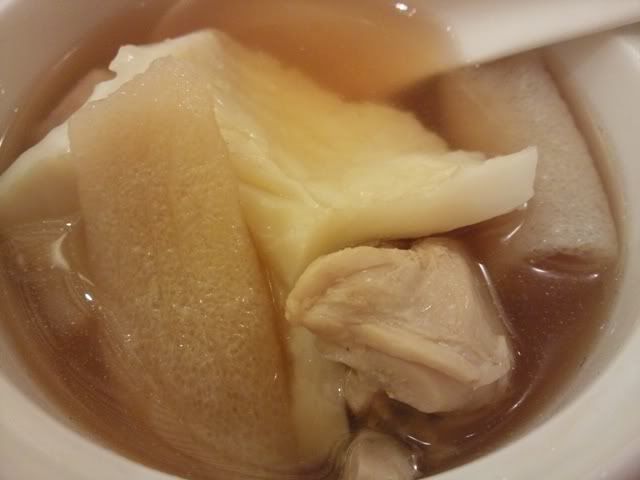 We love our soups. So we had a special creation of Fish + Chicken + Scallop soup. I like soups which are 清 and not too thick and milky as you can taste the true essences of the ingredients used. The seafood used here are fresh. And the chicken meat is so very tender.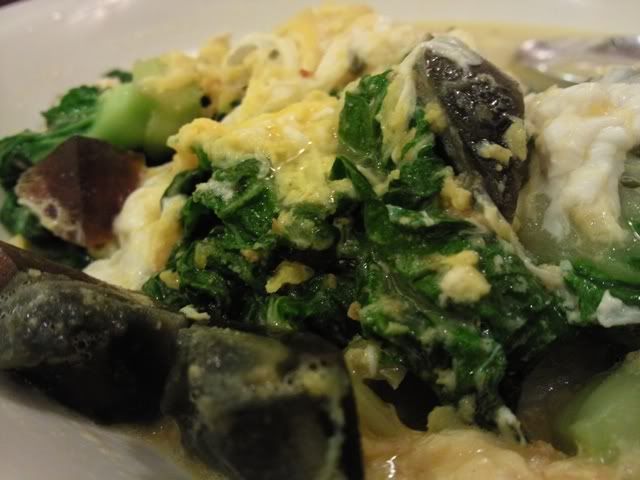 3 colours eggs with Nai Bai Cai 奶白菜. Made with century egg (black), egg white (white) and duck egg yolk (yellow). The 3 colours egg with superior stock and Nai Bai Cai blends well together. I am not so sure if it is low in cholesterol as all 3 eggs are used here. But it sure taste good!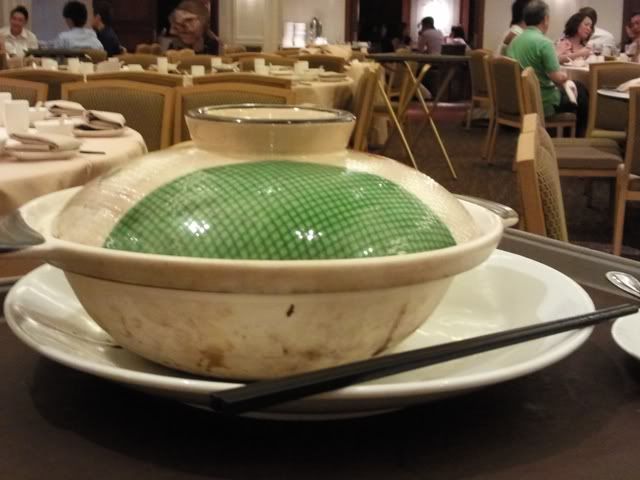 Hong Kong's preserved meat claypot rice. Served in a huge claypot.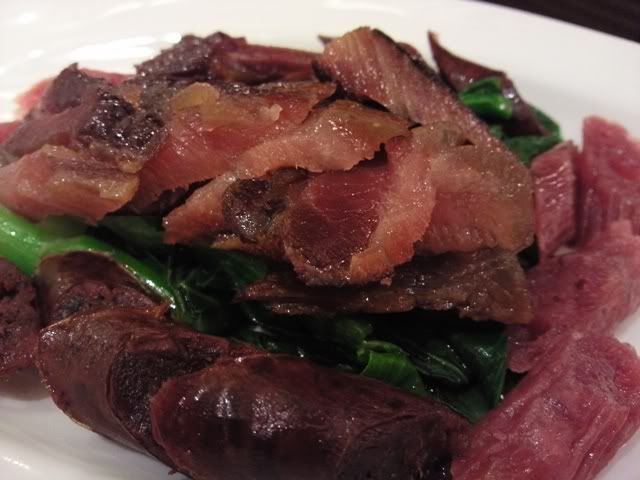 3 kinds of preserved waxed meat are used to cook with the white rice. Waxed liver sausages, waxed pork sausages and waxed duck meat. I didn't like the duck as it tasted quite strong. But I like the liver sausages. The texture is a bit powdery, but very smooth and surprisingly not as oily as the pork sausages.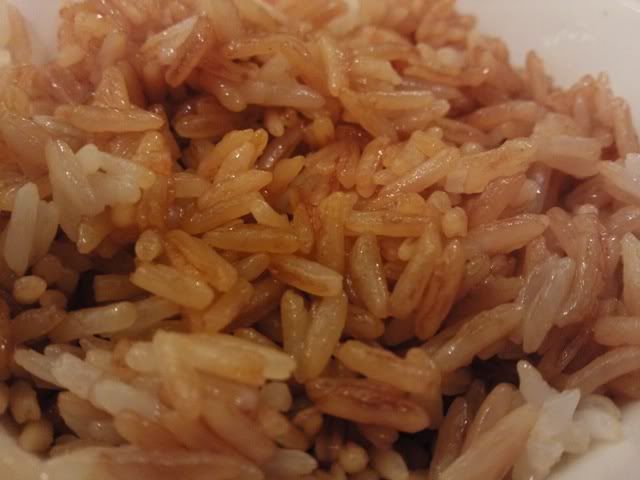 The rice was glazed with the fragrant oil from the steaming of the waxed meats. Each individual grain is coated with the sweetness of the waxed pork and duck.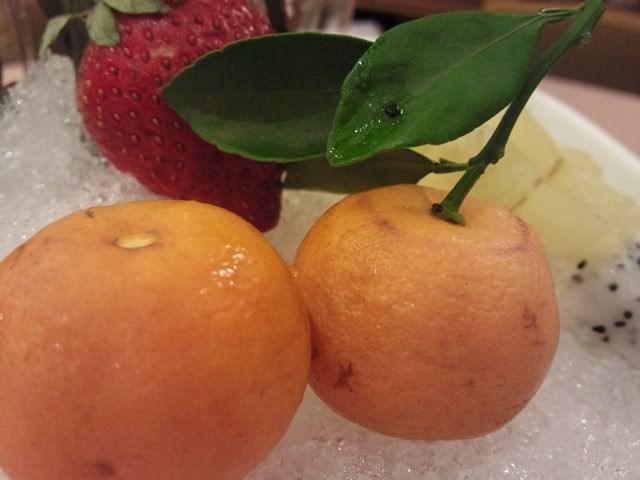 Ended dinner with a bowl of complimentary dessert - Fruit juice and cold fruit slices.
Noble House
5 Shenton Way
#06-13
UIC Building