With the opening of Singapore's 1st casino, truck loads of local and foreign gamblers have made themselves to Resorts World @ Sentosa. According to the Minister Mentor, Genting made nearly S$4 million on the first day of operation of the casino.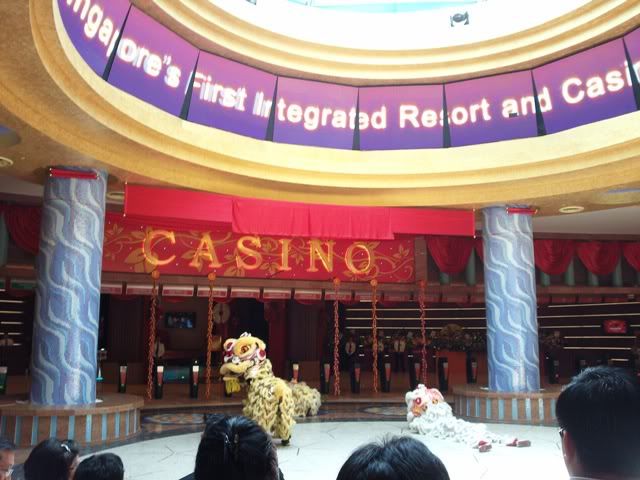 I did not play in the casino, so ended up spending much time having buffet at one of the hotel here in the resort.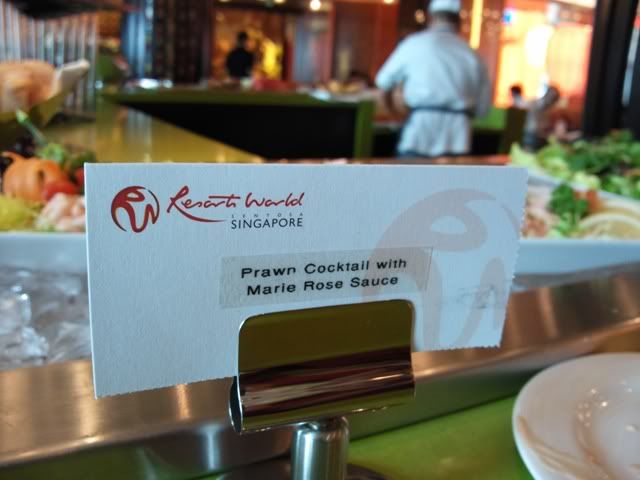 The buffet here is best described as small variety, but quite good on quality. Some hits and misses, but overall the food is ok.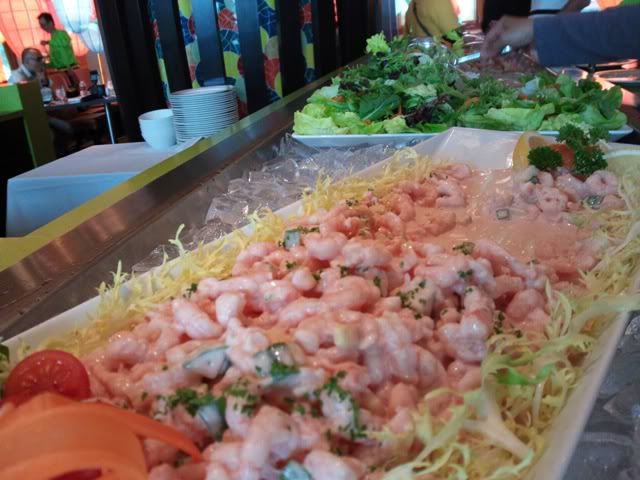 Parwns with Marie Rose sauce. I did not know what Marie Rose sauce was, so went to google for it. And guess what it was?
Marie Rose sauce is basically = Tomato ketchup + mayonnaise. A sauce which even a 7 year old could make. But I didn't care about the sauce. The prawns were crunchy and chilled to the correct cold temperature.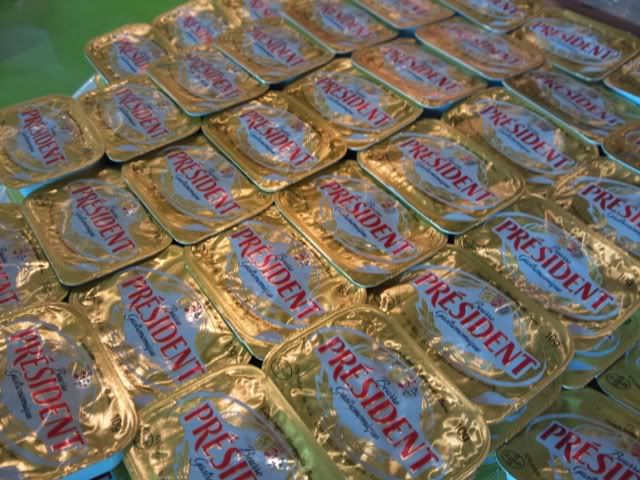 President butter. After coming back from France, I regard President butter as one of the best butter available here in Singapore. Glad to see lot's of it here.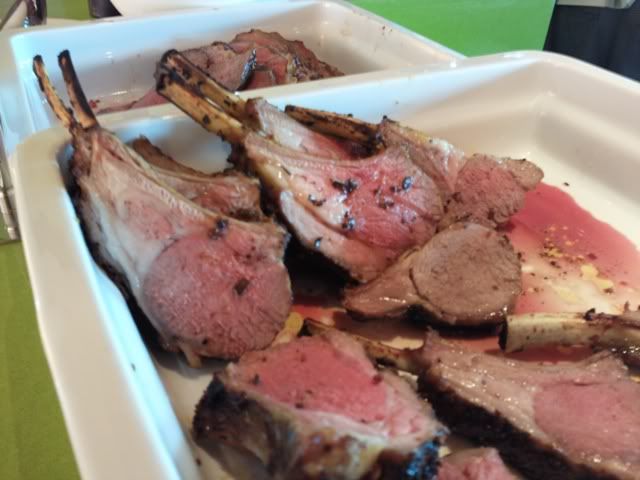 The roasted lamb ribs were excellent. However, there was a strong gamey taste to it. I could still take the taste but I guess not everyone likes the smell. On the other hand, the roasted beef was not as good. Too dry and tough for me.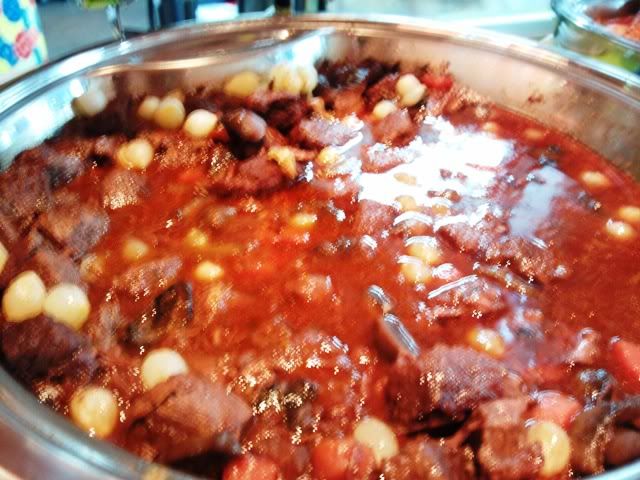 Sorry for the unclear photo, but this is Beef Bourguignon. A french dish where beef is braised in lot's of red wine, tomato paste and vegetables. I like the version here as the beef is very tender and the little white onions were sweet and juicy.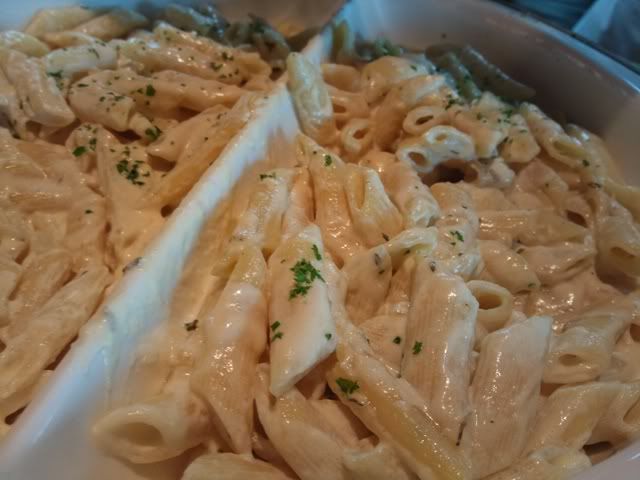 Cream pasta. OK for me. Nothing special.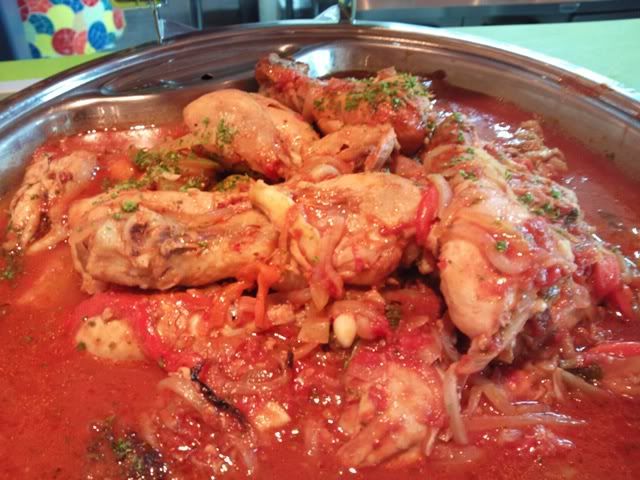 Chicken Tomatican. I didn't take any of the sauce, only the chicken drumstick. Tasted pretty tender and flavourful. Strong hints of tomatoes here.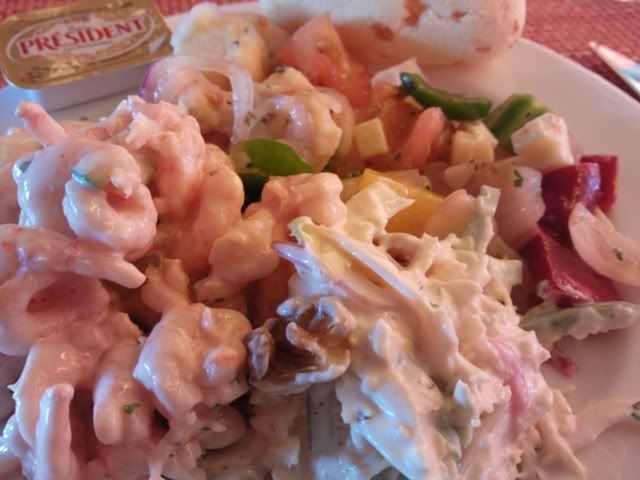 My cold appetizer creation.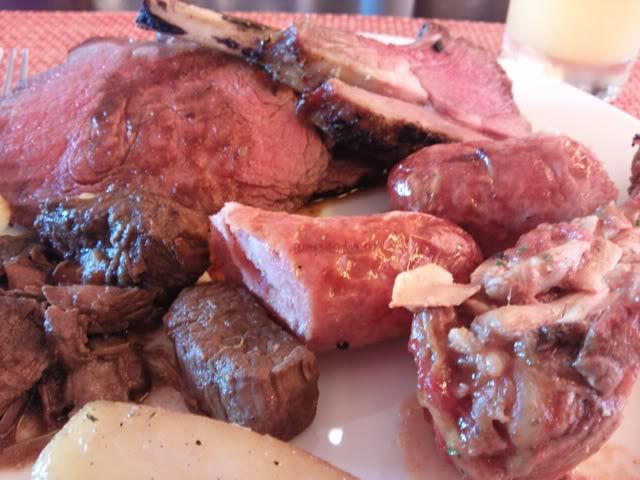 My hot mains creation. Oh, there were also roast potatoes which I find it very good. But I was too full and only could take in 1 piece of the potato.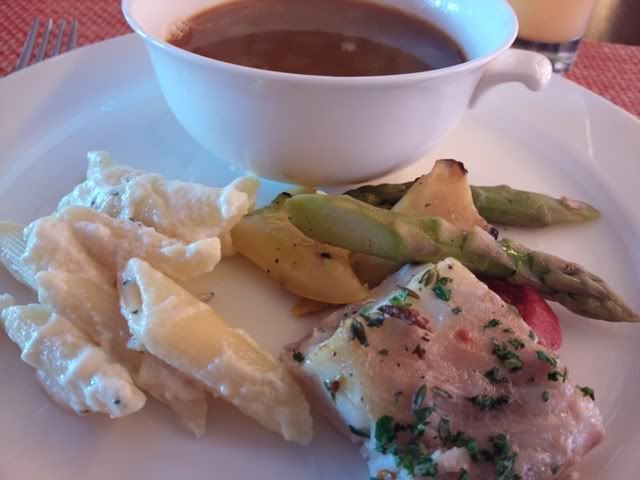 A portion of the baked snapper with Chablis sauce. Chablis sauce is actually a white wine reduction sauce and is usually cooked with seafood or white meat.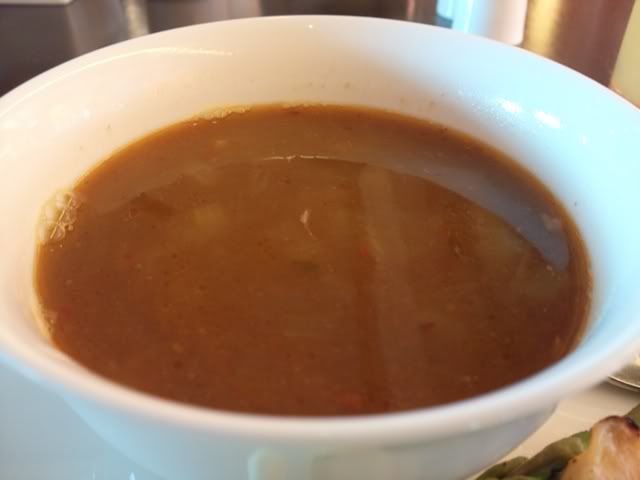 The very friendly ang mor manager keep pushing me to try a bowl of their black bean soup. Black bean soup? Isn't this usually served in prison only? Well, I took her advise and tried a bowl. Wow, this is good stuff. The soup must have been cooked for at least 4 to 5 hours. No weird black bean taste here. Very hearty and delicious. Good job for the soup department.
Fiesta
Festive Hotel,
Level 3
Resorts World Sentosa
Sentosa Island,
Singapore