I first found out of The Dunearn after reading
thesimplestaphrodisiac
. Was attracted by the price and the presentation of the food.
The Dunearn is situated at NUSS Bukit Timah Guild House (formerly occupied by SMU). A bit difficult if you are taking public transport or not very sure of the buildings and roads here.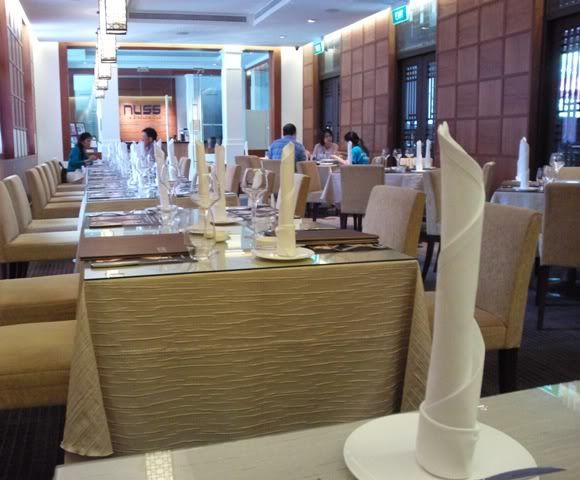 I was quite surprise to see how small the restaurant was. Just 2 rows of tables and that's about it. Not sure if there are any VIP rooms inside.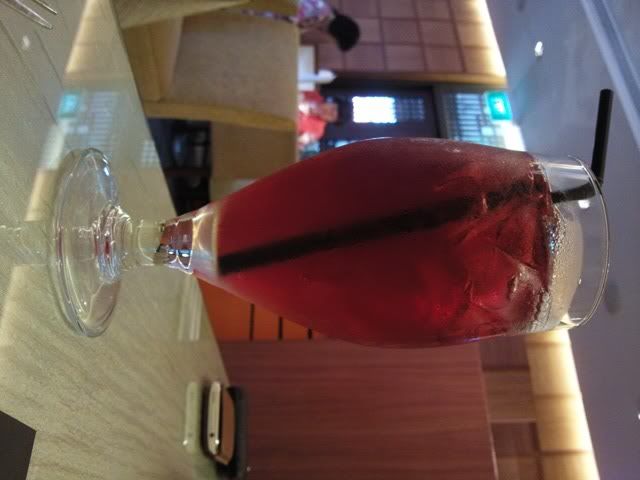 Ordered the Dunearn 4 courses Set Lunch at S$28 which includes Appetizer, Soup, Main Course and Dessert. Also ordered the Harvest Carte 4 course set menu (Appetizer, Soup, Main Course and Dessert) at S$59. The difference is that diners can choose anything from the ala carte menu for the HArvest Carte set menu while the Set Lunch only allows diners to choose 1 our of 2 choices.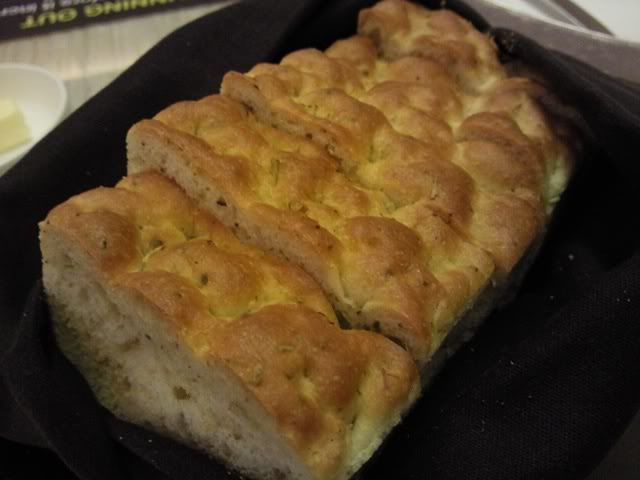 The bread was pretty good. It's fragrant and good enough to eat on its own.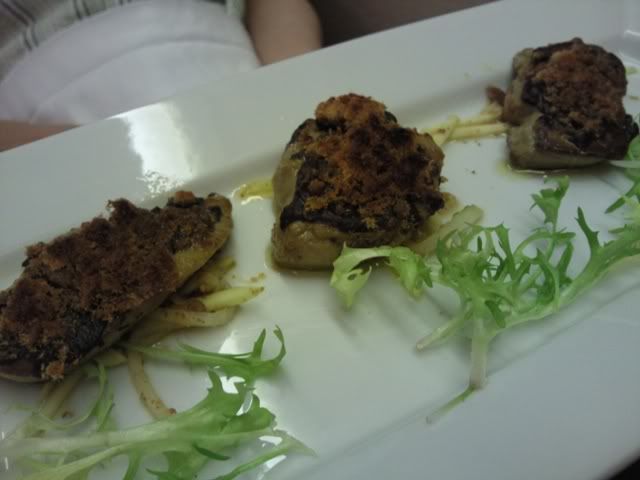 Goose Liver with Crispy Floss, Purple Mustard and Sweet Mango Salsa - The goose liver used is of lower than average quality.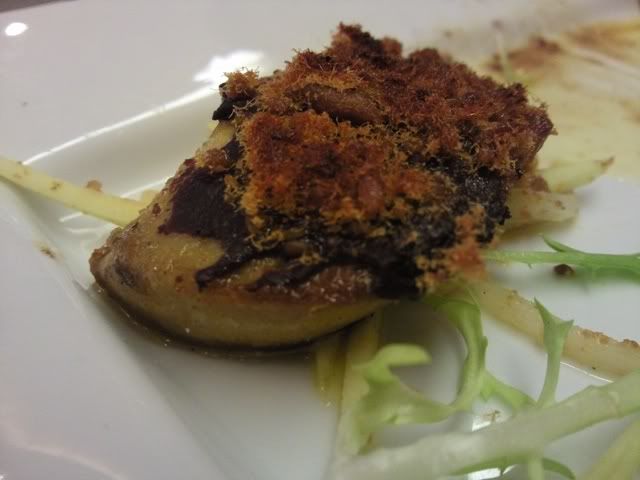 I appreciate the tangy mango salsa and crispy floss which added extra flavours and textures to the dish, but hope that the restaurant can use better quality goose liver.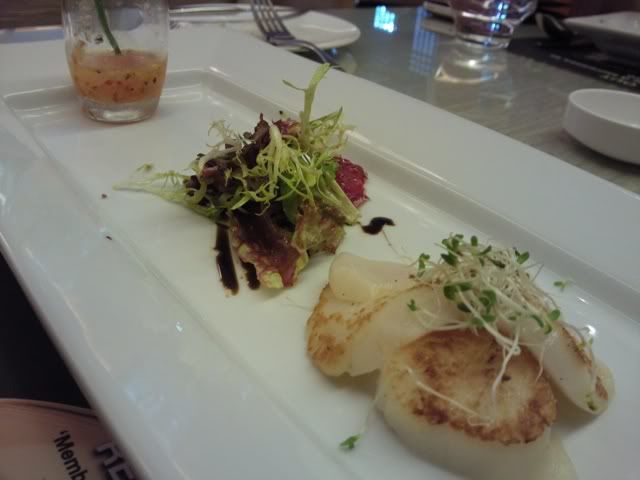 My Warm Scallop Mesclun Salad with Lemongrass Granite was better. But still, I was disappointed by the quality of the scallops. At this point, I wondered if the quality of the ingredients was compromised due to the low price of the set lunch.
Truffle infused cep & morrel mushroom - The mushroom was nice, but couldn't detect the truffle taste.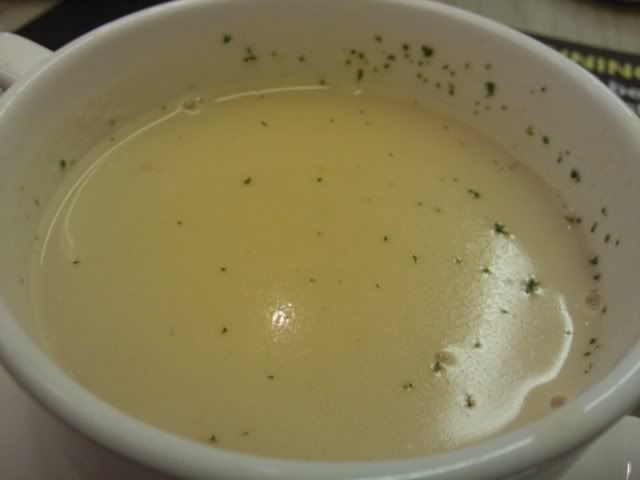 Cream of broad bean - Quite ok for me.
Roast Pork Loin with Prune stuffing served with Dauphinoise Potatoes and Pepper Cream. Dauphinoise Potatoes is actually a potato dish baked in cream, cheese and milk. The pork is a bit dry for me, but the prine stuffings added some moisture and sweetness to the dish. I like the potato.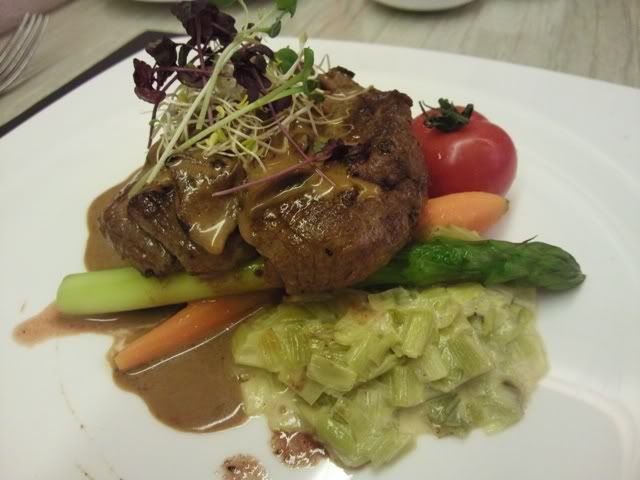 Grilled Wagyu ribeye (Marbling 9) & Duck Liver Port Wine Glazed on a bed of Sweet mashed potatoes and garden vegetables. I like the sweet garden vegetables. But hope that they could use a better quality ribeye.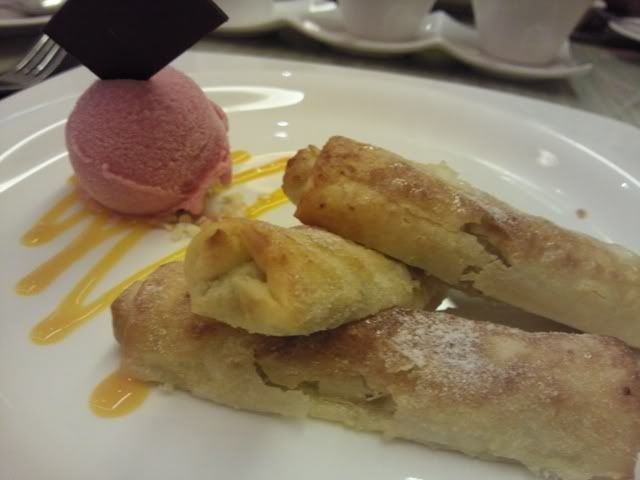 Banana chocolate Filo pastry with Strawberry ice-cream. The banana pastry was a surprised as it tasted like Goreng Pisang. And I like the taste of it.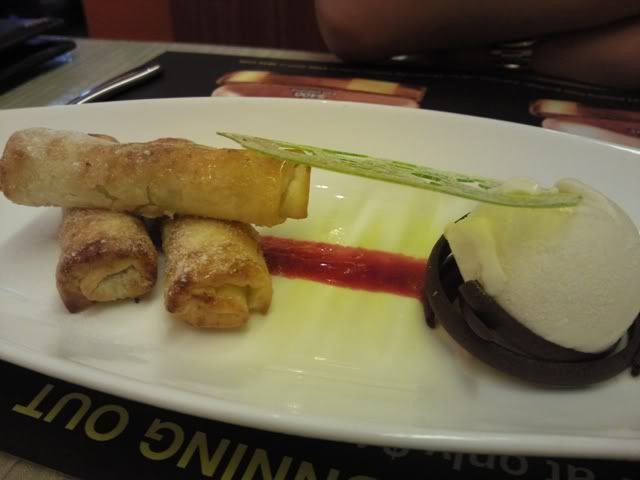 Phyllo Apple with Cinnamon dust and Vanilla Gelato - Initially I thought it was another version of the Filo pastry. But was slightly different due to the Cinnamon dust.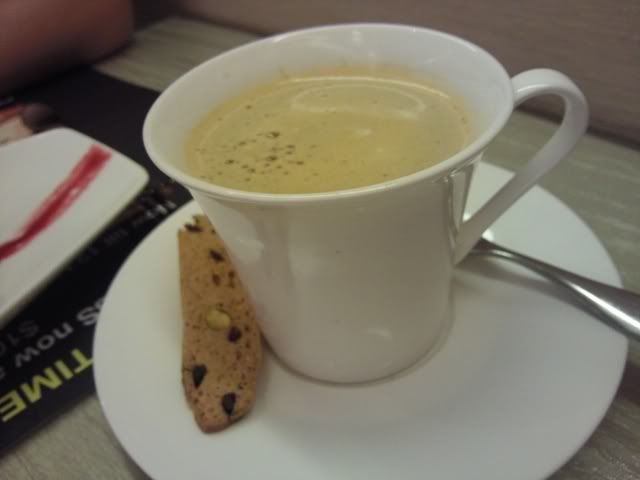 Finally, coffee to end the meal.
Although the price is good, however I am thinking they compromised on the quality of the ingredients. Perhaps they could raise the price and use better ingredients next time.
The Dunearn
1F Cluny Road
Bukit Timah Guild House (NUSS Graduate Club)