My family used to frequent No Signboard and Jumbo a lot for seafood. But after discovering Ming Kee, we have been having our seafood dinner here very frequently.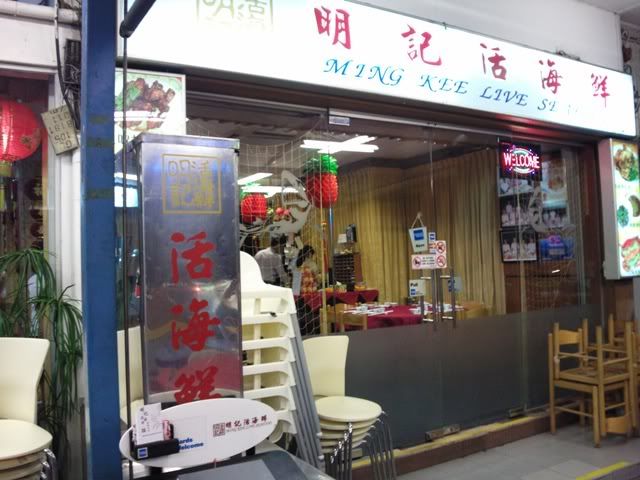 It is conveniently located along MacPherson road. Ample parking can be found at the HDB carpark behind the restaurant.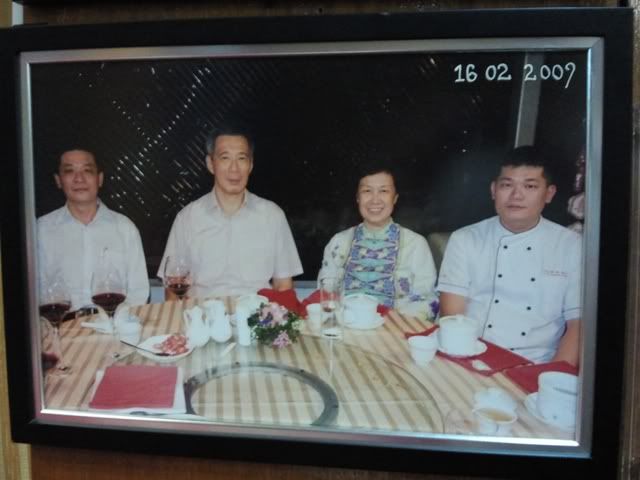 Singapore's Prime Minister Lee and wife Ho Ching have also ate at Ming Kee (or that Ming Kee catered food for them) in both 2008 and 2009. Looks like a grassroot event at Teck Ghee or at the Prime Minister's private residence. Not sure if it happened again in 2010 or not.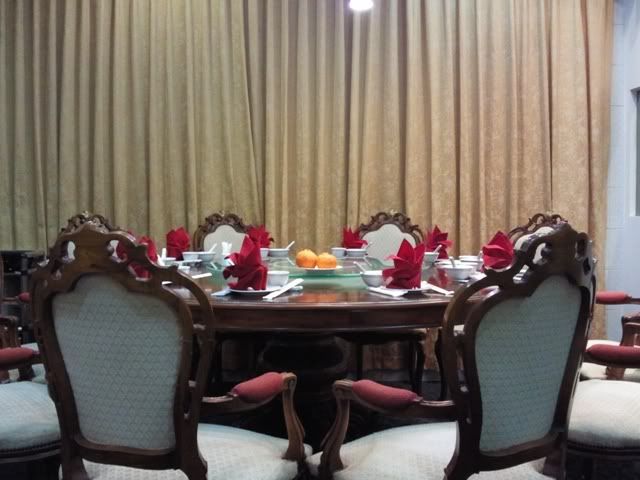 This is their VIP table as only diners who book in advance and order their set menu for 10 will be able to sit at this table. Otherwise, you will be seated at the normal table and chairs.
Our must order - the crispy fish skin. The accompanying soya sauce dip helps to ease the oiliness of the crispy fish skin. Very addictive.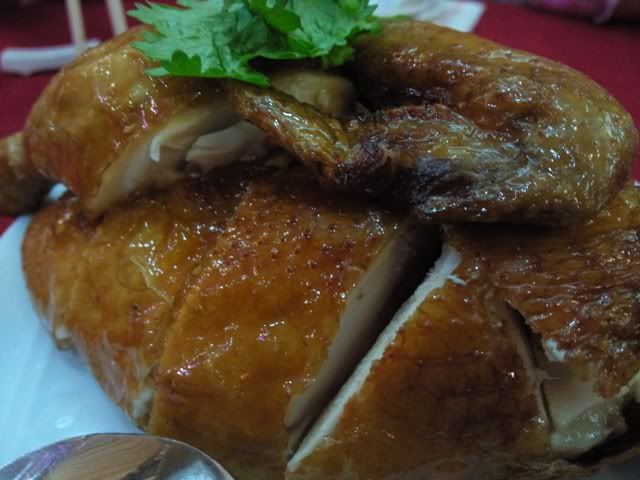 Preserved Beancurd (Nam Yu) roast chicken. We were lucky that they had extras on a weekday. The meat is very tender and juicy, even at the breast area. Skin was crispy and thin. The best part was this Nam Yu sauce at the bottom. It went well with the juicy roast chicken.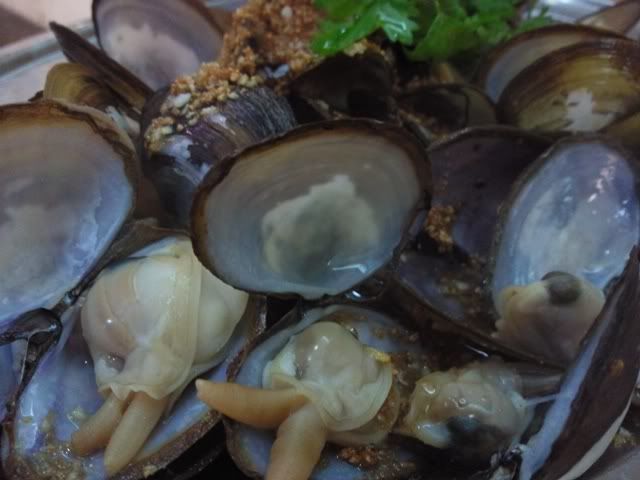 Steam Mussels with crispy fried minced garlic. Their shellfish are very fresh. As they were out of Flower Clams (Hua La), we had the mussels instead. They were very fresh and sweet. The minced garlic was not too overpowering, yet enhanced the flavours of the fresh mussels.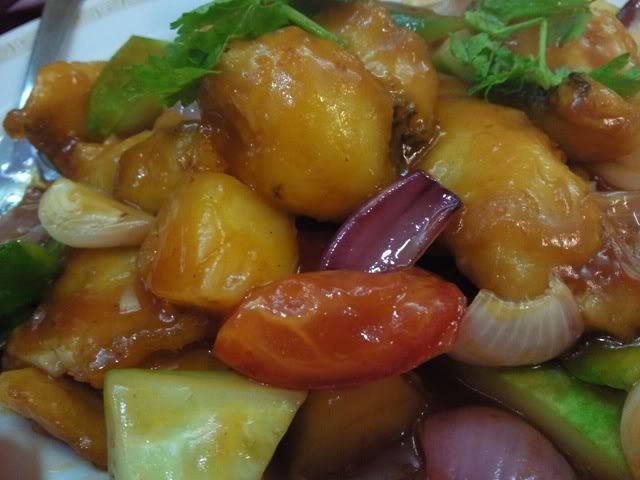 Many people will not understand why I ordered freshly sliced fish with sweet and sour sauce. Well, the reason is that this version beats all others hands down. I love sweet and sour things. And most restaurants use frozen overnight fish to make sweet and sour fish. Not here at Ming Kee. Only fresh love fish slices are used. You will understand it when you bite into the crispy slices of fish with the tangy sauce.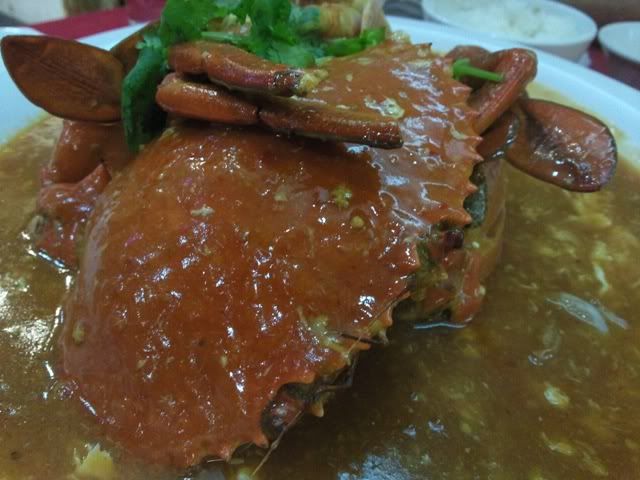 We were in the mood of Chilli crab. Had this 1.2kg Sri Lanka male crab meant for 4 people. The chilli sauce was good in that it wasn't too spicy, and had a tangy tomato paste to it. So far, I like this version of their sauce together with No Signboard at Geylang and Mattar Road No Signboard at Old Airport. Equally good is the chilli crab at Melben.
Service was very good, especially the very friendly 老板娘. Reservations are highly recommended if you want to dine in their air-con part of the restaurant, especially during weekends.
Ming Kee Live Seafood

556 Macpherson Road