Once again, it's back at Gunther's for a quick set lunch (S$38++) on a weekday.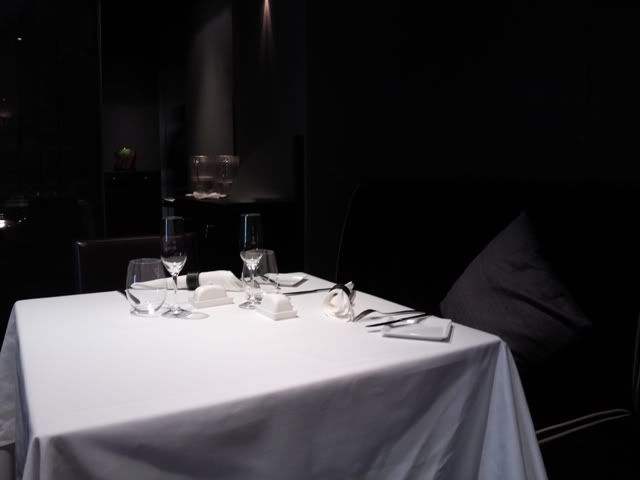 I heard many reviewers saying that reservations are highly recommended. But perhaps business is slower during lunch hour. The restaurant was only 60% full during a weekday lunch time.
I really enjoy the Baguette. It's crispy on the outside and soft and warm in the inside. The serving staff will keep refilling your bread plate until you tell them to stop. Thumbs up for the service.
Our soup for the set lunch was the Consommé, ravioli of foie gras. The ravioli contains bits of foie gras which added most of the flavours to this dish. Otherwise, the consomme was pretty bland on its own.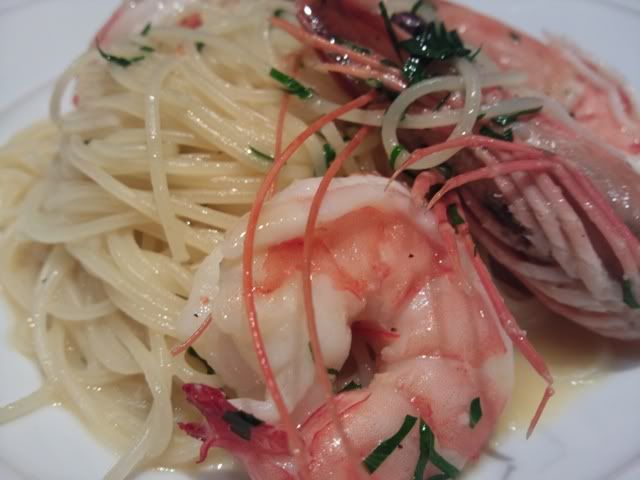 My order of Warm angel hair pasta, tiger prawns for the set lunch. Once again, most diners would not go wrong by ordering their angel hair pasta, be it warm or cold. Although portions are not big, but the fresh tiger prawns and the paste cooked in prawn stock was of high standards.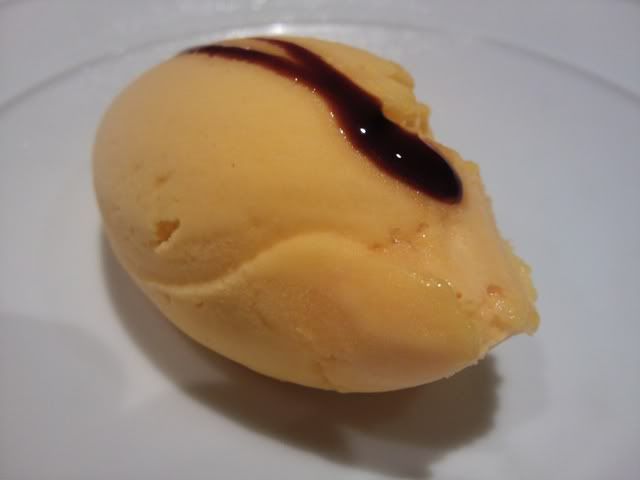 Dessert of the Day - Mango Sorbet. Nothing too special for me here. It's the same dessert as the last time I was here.
Petit four - Really love their canelé. Crispy on the outside, chewey in the inside.
Gunther's
36 Purvis Street
#01-03
Talib Centre