Those who are working in Shenton Way would have seen this bar and bistro right at the ground floor of One Shenton, a new office + residential tower opposite of SGX.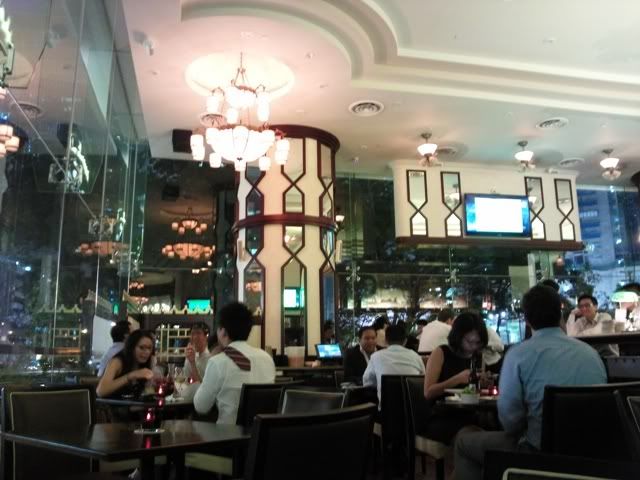 The interiors reminded us of Raffles Hotel more than an British bank. The owner must have spent lot's of efforts and money to create the beautiful chandeliers and wooden cabinets.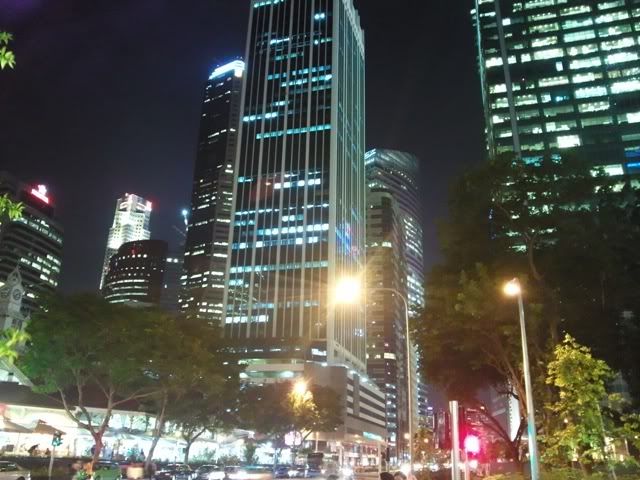 The Bank Bar is located just opposite of Lau Pa Sat, and parking is available at One Shenton.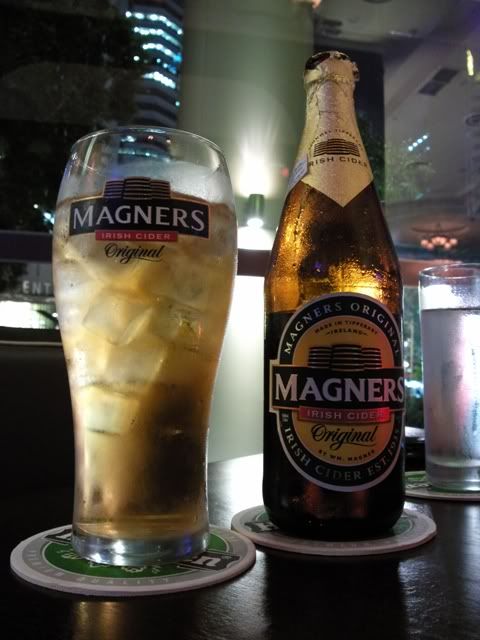 Started off our dinner with a bottle of Magners Irish Cider Original (S$17). This cider is crisp and has a very faint sweetness.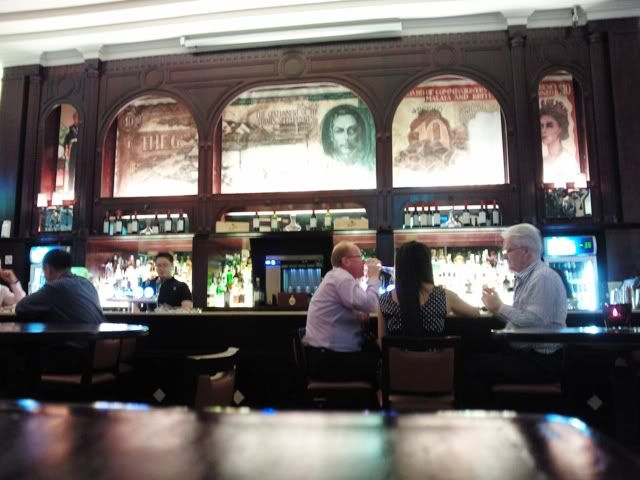 We love how they decorated the bar with huge portraits of the currency used during the straits settlement era.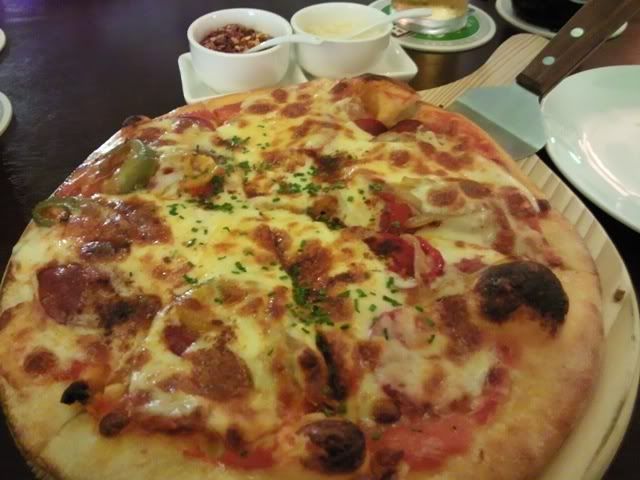 The had a one page menu, and we ordered those that were the specialties of The Bank. Our first main was the New Yorker Pizza (S$18.90) with tomato, mozzarella, salami, pepperoni, italian spicy sausage, capsicum, onion. All pizzas are handmade and made-to-order. The crust was light and not as thick as those in pizza hut. Toppings were of good quality.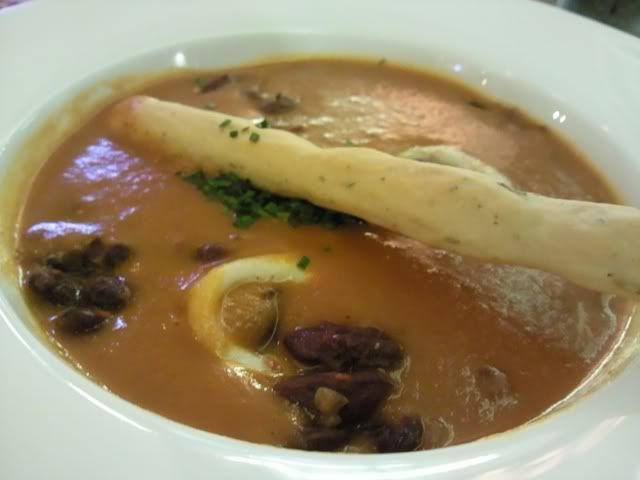 We also like the Roasted Tomato Soup (S$11.90) with squids and kidney beans. The tomato soup had a creamy tomato taste to it, and we could also taste that the tomatoes were roasted before being reduced into a soup stock. Squid rings and kidney beans were added for texture.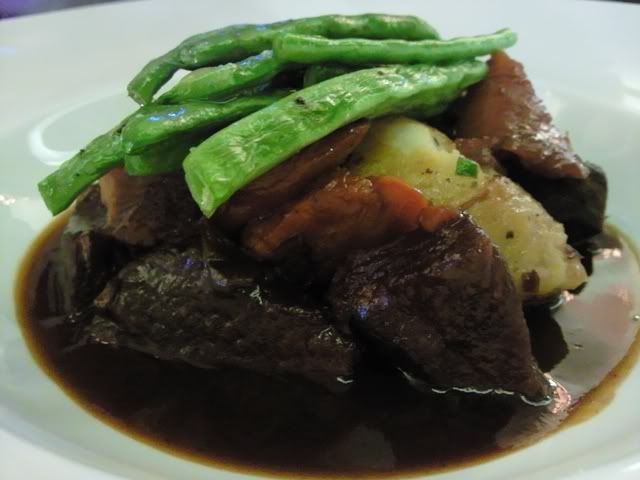 Another of their specialty is the Beef Bourguignon (S$24.90) with potato mouseline, kenya beans and carrots. It's quite a treat to enjoy such good beef bourguignon in a bar and bistro at such a price. The beef chunks were stewed till tender, but still retains the chunkiness.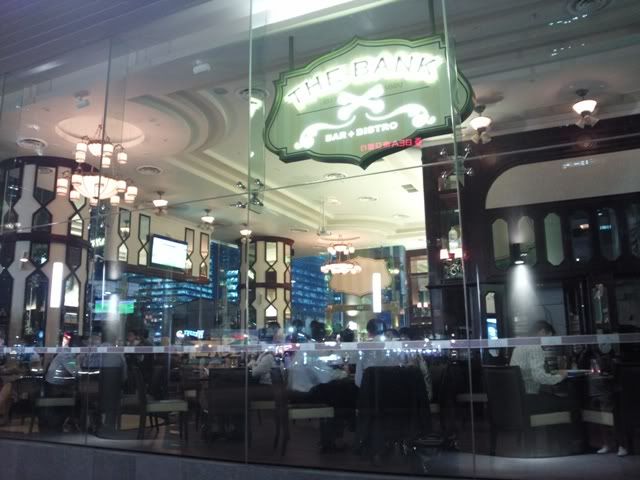 Food and drinks are served till 1 a.m. from Sundays to Thursdays, and 2 a.m. on Fridays to Saturdays. They are opened at 11a.m. everyday including weekends.
While paying for our dinner, we were surprised that this bar does not charge service charge. Service was good and so was the food.
The Bank Bar + Bistro
1 Shenton Way,
#01-01
One Shenton