St Regis has always been the top spot for Sunday brunch at its various restaurants such as Brasserie Les Saveurs. Another excellent restaurant which provides brunch at this hotel is its Cantonese restaurant Yan Ting, which is located above Les Saveurs.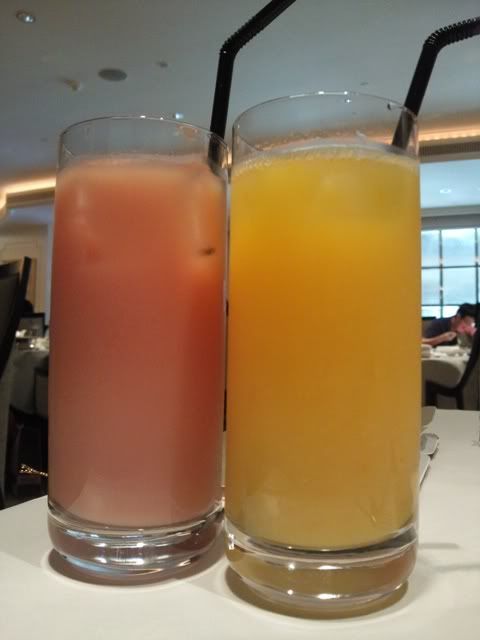 The main dining hall of Yan Ting is actually not very big as compared to other restaurants. About half of is space is VIP rooms. So do remember to make a booking if you want to brunch here.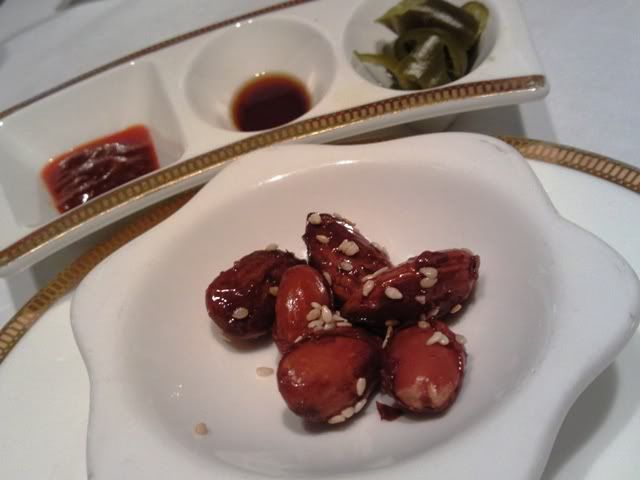 The 2 of us had the Weekend Brunch (S$98++) with free flow of featured wine, draft beer and juices (Orange, Lime and Pink Guava). As there were only 2 diners, we have asked them to serve just 2 of each item.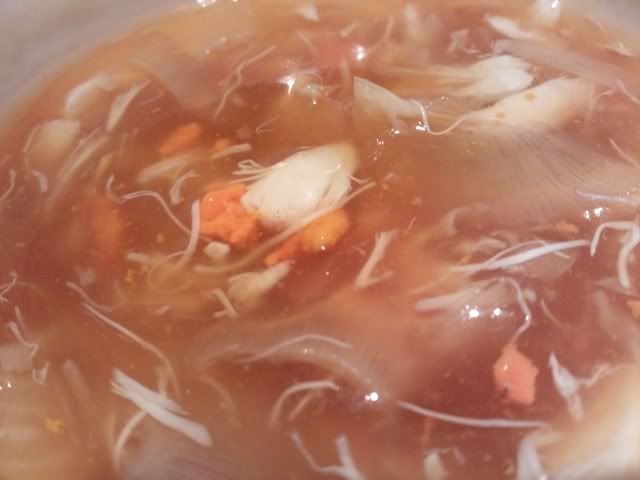 The shark's fins soup is a "single-order" item. We must really commend Yan Ting for the excellent version of Braised Shark's Fins with Crab Roe and Meat. The chicken stock was really good, and they were very generous with the shark's fins and crab roe. I think just this bowl alone would have costs more than S$20?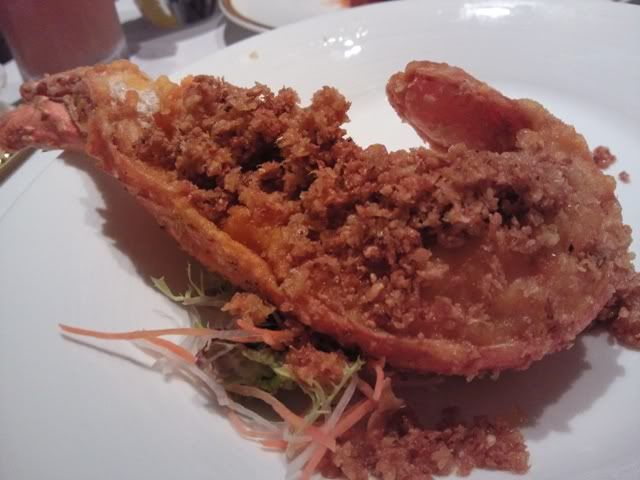 Another "single-order" item was half a serving of lobster. Here, diners can choose 3 ways to cook their half lobster. The first style we selected was the Wok-Baked Lobster with Garlic and Butter. The garlic was fried till crisp in melted butter, and it was really fragrant. And not forgetting the fresh and sweet lobster meat.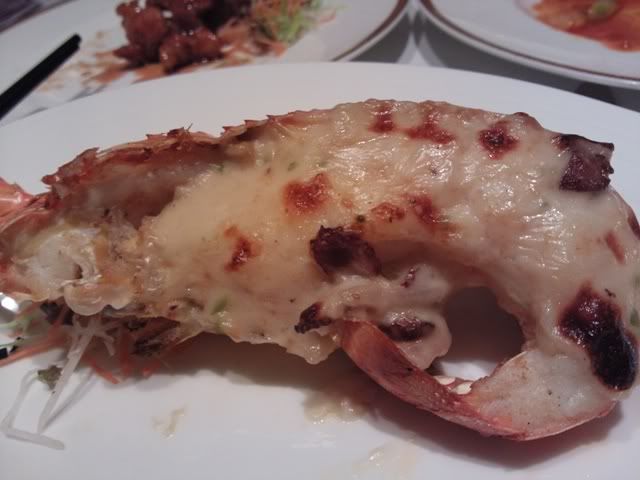 The other style we had was the Gratinated Lobster with Cheese and Bacon. Initially I was worried that the cheese and bacon will overpower the lobster meat, but fortunately the cheese was not too strong tasting, and it actually complimented the texture and taste of the lobster.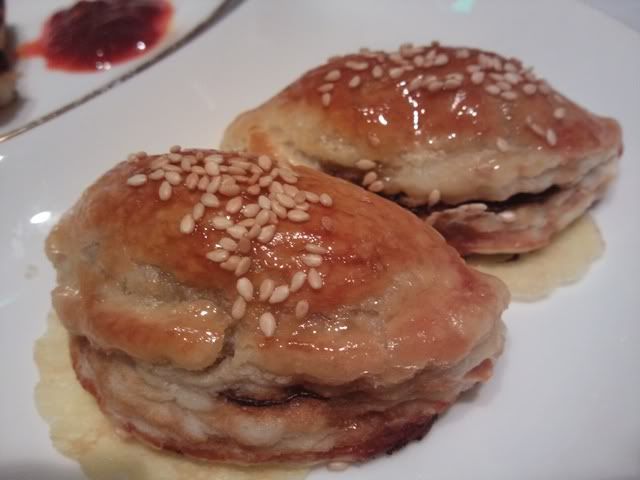 I like Yan Ting's version of Char Siew Pastry. The pastry crust was very buttery and not dry at all. Char Siew fillings were acceptable.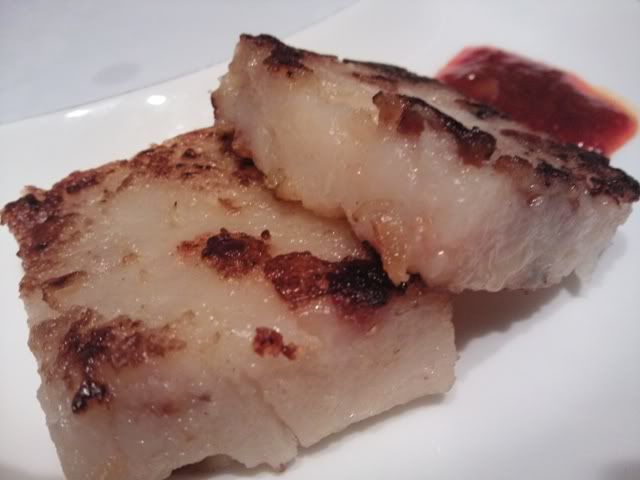 It was also a delight to munch on these mini pan fried carrot cakes. We believed Yan Ting chose top grades chinese waxed sausages as they were fragrant without the "stale oil" smell.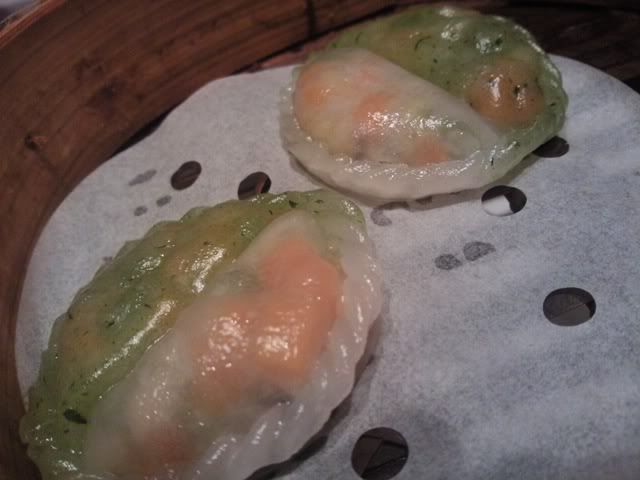 We also had some steamed dim sum such as this Yin Yang Vegetable adn Prawn Dumplings.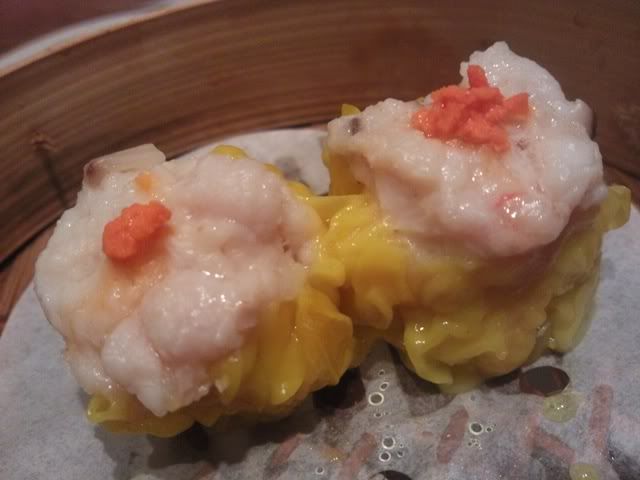 And the Siew Mai, which was big, juicy and crunchy.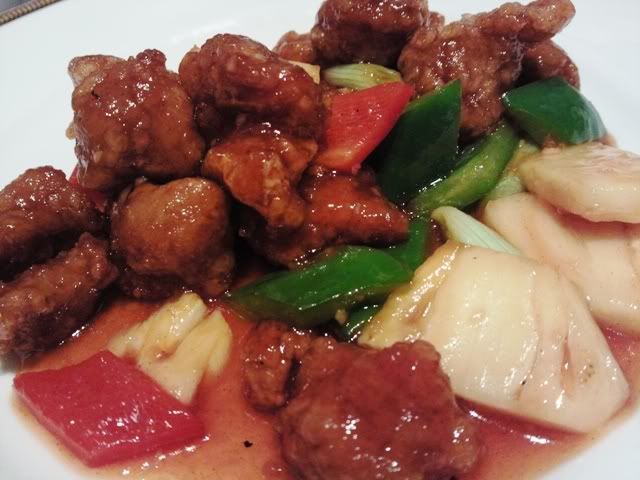 I am always a fan of this classic Cantonese dish - Sweet and Sour Pork with Tri-Colour Peppers and Pineapple. It's so common and simple that chefs don't usually bother about making a good version. Am glad that the chef at Yan Ting think otherwise. The pork was still crunchy even though it was glazed, and the inner pork meat was still juicy and moist.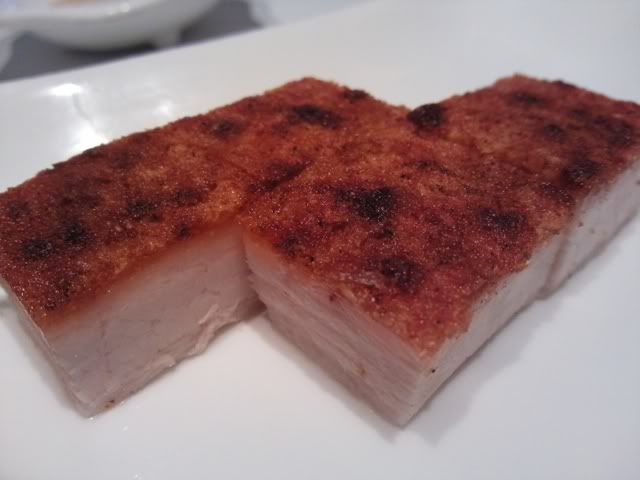 Unfortunately, the same could not be said about the Cantonese Roast Pork. When it came, we were disappointed with the colour of the skin. The meat was dry and too salty.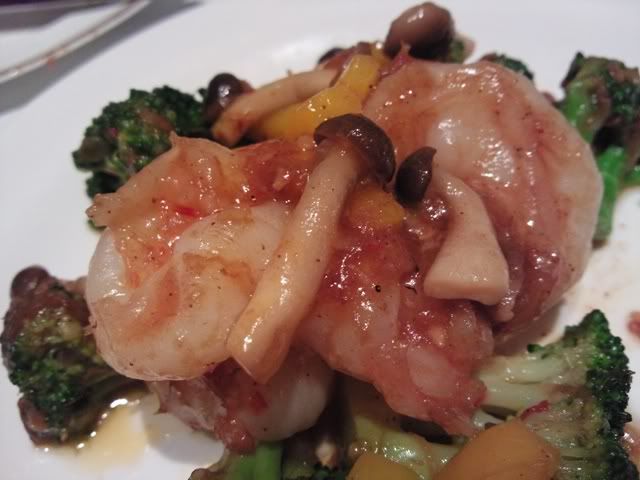 Our taste buds were revived again with this Stir Fried Prawns with XO Sauce. Yan Ting's XO sauce must be one of the best XO sauce in Singapore. It's not overly spicy, and diners can still taste the dried seafood in the sauce. I wanted to order another portion of this, but decided not to because more dishes were to come.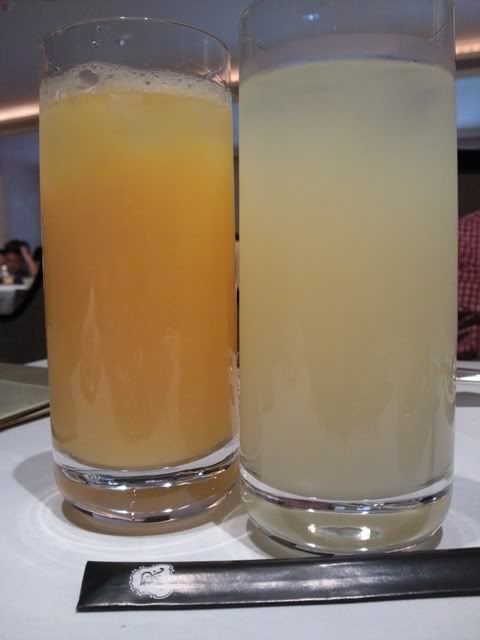 This is our 2nd round of fruit juices. Would recommend diners to skip their Lime juice which is too sour.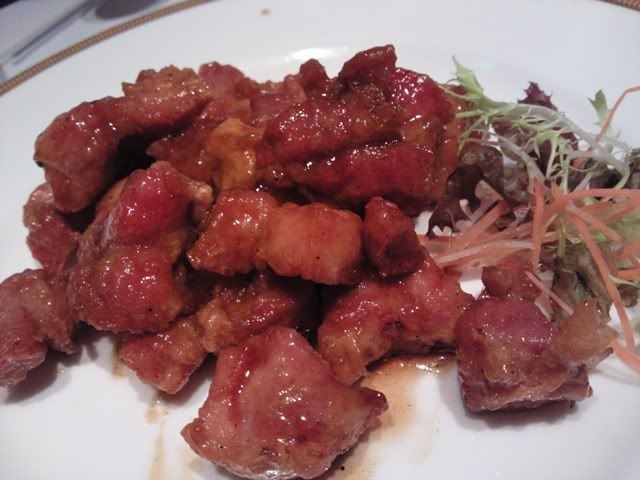 Another excellent pork dish was this Pork Ribs in Orange-Cointreau Glaze. The pork was tender and juicy, and every single piece had a golden orange glaze.
We saw this interesting dish on the menu - Baked Duck Drumstick with Honey and Orange Sauce. Regretted ordering this because the duck meat was too dry.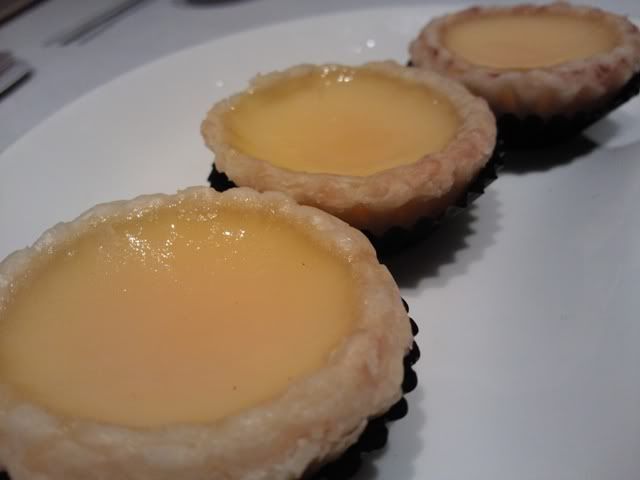 I was searching for egg tarts and could not find it on the menu. Then I flipped to the dessert menu and found them there. These yummy tarts came pipping hot fresh from the oven.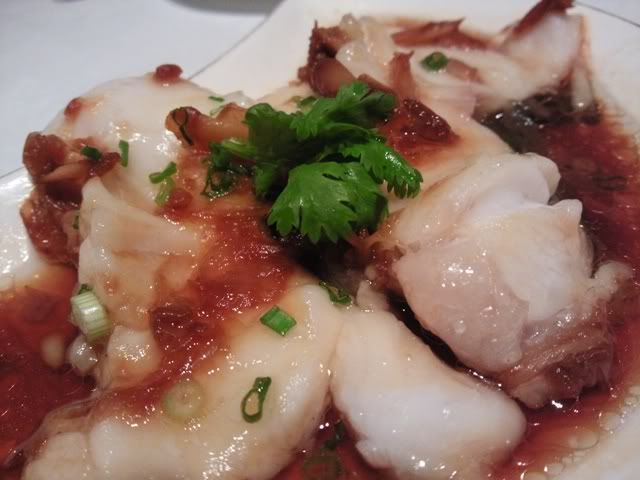 Their Steam Live Soon Hock with Preserved Radish was also very fresh and sweet. Some may not like their preserved radish, but I find it acceptable.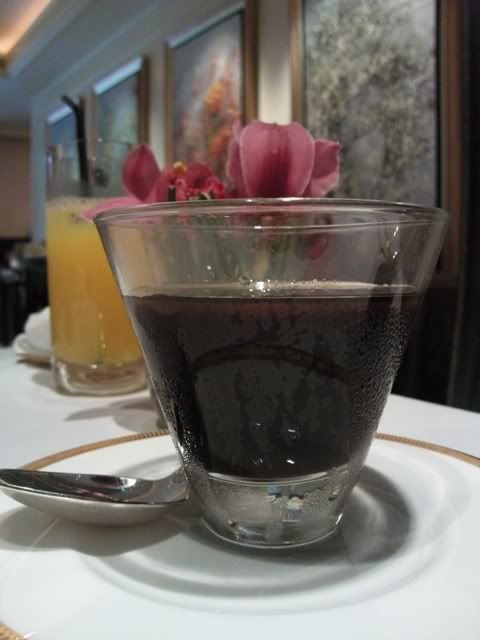 By now, we are so full that we nearly had no space for desserts. So we decided to share just one Gui Lin Herbal Jelly with Honey.
Yan Ting
29 Tanglin Road
The St. Regis