When we 1st saw this signboard PH along Killiney Road, we thought the shop name was called "Public Holiday". But upon closer inspection, PH actually means Porter House here. And those who had been to New York would know that PorterHouse is a famous steak restaurant in New York. However, the PorterHouse here in Singapore is not related to that in New York.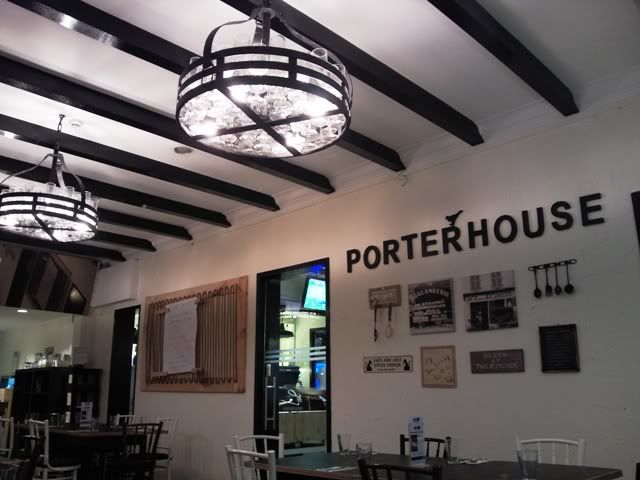 In fact, the chef is from Argentina, and this is billed as a South American steak house. We heard that PorterHouse is also related to Ministry of Steak over at Maju Avenue.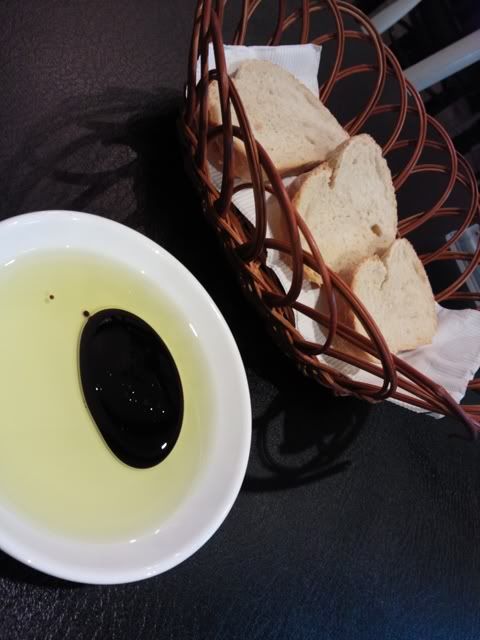 The complimentary bread is cold. We don't like cold bread, and didn't finish these few pieces of bread.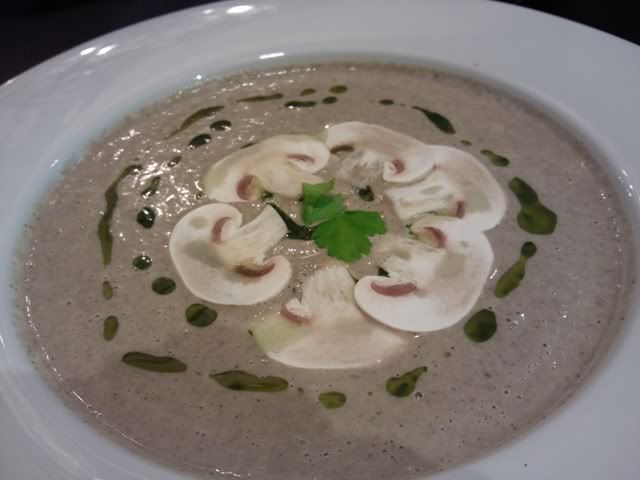 The Soup of the Day - Mushroom Soup (S$10) was full of mushroom flavours. And the presentation was beautiful. However, they could go easy on the olive oil.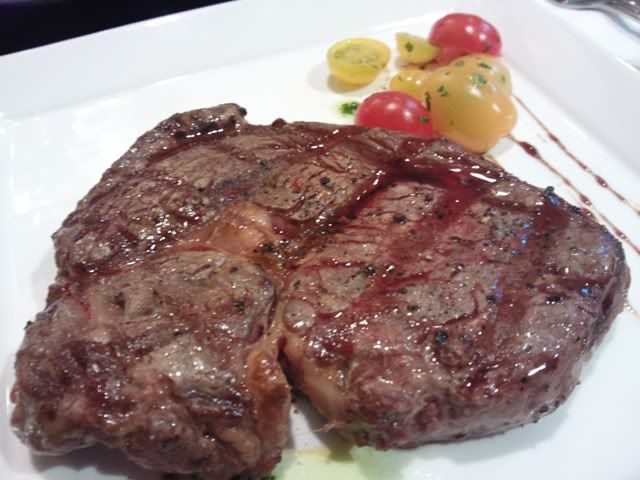 We moved straight to the main course - steaks. The Ribeye - Australia Natural Grass Fed 250g (S$32) was tender and flavourful. Although it was the cheapest steak at S$32, but quality was not compromised. It's definitely much better than the 2 famous chains of steak house in Singapore. But still not as good as Cut over at MBS.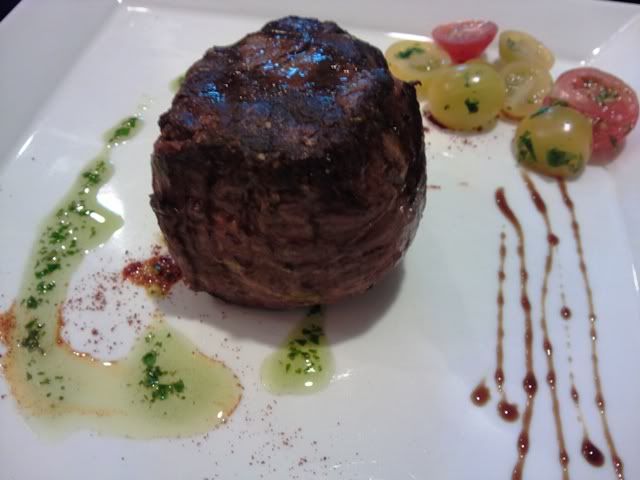 We also had the Tenderloin - USDA Black Angus Grain Fed 200g (S$59). Although the size is smaller, but t's a pricier cut because it's of a higher grade and quality.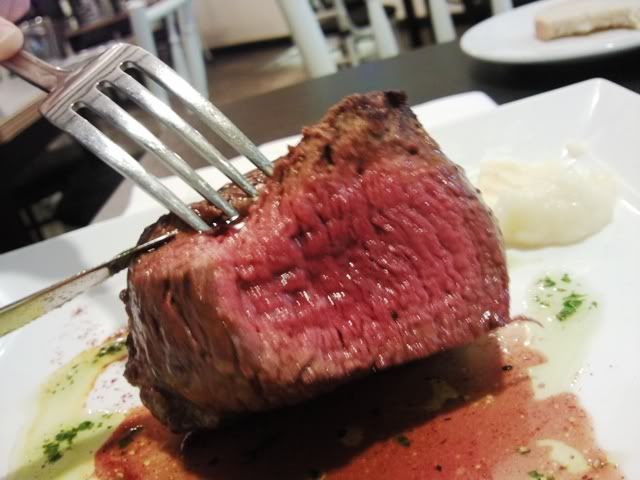 Our beef was cooked to medium, which was what we requested. The juice of the beef made the cut juicy.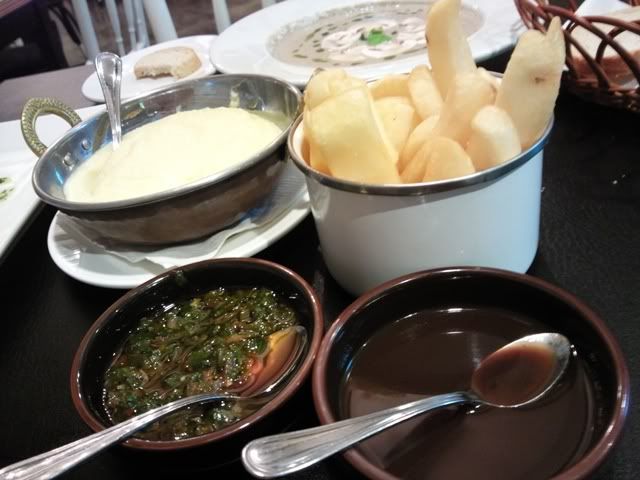 All steaks come with a side and sauce. We had Silky Mash Potatoes and Home Made French Fries. Strongly recommend their French Fries. It was 100% home made and it remained crisp after 15 minutes under the cold air con. The mashed potatoes were also good too. The 2 sauces we had were the highly recommended Chimichurri Sauce and PorterHouse MooMoo Sauce. There was a difference of opinion. Some prefer the Chimichurri Sauce, which is made from chopped garlic, parsley, chilli and other vegetables and mixed with oil + vinegar, as the tangy taste complimented the steaks. Others will prefer the MooMoo Sauce which is a red wine beef reduction.
PorterHouse
111 & 113 Killiney Road