I think of most of us have been to the first floor of Robertson Walk, where most of the restaurants are located. However, a new restaurant opened a few months ago on the 2nd floor, at a corner facing TCC.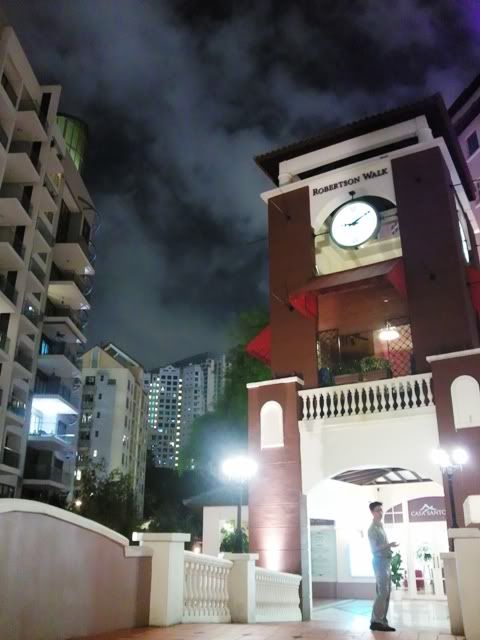 The restaurant, Hummerstons, is located just below the "clock tower" at the 2nd floor.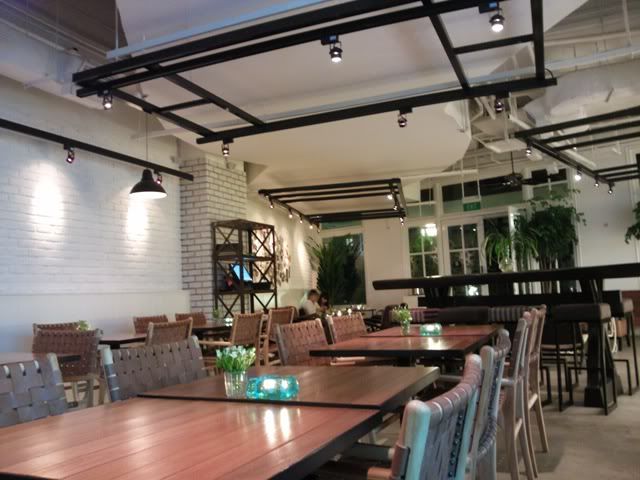 When we stepped inside Hummerstons, we were reminded how similar the decor is to PS Cafe. The food on the menu is also very much "PS Cafe-ish", although they were different. One thing we liked about this place is that it is very spacious and had a very relaxed atmosphere to it. Tables were large and chairs were comfy. Great for gatherings or just to chill out.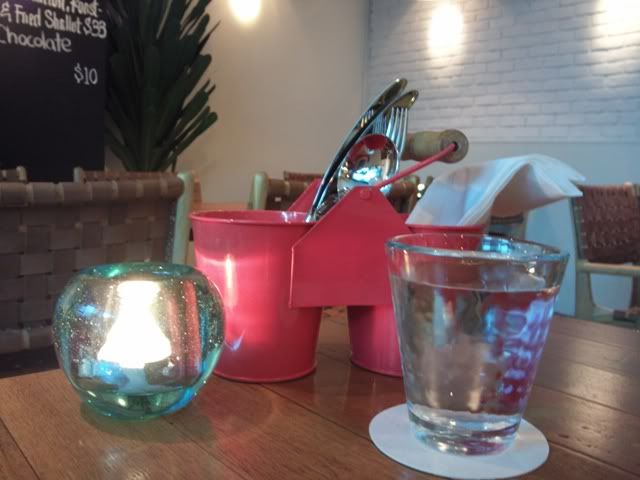 After ordering our food, our cutlery came in this cute red "pails". I did some research and found out that the chef here was formerly the head chef from PS Cafe, and that explains the "PS Cafe-ish". Thumbs up for complimentary iced water, and service was excellent. Very prompt and discreet.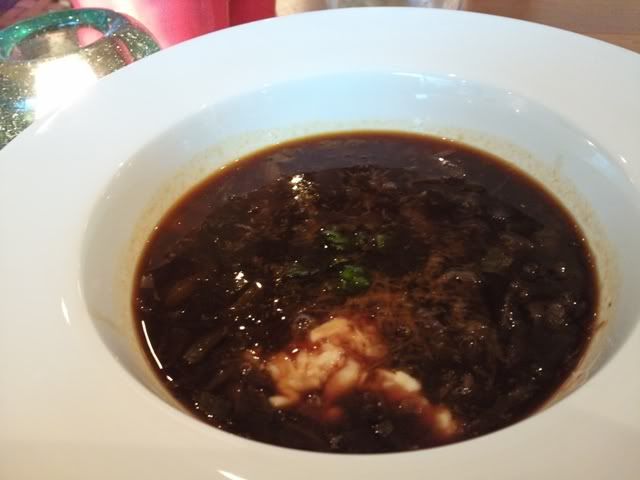 We shared the Caramelized Onions Soup (S$14) - Beef and sherry broth with melted mozzarella & grated parmesan. It came warm, but we wanted it to be even warmer. So we sent the soup back and they made it boiling hot. The soup was tasty and also had a nice "beefy" taste to it.
They had a long list of salads, and the Miso Roasted Vegetable Salad (S$22) did not disapoint. It cotained miso roasted seasonal vegetables, short grain brown rice, toasted cashew, mixed greens, chilli-roasted garlic & honey vinaigrette. I enjoyed the salad very much, and portion was good as a main.
They have special off-menus item every day, which you can see on the blackboard in the restaurant.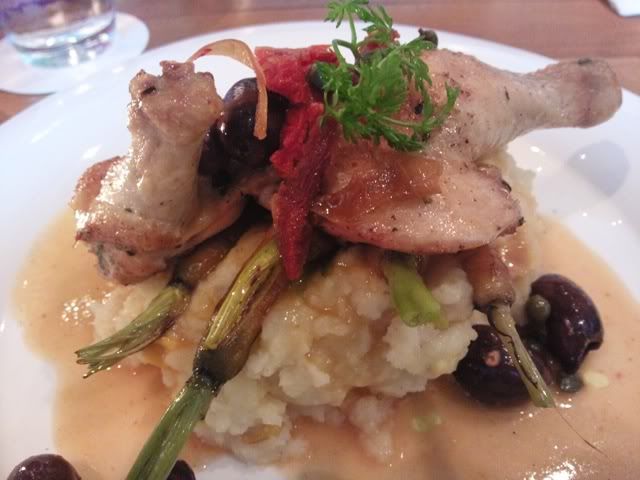 We also ordered this Country Roasted Chicken (S$27) - Herb rubbed roasted chicken, caramelized onions, capers, olives, carrots, buttery corn mashed potatoes and home gravy. I was surprised at how juicy and tender the breast meat was. The mashed potatoes were creamy and buttery.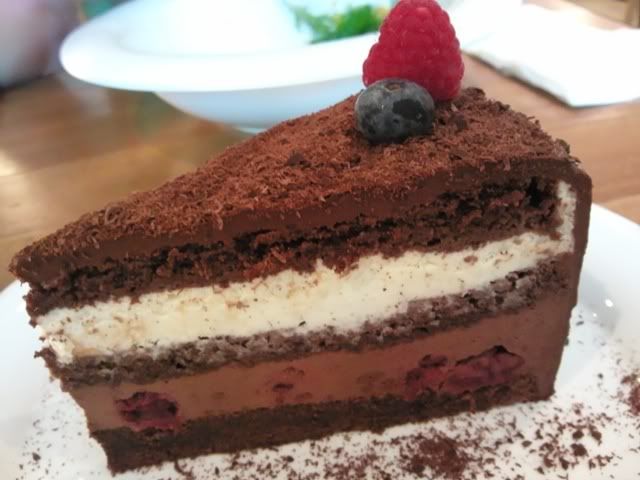 Ended our meal with the Blackforest Gateau (S$11) - Chocolate sponge with layers of chocolate mousse, chantilly cream & Kirsch liquor marinated sour cherries. The layers of choco mousse was thick and not overly sweet.
We read from 8 Days that their pancakes were highly recommended, and is served on weekends till 5pm. Think we will be making a trip back soon!
Hummerstons
11 Unity Street,
#02-14
Robertson Walk