Last week, famous Italian caviar brand Calvisius held a 1 week Caviar festival over at Hilton's Il Cielo. Calvisius is famous for its high quality farmed caviar, and according to news reports this helps to ensure sustainable fishing and collection of caviar. We are not experts on caviar, so we decided to come here not only to enjoy, but also to learn more about this delicacy.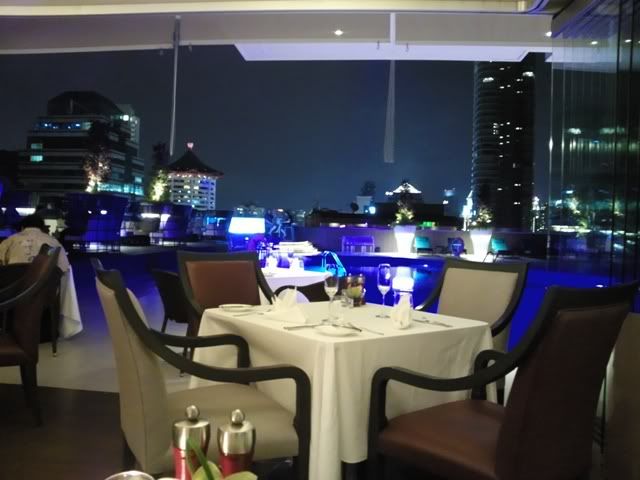 We arrived at Il Cielo during the final night of the caviar festival. It was quite empty when we arrived, but at around 8:30pm most tables were filled. About half of the diners were here for the caviar.
We started our caviar feast with a glass of Louis Roederer Prosseco (S$19 per glass).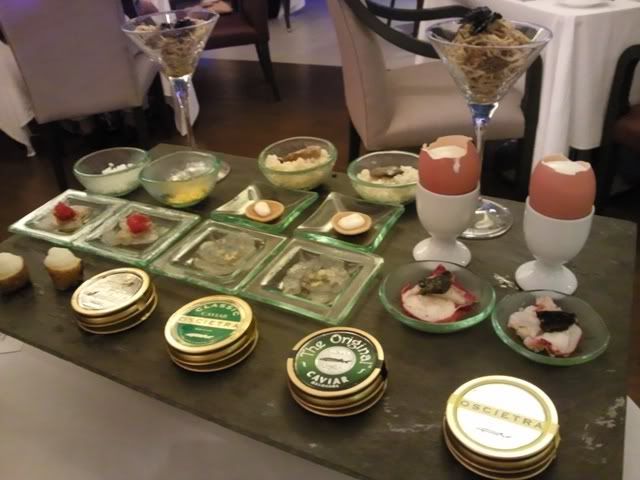 This was recommended by Calvisius - Caviar Degistation Menu (S$296 for 2 pax) - 4 different tins of 10g caviar, with fresh blinis, vodka scrambled eggs, potatoes, angel hair, lobster, fine raw ombrina, cristal bay prawns crudo and rissotto oysters cooked in champagne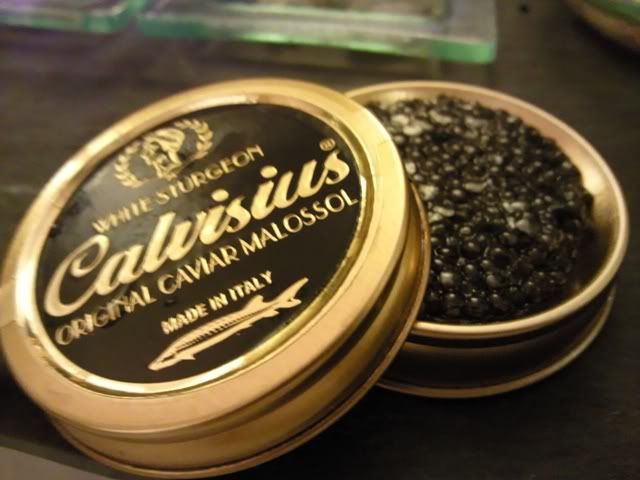 The Calvisius White Sturgeon Caviar (10g tin), in our humble opinion, is the best of all 4 caviar in terms of the taste and texture. The caviar came from the fish Acipenser Transmontanus, and this larger size caviar has a deep sea taste to it.
The second was the Calvisius Oscietra Royal Caviar (10g tin). Oscietra caviar is obtained from the fish Acipenser Gueldenstaedtii. The fish nearly went extinct some years back, but then after careful breeding the fish has now thrived in caviar farms all over the world. This "Royal" caviar has a nutty taste to it.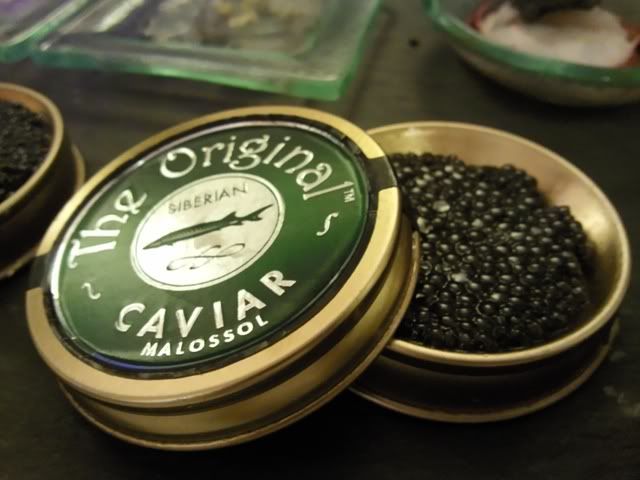 As the name suggests, the Original Siberian Caviar (10g tin) originated from a Siberian fish Acipenser Baerii from Siberia. There were some historic records that the Russian aristocrats who fled to Europe during the revolution tried to bring over some of this Siberian fish to Europe because they were prized for their caviar. The taste of this caviar is said to be crisp and light.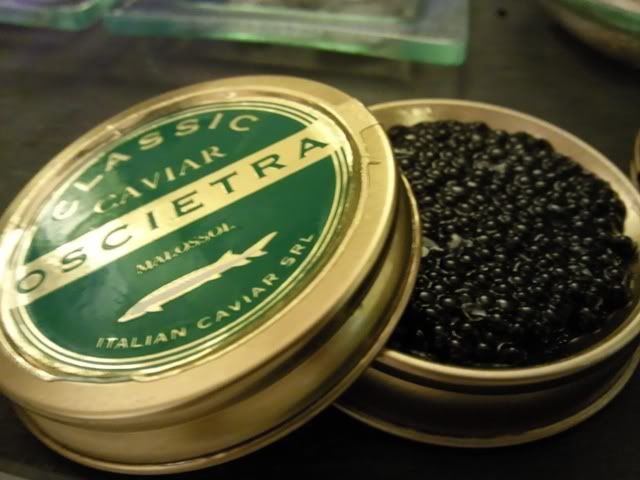 Finally, the Calvisius Oscietra Classic Caviar (10g tin) has a more intense taste as compared to the "Royal" selection.
Il Cielo has done a good job on the sides. Our favourite are the vodka scrambled eggs, and this Angel Hair with Black Truffles. Although we were suppose to put caviar on them, but they were good enough to eat it on its own.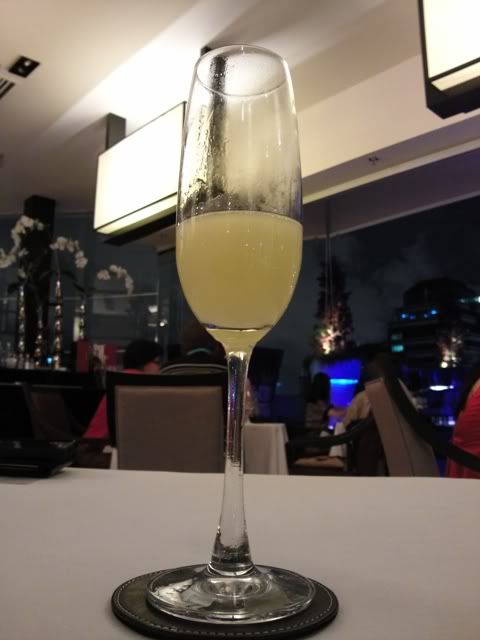 After the caviar, we were served this Lemon Juice Beverage to cleanse the palate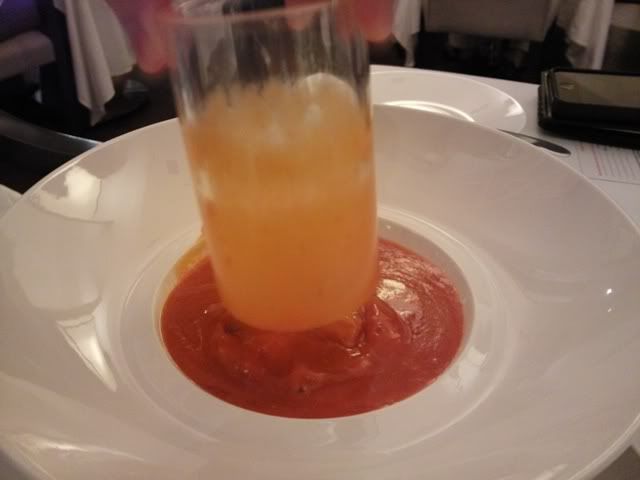 We ordered the Il Cielo Tuscany Style Tomato Soup with Alaskan Crab (S$18). When it came, there was a transparent cup inside the soup bowl. The service staff will lift the cup up and all the crunchy crab meat will "drop" into the soup.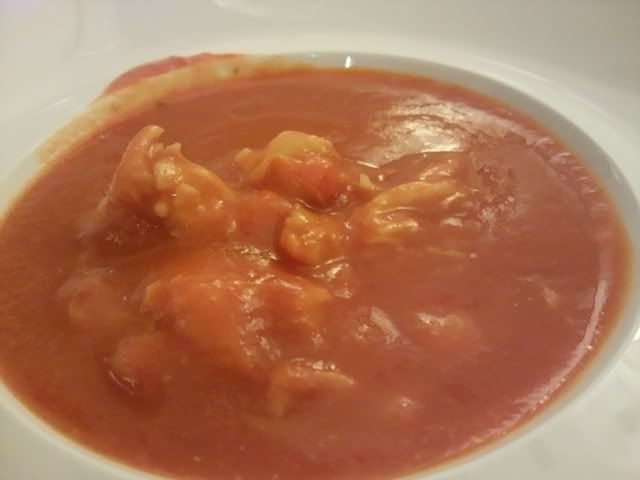 Find the crab meat fresh and sweet.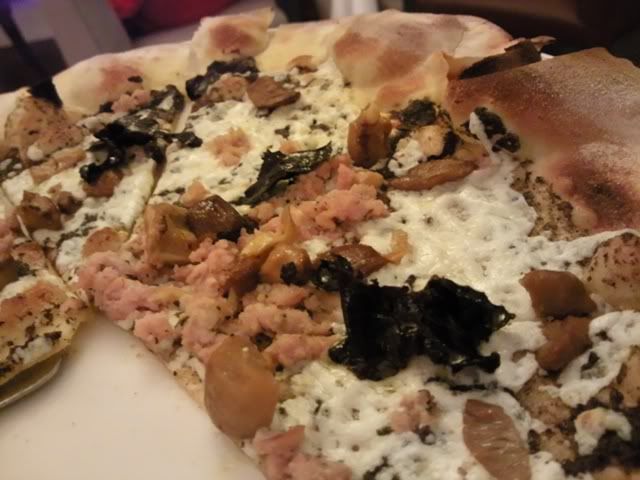 Of course, we had to order our favourite Pizza Bosco (S$42) - Porcini, home cured Italian sausage and truffles. Now sure why, but this pizza didn't taste as good as the first time when we were there. We didn't like the overly burnt crust. But the fillings were good.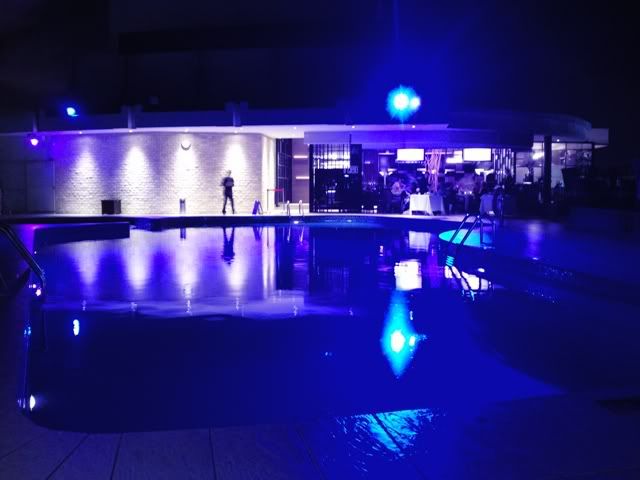 It's quite warm here in Il Cielo because of its poolside location. Smart casual is recommended here.
Il Cielo
Level 24,
Hilton Singapore
581 Orchard Road