I have longed to visit Epicurious after it was featured in many food blogs and food websites. So here I am.

It is situated at The Quayside, which is next to this colourful bridge along Robertson Quay. It is quite crowded during noon time on a lazy Sunday morning.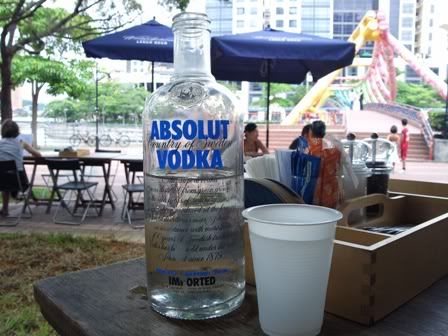 The serving staffs served us cold water in Vodka glasses. quite cool.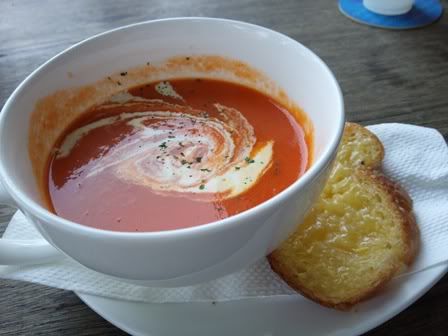 Carrot soup with ginger and coriander served with cheesy garlic bread - The garlic toast when dipped in the soup taste wonderful.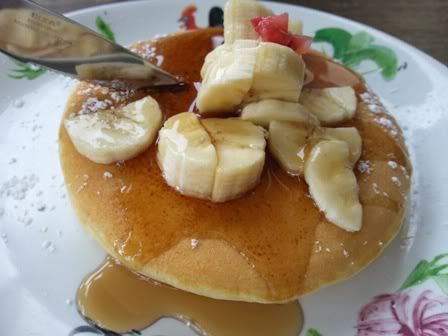 Pancakes with butter and maple syrup - It's average. Still prefer the one at Wild Honey. The one there is great!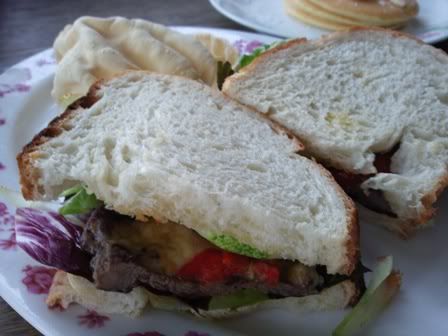 Beef fajita sandwich – flank steak strips grilled with onions & bell peppers; melted cheese - Again, good but prefer the one at Oriole.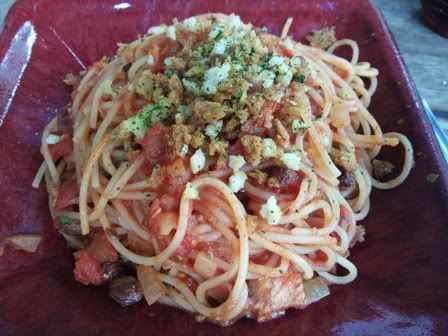 Sicilian-style pasta with sardines and raisins, tomatoes and breadcrumbs - this is good. maybe I have not eaten sardines for a long time, but the mixture of sardines, tomato, onions, raisins and breadcrumbs is good!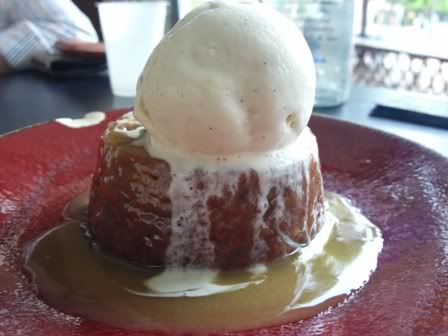 Sticky date cake with butterscotch sauce and ice-cream - Totally cannot compare with the ultimate one at Marmalade Pantry.
Bottomline: Maybe my expectations were too high, but the food here is only average. But will return for the sardines pasta.
Epicurious
#01-02 The Quayside,
60 Robertson Quay
Singapore 238252