TCC at The Pier is one of the quieter branch of the TCC on weekends. Serves good food and drinks at affordable prices.

What is unique about the Robertson branch are these hanging seats.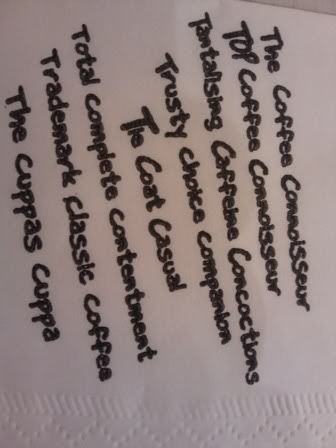 TCC first opened in 2003 and now has 31 cafes all over Singapore.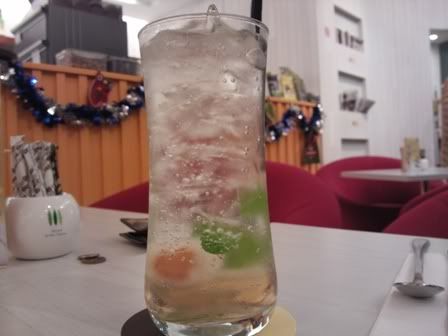 Lychee Jazz
Nougat Milk Shake - My favourite milk shake from tcc. Not too sweet and not too creamy.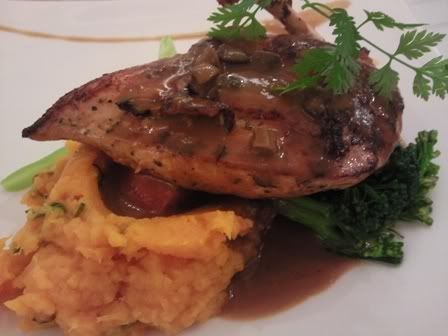 Pan-seared Chicken Breast with Porcini Sauce - Chicken meat is tender, but the sauce is not very good. Sweet potato mashed is served by the side.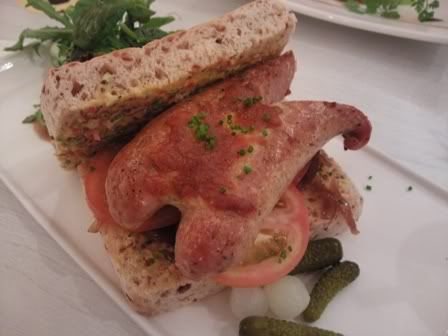 The Veal Thing - Onion Focaccia bread with veal sausages. The sausages were pan fried but not oily at all. Quite a big portion and this is a new addition to their menu. Enjoyed this sandwich.
TCC - The Coffee Connoisseur

80 Mohamed Sultan Road
#01-02 The Pier @ Robertson