Sushi Yoshida was not our 1st choice for lunch. Wanted to eat at Barstop which is next to Sushi Yoshida, but it was not opened for lunch.

The restaurant was quite empty. Chefs were busy cooking and preparing food, most likely for dinner crowd.
The restaurant is situated between SPC petrol station and SingTel comcentre. It is like a small box squashed in between 2 buildings.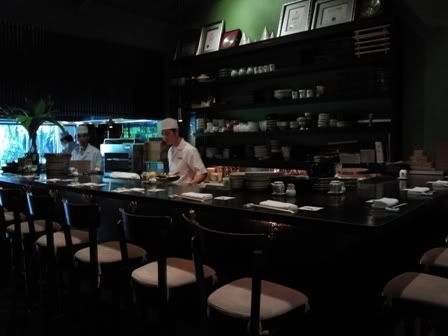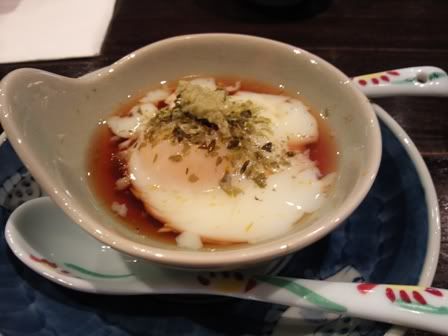 Onsen Tamago - The egg white is still in liquid for but the yolk is already solidified. A simple yet satisfying appetizer.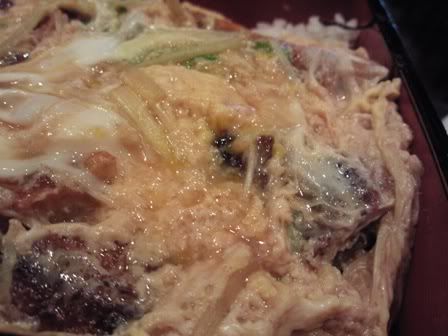 Unatamadon (S$30) - Grilled sliced eel with omelette over rice. Didn't think this dish was good. Perhaps the unagi was better on its own than mixed with the egg omelette.
Pickled cucumbers and radish. The cucumbers were nice, and the radish tasted like a super big chunk of chai-por.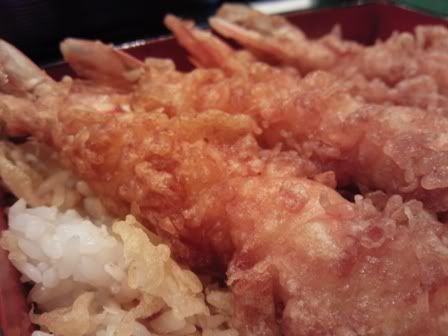 Ebi Tendon (S$27) - Prawn tempura over rice. The 4 crispy prawn tempura were good, but then I feel that the prawn tempuras at Waraku were much better, especially the ones at the Marina Square branch. But still, the Ebi Tendon was much better than the Unagi one.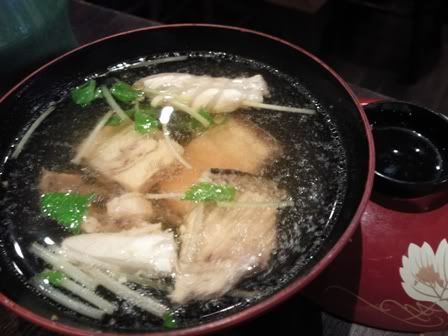 Clear soup - This is the fish stock. It was steaming hot. Not much fish meat as most of it were fish bones. Soup was sweet though.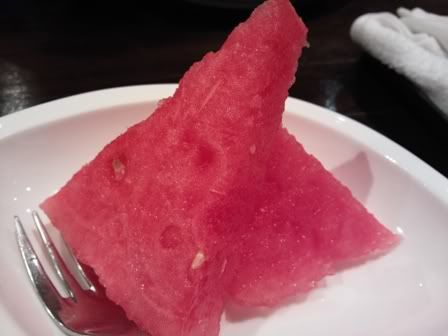 Juicy sweet watermelon slices.
Sushi Yoshida
10 Devonshire Road
Tel: 6735 5014
Daily,
12noon – 2.15pm,
6pm – 12mn