Had wanted to try out the famous ramen shop at Mandarin Gallery on its 1st day of official opening, but the incredible long queue made it quite impossible. So we had lunch at Thai Thai instead.

Thai Thai is a chain of Thai restaurants in Malaysia. Thai Thai being their top tier restaurant, and they have a chain of Bangkok Jam restaurants in Malaysia too. However, the Bangkok Jam at Singapore's Great World City is not related to their Malaysia chain.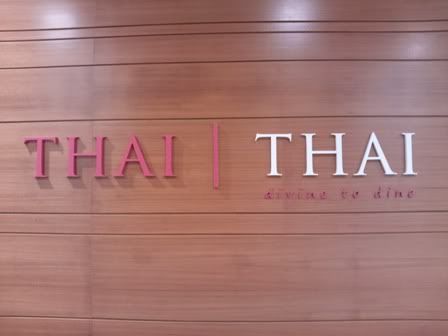 The serving staff is very polite and not intrusive. With its years of culinary experience in Malaysia, our expectations were high.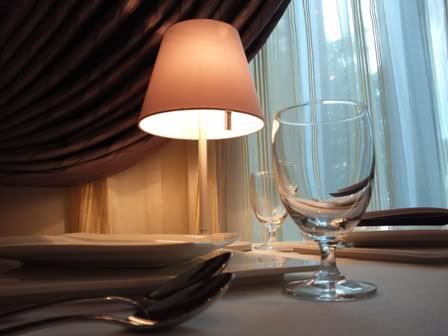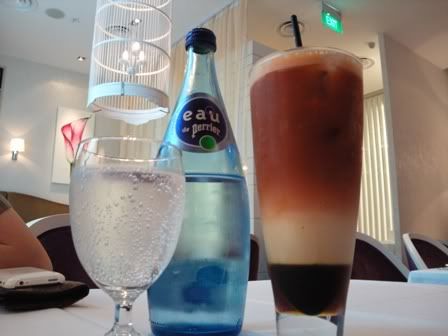 When you see Sparkling or Still ordering sparkling mineral water, you know free tap water is not available here. They don't serve free water. I also ordered a glass of Ice thai tea. It was refreshing with hints of lemon grass inside.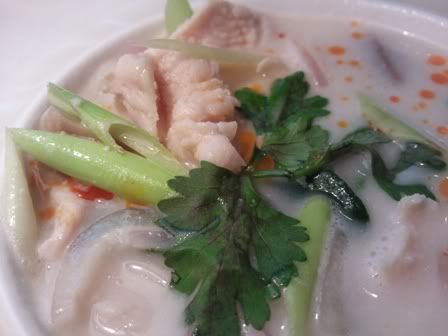 Creamy chicken soup (Tom Kha Gai) - S$12. This is my 1st time having this soup. And it was good. The creamy milky taste of coconut went well with the chicken stock and faint hints of spices.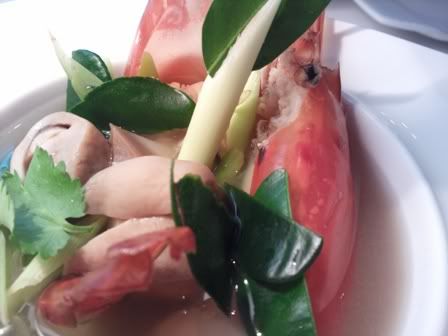 Tom Yam Goong soup (clear) - S$15. On the other hand, the Tom Yam Goong was not as good. The prawns were sweet and crunchy though.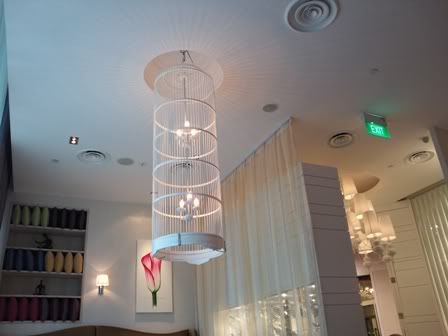 There is a big cage at the centre of the restaurant. I like how the lights created beautiful patterns above the cage.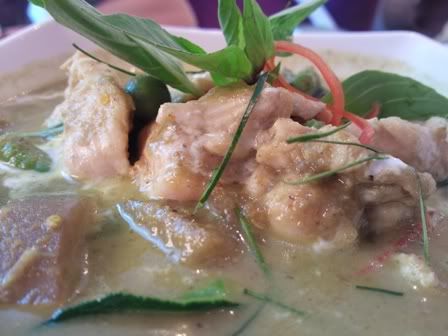 Green Curry Chicken (Geang Leow Wan Gai) - S$17. Huge portion and can easily be shared among 4 diners. the curry was quite lemak yet different from our usual red curry. Generous amouts of chicken pieces. I was very pleased with this dish. In fact, could have just ordered a bowl of green curry with white rice for a budget meal.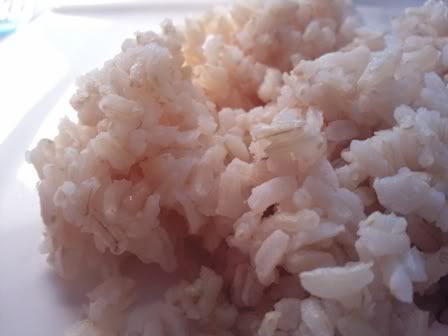 Brown Rice (Kaow Kong) - S$3 (unlimited serving). The white rice also costs the same amount.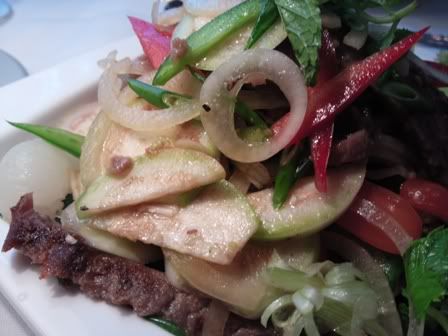 Roast Beef Thai Salad (Yam Nura Yang Lum Yai) - S$18. They were generous with the beef. Tender and juicy. The salad had some special vegetables. Overall, quite a healthy dish.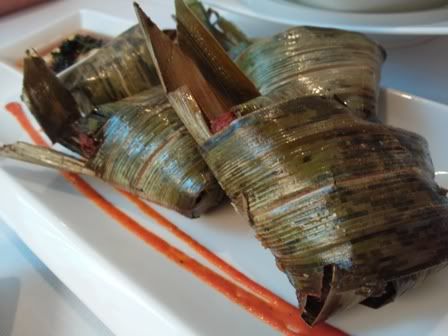 Pandan Chicken (Gai Hor Bai Tuey) - S$13 for 4 pieces. I am a huge fan of Pandan Chicken. In fact, a lot of Singaporeans love this dish. And Thai Thai's version did not disappoint. The chicken was juicy and succulent. Full of flavours and not too oily. The accompanying sweet and sour sauce with bits of pineapple went well with the juicy chicken pieces. If you find it a hassle to open up the leaves, do ask the serving staffs to bring it back to the kitchen so that they can help you to open the leaves.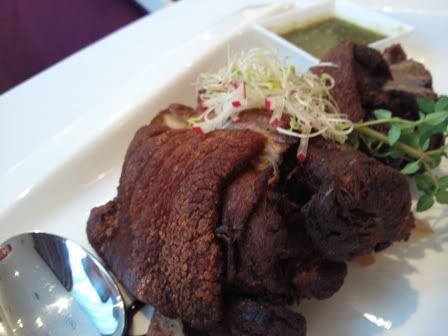 Crispy Pork Knuckles with sour vegetables (Kha Moo Pa Loh Thod Krob) - S$22. Some parts of the pork knuckle came out cold. I suppose the chef did not fry it till it was warm. The skin was crispy though. Even though some parts were cold, but meat was tender and not dry. I also like the sour vegetables served under the pork knuckles.
Overall some hits and misses. But the food is good. Will return.
Thai Thai
333A Orchard Road
#04-08/09/10
Mandarin Gallery