Had lunch at Whole Earth near our offices last week. It was along Peck Seah Street.

Whole Earth originally was at Geylang before moving to Tg Pagar area a few months ago.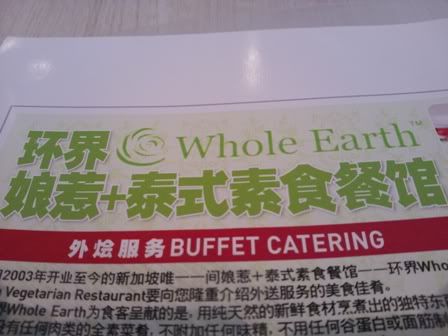 It is a fusion of Peranakan and Thai vegetarian food. Whole Earth also does buffet catering too.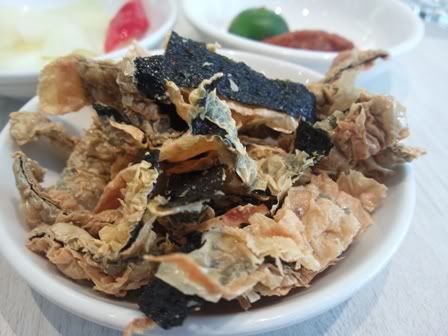 The serving staff provided us with a small portion of crispy crackers, sambal chilli and pickled cucumber. this crispy crackers (tasted like fried tau kee) is very crispy. I also enjoyed the pickled cucumbers a lot.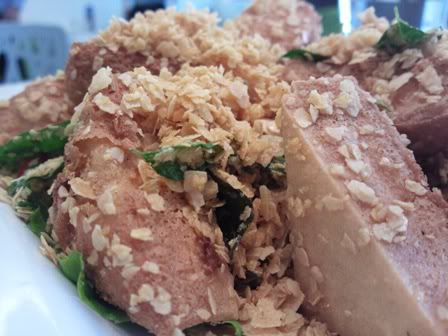 Crispy fried tofu with oatmeal flakes - Fans of Cereal prawns will like their version. The oatmeal tasted like crispy cereal flakes and I like to nibble on the fragrant curry leaves. Tofu was average.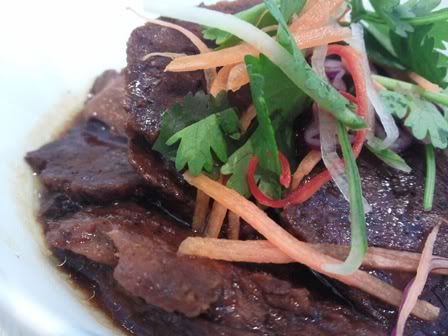 Braised mushroom with vegetarian meat. The mushroom had a fragrant smell and taste to it. The sauce was a bit salty but went well with our rice.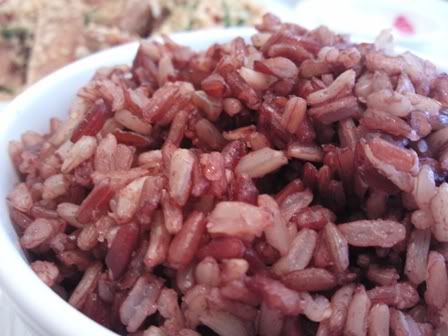 We "upgraded" our white rice to organic brown rice. The brown rice was soft and not too tough to eat.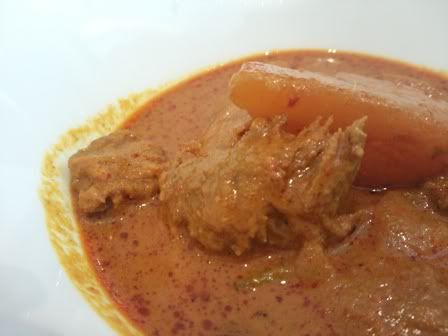 Finally our serving of Peranakan curry arrived. The curry was a bit on the salty side. But it was thick and the potatoes and mock meat were good. Again, the gravy goes well with our rice.
Whole Earth is having lunch promotion. It costs S$9 (before taxes) for a bowl of rice plus a portion of mains. We had 2 set lunches (2 rice + Curry + Mushroom meat).
Whole Earth

76 Peck Seah Street
Opens Daily
11.30am–3pm, 5.30pm–9pm