My first time having Thunder Tea Rice. And gave my 1st time to Food Republic at Vivocity.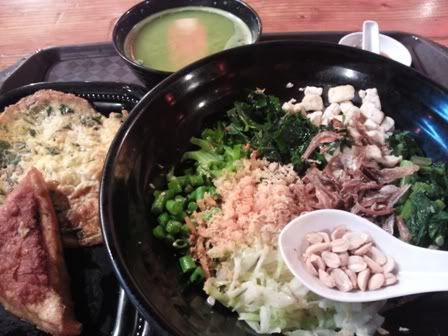 I actually enjoyed the rice, vegetables, peanuts, crispy salted fish mixture. Tasted quite good. But I could not get used to the green soup mixture. It tasted like a bitter version of toothpaste soup. Mint was used, and it tasted bitter. For 1st timers like myself, perhaps you should not add the soup into the rice. Eat the rice and try a little soup with the rice. Bits by bits. My set also comes with fried omelette with basil leaves and a fried tofu.

Adjourned to Gloria Jean's coffee for a short coffee break after lunch. The cafe was 50% filled during lunch time.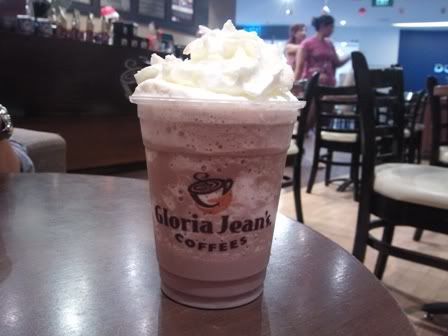 Had this cinnamon gingerbread chocolate drink. Not enough cinnamon powder, so added more to my drink. Gingerbread taste was strong. Faint hints of chocolate only.
Food Republic

1 Harbourfront Walk
VivoCity
Gloria Jean's Coffees
1 Harbourfront Walk
VivoCity