Got my Samsung PIXON 12 a few days ago. Still not sure of many of the photographs functions, but hopefully photographs posted here will be more vivid and clearer.

Using my new handphone, I took a widescreen Panoramic shot of the eatery. It is now divided into air con and non air con.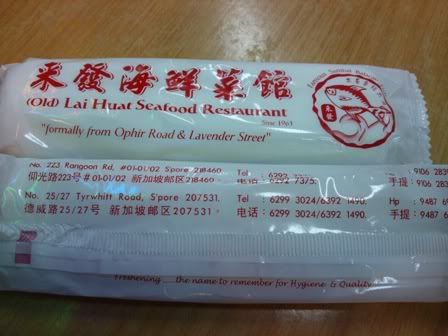 Their main branch is here at Rangoon Road, while they have a branch at Tyrwhitt Road too.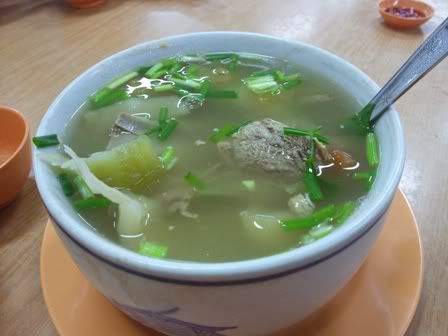 Salted Duck Soup - Soup was pretty good and although the price is only S$8, portions are big and can easily serve 4 people. Lot's of duck meat inside too.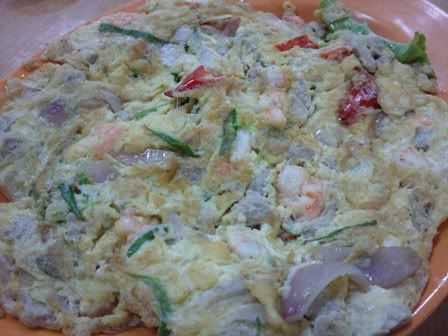 Fuyong Omelette - I am quite surprise to find slices of pork inside. It's very rare to find chunks of meat inside as nowadays they are replaced with char siew cubes. I like the version here.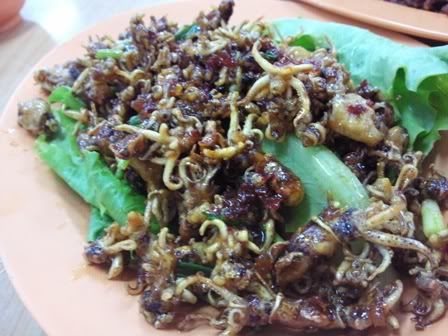 Crispy Sotong - Very crunchy and sauce is not too sweet. Great to go with beer.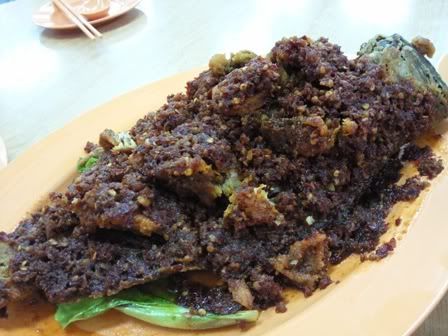 And finally the star of the meal - Sambal Sole Fish. Although the shop is famous for its Sambal Pomfret, but we prefer the meatier Sole Fish. The fish is quite meaty. Even the bones are fried till crispy and you can actually eat some of the smaller bones! Sambal is crunchy and flavourful too.
Whole meal costs about S$49 including 1 drink.
Old Lai Huat Restaurant
223 Rangoon Road, #01-01/02
Rangoon View
Opens Daily 5pm to 11:30pm except Tuesday