After a 1 and a half years of renovations, Mandarin Gallery (formerly known as just the shopping wing of Meritus Mandarin hotel) has reopened to the public. The developer has specially selected shops which are exclusive to Mandarin Gallery, such as Y-3 and this all-day breakfast restaurant called Wild Honey.

The entire restaurant looks like a house with soft lighting and cosy corners to just relax. From the bar seats, one can look down to Orchard Road and enjoy the Christmas lights.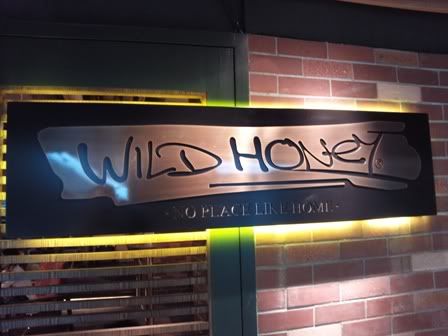 Diners are to first go to the counter and order your food, then pay for it before finding a seat. The food will be brought to your table by the serving staffs.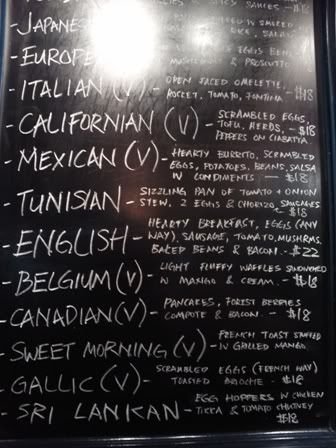 The waitress recommended their Mexican and English breakfast set, but we chose the Tunisian and Canadian sets. A "Lux set" consists of a breakfast set and your choice of coffee or tea for S$24. Ice water is served free of charge.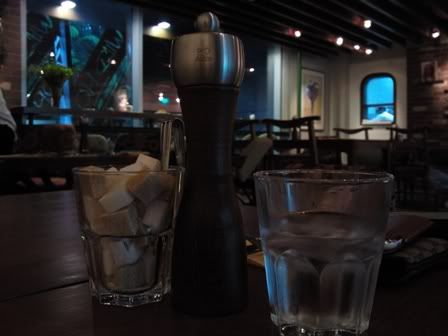 Restaurants nowadays tend to put their sugar cubes openly on each table, but I don't really approve of this because who knows what the previous diners may have added inside when they cough or sneeze.
I ordered a Kiwi juice (S$8). It was refreshing. I am not sure if the juice is freshly made, but it tasted good to me. Something to note that Kiwi fruit contains high amounts of vitamin and antioxidants.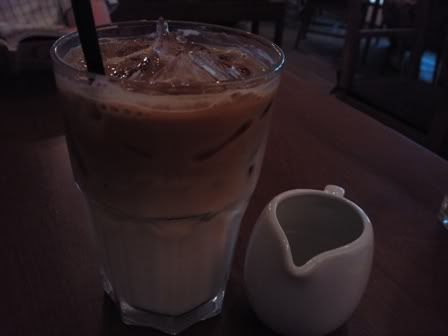 The service staff was a bit blur and served the wrong drink before the Iced Latte was served.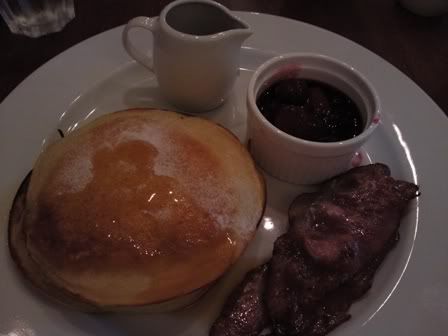 Canadian Set - Pancakes, Forest Berries compote and bacon. Pancakes are one of the best I have eaten for a long time. Definitely better than those McHotcakes. It's very fluffy. I love to drizzle the maple syrup on the pancakes. And the bacon was not oily, and added some savoury taste to this sweet breakfast set. The berries were average.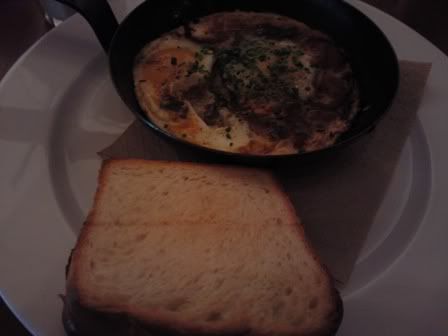 Tunisian set - Eggs and Chorizo sausages + Toast. The toasts are amazingly good! It was toasted with some good quality butter. I wonder where they got their breads from. The eggs and chorizo sausages went well with the toasts.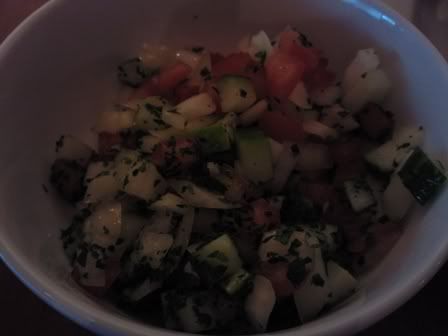 The Tunisian set was also served with a bowl of tomato and onion "stew". It's not really stew but more like a bowl of chopped up salad. But it went great with the toasts.
We had the breakfast sets for lunch. It was actually quite filling. And the table next to us couldn't even finish their waffles. Looks really big. Will try the waffles next time.

On the 5th floor is the hotel lobby of the revamped Meritus Mandarin hotel. It's where you can find their restaurants like Chatterbox, Triple Three and others.
Wild Honey
333A Orchard Road
3rd floor
Mandarin Gallery
Weekdays 10:30am - 9:30pm
Weekends 7:30am - 9:30pm