Singaporeans love to wine and dine by the river. Aside from the crowded Clark Quay and Boat Quay, the quieter Robertson Quay is home to quite a few eateries and restaurants which attracts a larger proportion of foreigners compared to locals.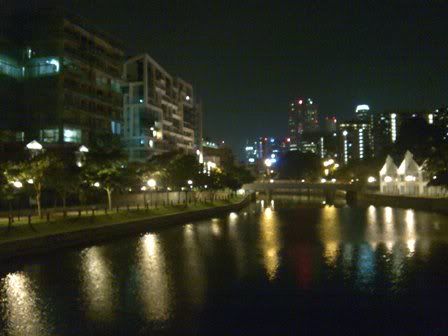 Evenings along Robertson Quay are quiet affairs. One can see residents jogging along the path or diners enjoying a quiet stroll by the river side.
The Bollicine Italian Restaurant is locared just next to the Rvergate condominium. It is actually next to the river and directly opposite the River View Hotel. A bridge connects the hotel to the restaurant. (This is the view from the restaurant)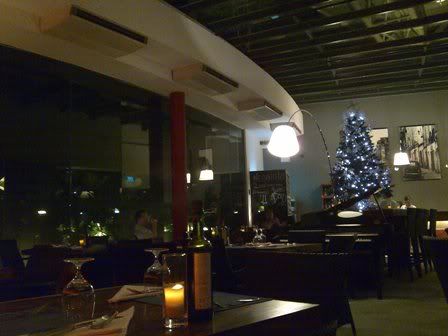 Bollicine is actually the sister restaurant top the Quattro Stagioni Deli in Liang Court. So the ingredients used in the restaurants can actually be bought from the Deli in Liang Court. The entire setting is laid back. A good place for friends to gather and enjoy the evening together.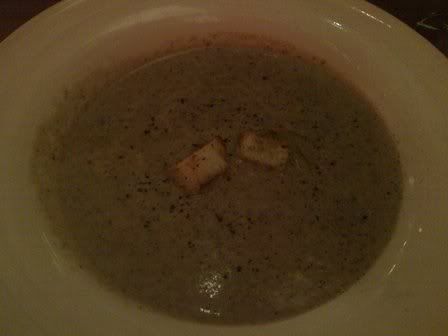 Started off the meal with their Soup of the Day (S$8), which was mushroom soup. Soup was pipping hot and there were hints of truffle oil drizzled across the soup.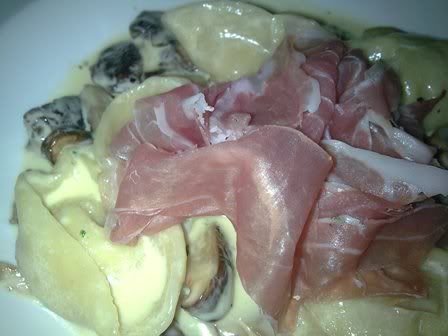 Tortelli Crema, funghi e prosciutto crudo (S$18) - This is good stuff. Home-made stuffed pasta with cream, parma ham & mushroom sauce. Everything compliments one another and even though the portion is small, but it is designed to be so because the cream and pasta are actually quite rich.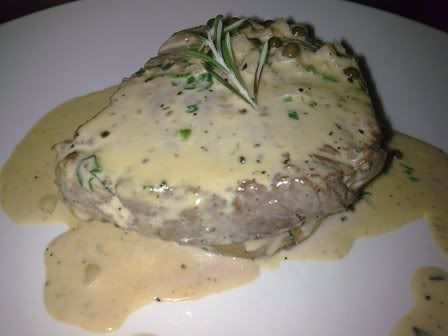 Pan fried beef tenderloin with brandy, green peppercorn and cream (S$24) - the beef quality is not as good as what we expected. It is served with a large piece of potato, which I find is quite good. Perhaps it is safer to order the pasta dishes.
Their tiramisu was good. Some may feel there is not enough ommph, but still I enjoyed this dessert.
Bollicine Restaurant
95 Robertson Quay
#01-19 The Rivergate