Taste Paradise first opened in 2006 at Chinatown Mosque Street and in 3 years time, it expanded to a chain of restaurants including Seafood Paradise and Paradise Inn.
Now Taste Paradise has opened its flagship shop at ION Orchard.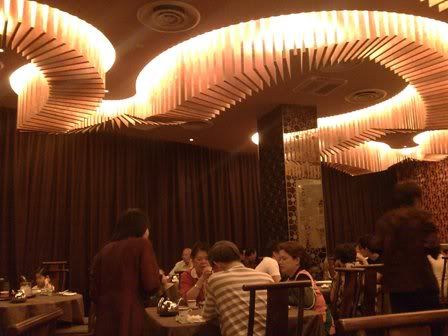 The restaurant is brightly lit with a soothing wood theme. Tables are spaced quite well apart to ensure maximum comfort.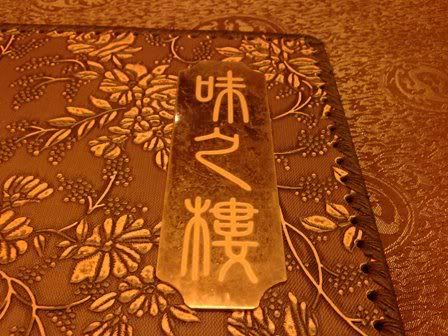 I like the menu of Taste Paradise. It is beautifully printed on special coated paper. Feels like reading a scroll from the past.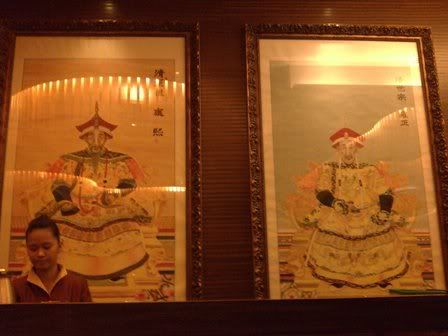 The former Emperors of China sit side by side in the main dining hall, with the 1st Emperor of China sitting in the biggest VIP room.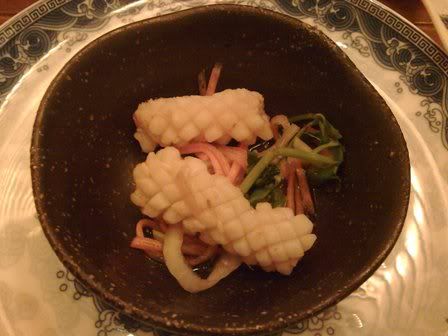 Our1st appetizer dish was this cuttlefish dish, whcih had hints of Thai elements in it. Nothing spectacular, just something to excite the taste bud.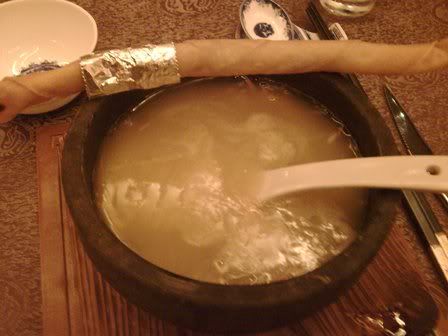 Taste Paradise is famous for its sharks fin soup in hot pot. The Hot Pot was boiling hot when served, and the quality of sharks fin is very good. However, the stock is not as tasty as what it should have been. Nonetheless, I enjoyed this soup a lot.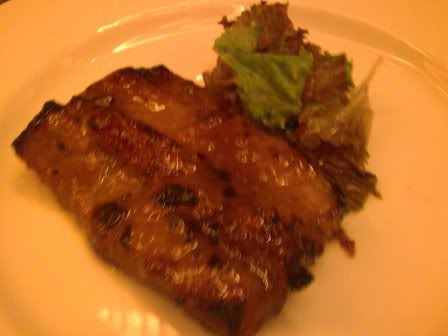 BBQ Pork Ribs with Plum sauce. I could taste hints of the plum taste, but the pork was quite fattening. However, it went well with white rice.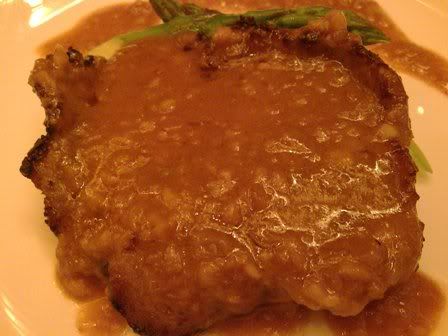 Pork chop cooked in 3 taste - I am not sure what the 3 taste are, but I could taste heavy use of garlic and onions. The pork chop is less fattening than the pork ribs, and it also taste great with white rice.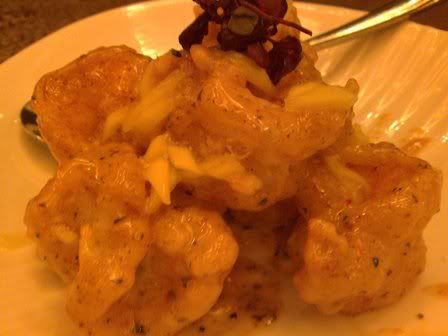 I was in charge of ordering this Crispy Prawns with Laksa leaves and Mango chutney. Personally, I thought this was quite good. There were hints of laksa leaves in the mango sauce. Prawns remain crispy. But as taste is subjective, some of you may not like this version.
Taste Paradise 味之樓
2 Orchard Turn
#04-07
ION Orchard