Had late night dinner at Crystal Jade Hong Kong Cafe @ Orchard Central.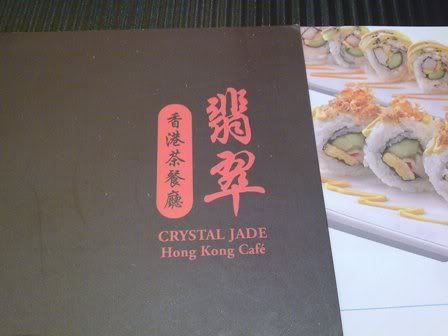 Crystal Jade is a popular Cantonese restaurant chain originating from Singapore, and now it has a variety of different restaurants under the Crystal Jade, with the Hong Kong Cafe being one of their latest addition.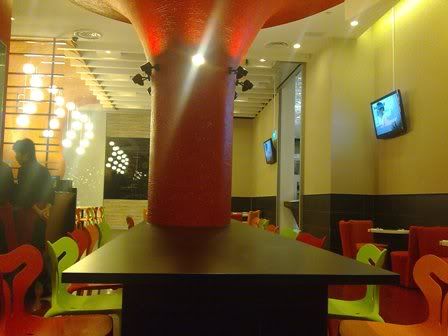 It doesn't look like a restaurant from the inside. More like a fast food restaurant.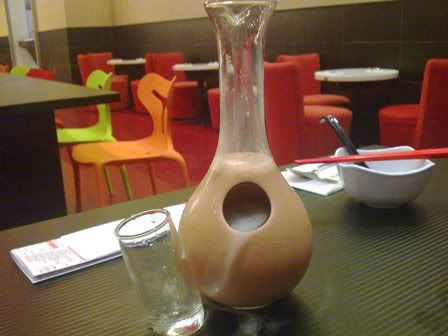 I was impressed by the presentation of their HK Milk Tea. Instead of adding ice which will dilute the drink, dry ice are added in the centre of the flask.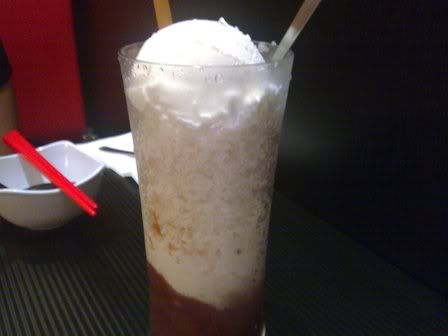 Red bean drink with vanilla ice-cream. One of the biggest glass I ever seen.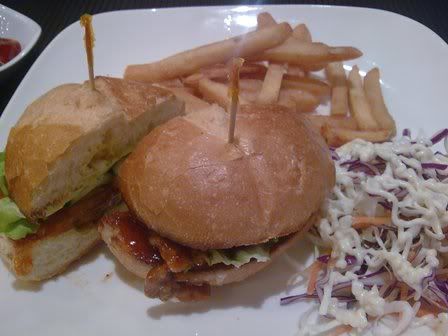 My macau pork chop burger. Find it quite normal. I think Crystal Jade Hong Kong Cafe still have to improve their food. None of the things I eat here is comparable to my favourite Kim Gary restaurant.
Crystal Jade Hong Kong Cafe
181 Orchard Road
#07-05 Orchard Central