Dinner at Szechuan Court. As the restaurant itself is fully booked on a weekend night, the waitress suggested sitting at the Szechuan Kitchen, but we still can order dishes from the main kitchen and get to enjoy the 50% Feed at Raffles offer.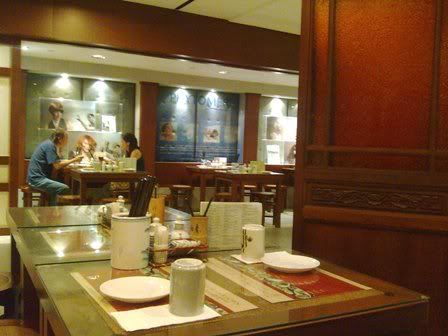 The sitting area of Szechuan Kitchen is less formal than the main restaurant, but the waiting staffs are still as good. Although some seats are along the corridor, but few people will actually walk across this area.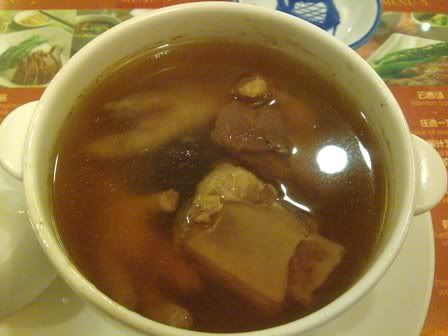 A nourishing lotus root + chicken feet + pork ribs soup. I find it quite good, and the ingredients in the soup are still edible.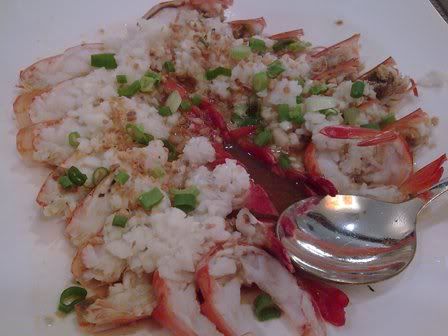 Poached prawns with minced garlic. Prawns are fresh, but I find they are too generous with the minced garlic, hence over-powering the freshness of the prawns.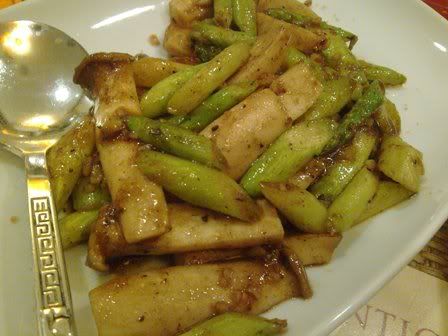 Stir Fried Mushrooms and Asparagus with Sha-Cha sauce. Sha-Cha sauce is similar to the taste of XO sauce, but uses less expensive ingredients as compared to XO sauce. Such stir fries with Sha-Cha sauce goes well with fluffy white rice. I enjoy the crunchy mushrooms and thought they are well cooked.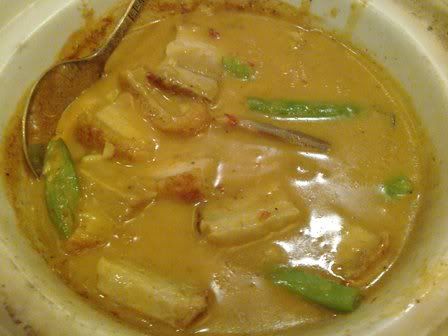 Claypot Curry with roast pork - This is the 1st time I tried such a dish. The curry is a mixture of our Singaporean curry fish head and Japanese curry. The roast pork is from their kitchen and includes slices of brinjal and lady's fingers. Again, another great dish to company white rice.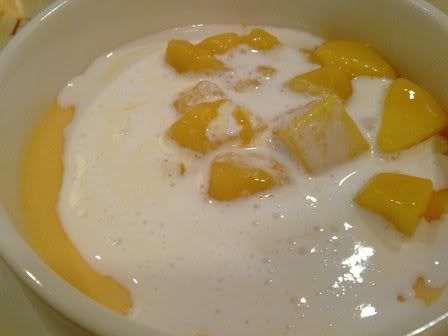 My dessert of Mango Pudding. Find it above average but not as good as those from Crystal Jade, but nonetheless a sweet ending to a good meal.
Szechuan Court
Swissotel The Stamford
Level 3