The Ajisen Ramen chain has opened a few branches of Fruit Paradise in Singapore, and I believe the Raffles City branch is the only one which shares a cafe together with Yoshiri Saporro Curry which is also brought into Singapore by Ajisen.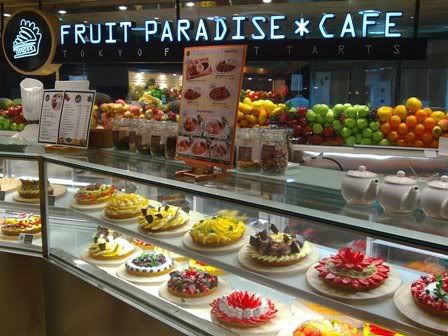 I love to look at the counter. Unknown to many, a lot of the tarts on display are mock displays. But they are as real as the real ones, that you don't know which is real or fake.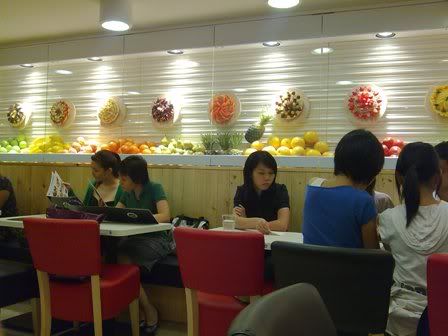 The interior of the cafe is cheerful looking, and beautiful fruit tarts decorate the walls.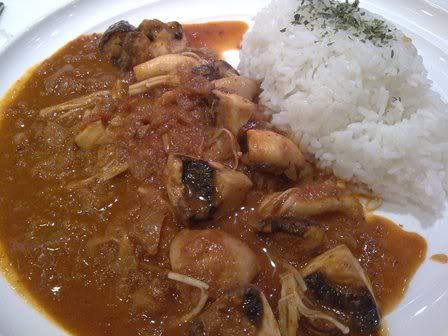 Mushroom curry with rice - The curry is different from your average Japanese curry because it taste more like Indian curry with lot's of spice, and is less sweet.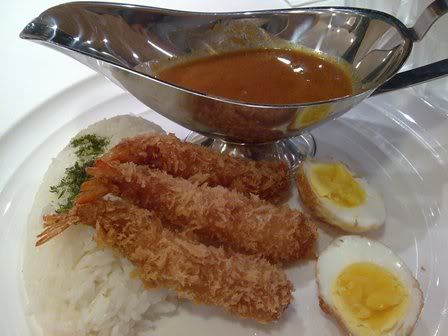 Same with the curry for the fried prawsn curry set. The fried prawns are fresh and crispy.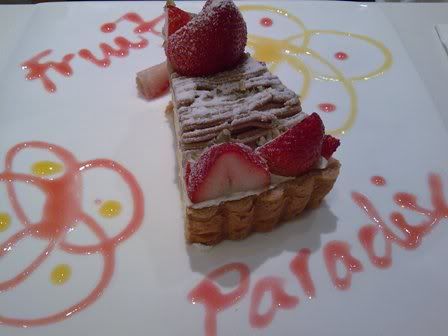 This is call the strawberry mont blanc tart and the grey swirls is made from chestnuts. The cream is very light and not too sweet.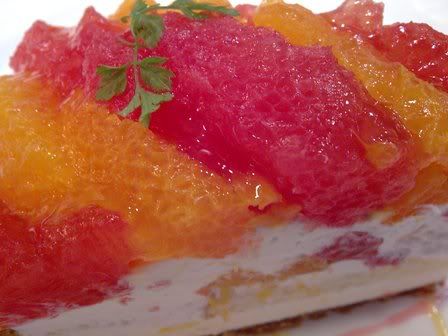 I like this grapefruit and orange tart. Fresh slices of the slightly sour fruit wedges with the sweet cream.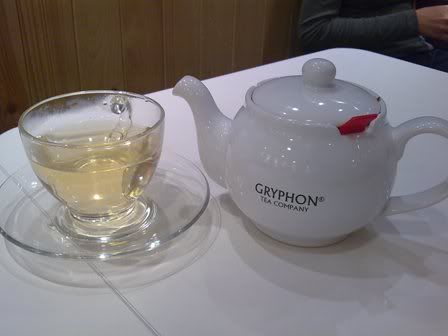 We also had this floral tea. But I feel that it was too little for 2 person.
Fruit Paradise Cafe
252 North Bridge Road
Basement 1
Raffles City Shopping Centre