Had dinner at Orchard Central's latest Chinese restaurant - Victoria Peak last Saturday night. This restaurant has been opened for only 10 days, and the decor inside is still very new.
According to the assistant manager, Victoria Peak Chinese Restaurant is the 1st ever overseas branch for the main branch located in Hong Kong. I do not know of any Victoria Peak restaurant in Hong Kong but I suppose it must be quite a large scale restaurant in HK to have the capital and expertise to open a branch overseas.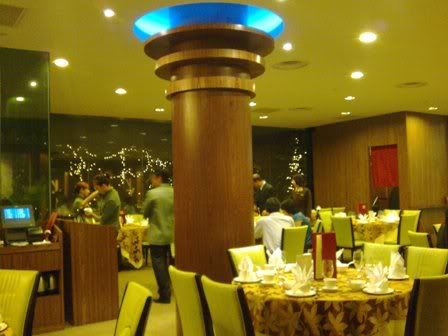 The interior looks like your average Chinese restaurant in olive green colour. We were ushered to the elevated "Cha-Chan-Ting" style of seats which had mini water features below the tables. I find this quite unique. The large transparent windows are suppose to allow diners to see the view of Orchard Road, but the reflection is too strong inside that you can't see much from the inside of the restaurant.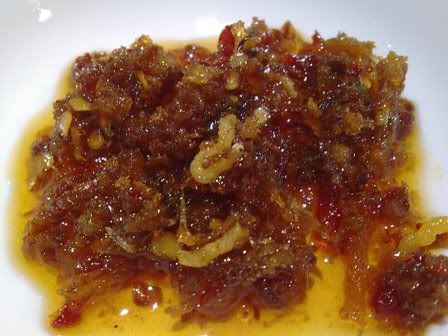 The waitress promptly brought out their homemade XO Sauce. It had crispy silver fish and was not too spicy. But a lack of more expensive ingredients like dried scallops.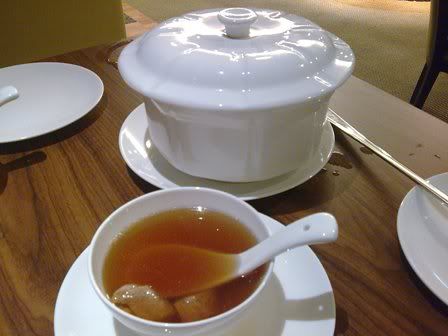 Our 1st order was Double Boiled Chicken Soup with Mushroom (S$32). It was good for 2 (about 2.5 bowls per person) with a generous amount of pork ribs and one whole chicken thigh and drumstick meat. The mushrooms used is quite unique too. But the soup did not had as much flavour as those from Tung Lok.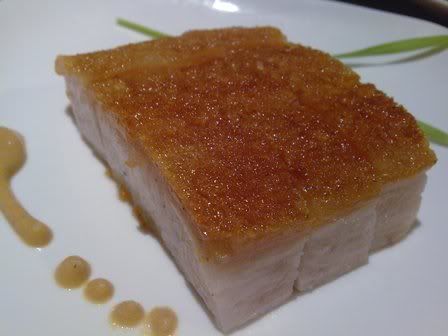 I like their Crispy Roast Pork (S$10). It was quite a small portion, but ever piece of the roast pork was juicy, not too fatty and the skin was crackling good.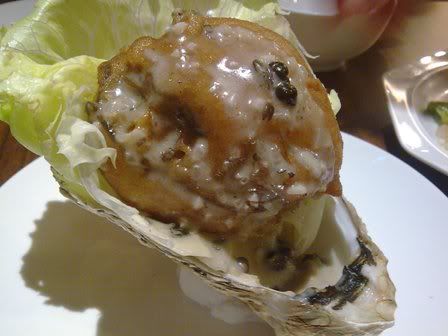 Ordered one serving of the Rock Oyster baked with White Wine and Green Peppers (S$12 per oyster) . Oyster meat was fresh and it was battered and fried till crispy. I would have preferred more of the creamy white wine sauce though.
Another unique dish was the Duck's tongue baked with Cognac and Pomelo (S$28). This is my first time eating duck tongue, and it was delicious! The duck tongue had absorbed much of the flavours. There was no "gamey" smell to it and the skin and flesh of the tongue was tender and had a nice crunch to it.
I regretted allowing the waitress to take away the stone hotpot without scooping out all the remaining stock because the creamy stock was delicious. The Stirfried Fish Fillet with Beer served in Hotpot (S$38) dish is just the correct dish to order on a raining cold Saturday night.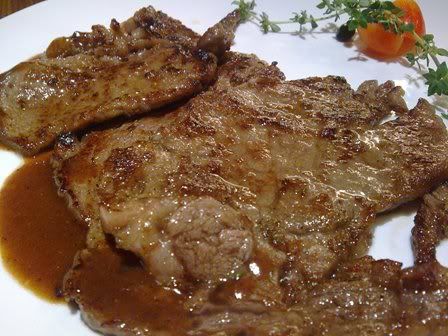 Our last main dish was the Panfried Angus Beef (S$32). The Angus beef used here is extremely tender and juicy. I love the oriental BBQ sauce they used to pan fry the Angus beef. All beef lovers should come here and try their Angus Beef.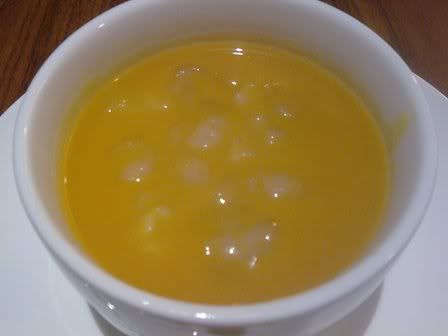 Dessert was Snow Fungus with Pumkin Puree (S$12) and...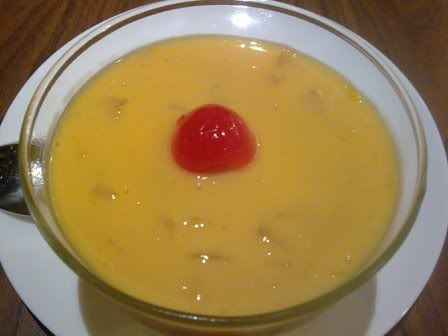 Mango Pudding (S$6). Was disappointed with the mango pudding as it wasn't as creamy as I had wanted. But the Pumpkin dessert was good and not too sweet.
Overall, a very good attempt by this new Chinese restaurant situated in a prime location. But a common complain by shoppers in Orchard Central is that their carpark is confusing and is quite badly designed.
Victoria Peak Chinese Restaurant
#11-01/02
Orchard Central
181 Orchard Road