We are back at Barracks Cafe yet again! Could not forget the Sliders and Truffle Fries.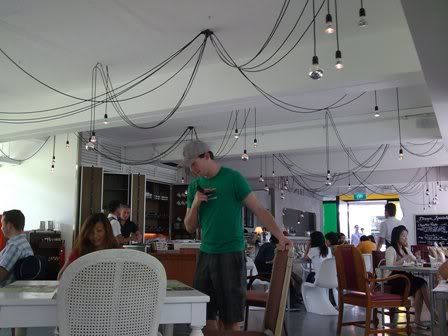 Barracks is almost full on weekend brunch period, but the place is big and there are always available table and seats to cater to all.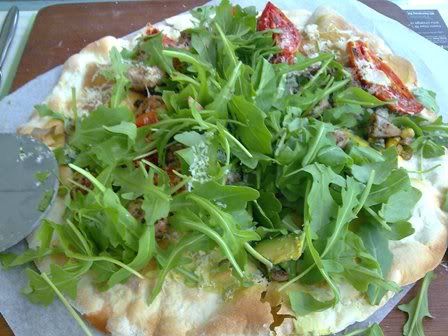 Ordered the Skinny Pizza Ahi Taki for the 1st time. Tuna blocks, pistachios, port-wine soaked raisins, avocado, herbed roasted tomatoes. And lot's of Arugula leaves.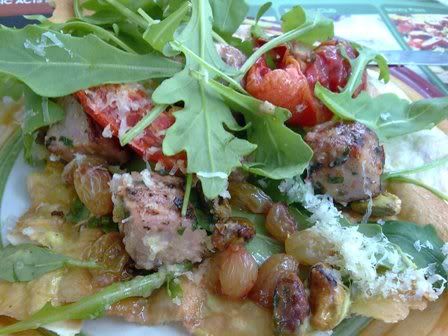 The pizza is good! Tuna is juicy, raisins is really juicy and sweet. The crust is thin and crispy, something like a crispy thin naan. Worth ordering!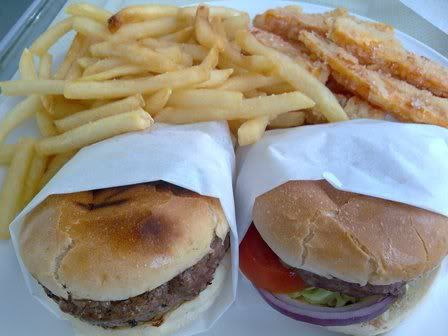 Another must order - American sliders with lettuce tomatoes, and upsized portion of the truffle fries and sweet potato fries. Yummy as usual, especially the fries.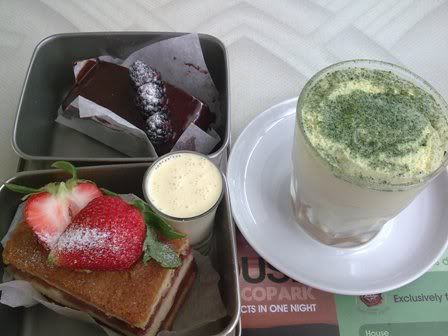 We ordered the dessert box trio, where we enjoyed 10% off all 3 desserts. Again, the best are the warm strawberry shortcake and the tofu green tea tiramisu. The chocolate cake was above average.
Website:
http://www.dempseyhouse.com/
Free Shuttle Bus:
http://www.dempseyhouse.com/pop-up/shuttleBus.html