Whenever people eat at St Regis, they will usually think of Les Saveurs and Yan Ting.
A hidden gem is located next to the hotel's pool, called LaBrezza. LaBrezza serves Mediterranean food in style. The restaurant is quite small, and is packed during weekend lunch time.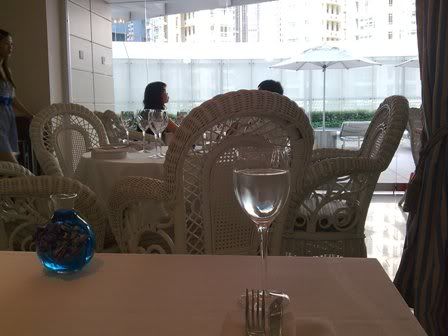 The interiors has 2 primary colours - white and blue. Especially calming during the day.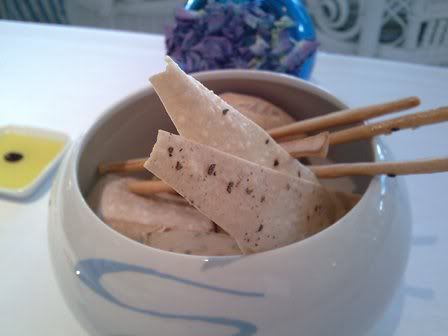 A bread bowl with olive oil dip is served. Lot's of different bread.
Mushroom Soup - grilled Portobello mushroom velouté, croutons, fresh herbs and truffle oil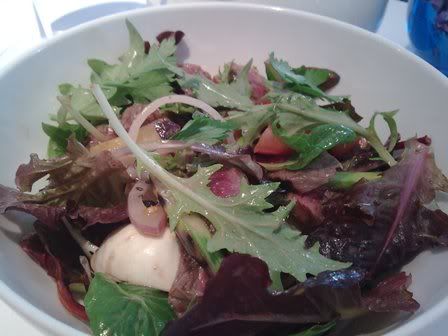 Salad with beef steak - was very surprised to see that lot's of sliced steak were served inside the salad. Very generous with the amount of beef in the salad.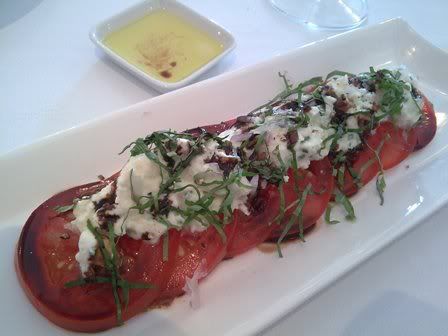 Tomato with basil and mozerella cheese - Unlike other places, the tomatoes here tasted very sweet and goes well with the cheese.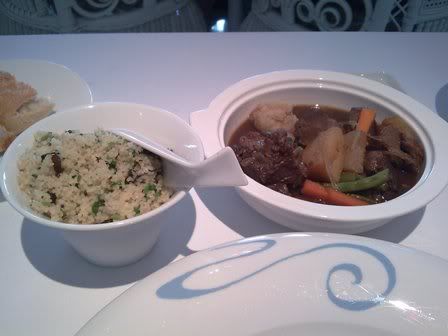 Lamb Stew with couscous - Couscous was well cooked and fluffy, but the star was the stew where the lamb meat was stewed till tender and fragrant.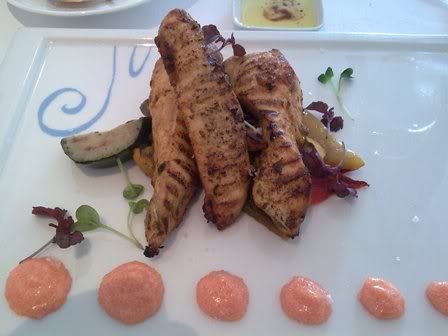 Grilled chicken stripes with grilled vegetables and cod roe sauce - the chicken had this tandoori taste to it, and the vegetables were grilled to perfection. I also enjoyed the roe too.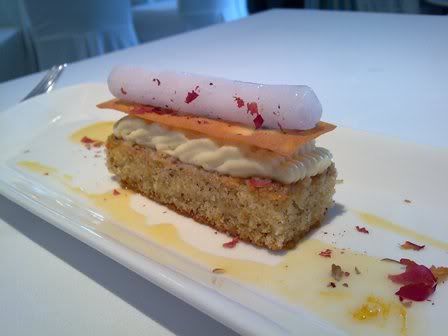 Desserts was good, but not exceptionally good. The flowers added a nice fragrance and taste to the dessert, giving it a "summer" taste.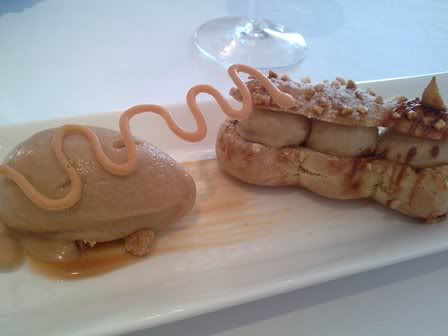 Overall, this is a great place to have lunch during the weekends. I find the set lunch quite worth it, and holders of the Astor card will enjoy 50% on the set lunch.
LaBrezza
29 Tanglin Road
Singapore 247911
Tel: 6506 6866