Din Tai Fung has been in Singapore for quite a few years, ever since BreadTalk group brought over the Singapore franchise from the original Taiwan operators.
Famous for its Steam pork dumplings (Xiao Long Bao), it was voted one of the world's top 10 restaurant in the 1993 edition of New York Times.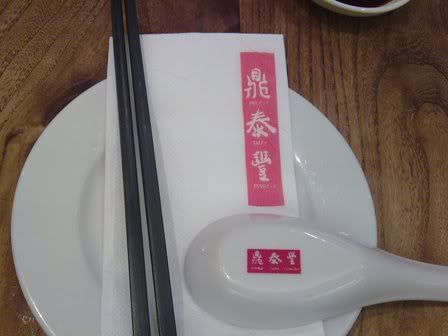 Even though I have heard complaints about how standards have dropped, but I still like their food, especially their golden fried rice with a big piece of pork chop, and the braised beef noodles soup.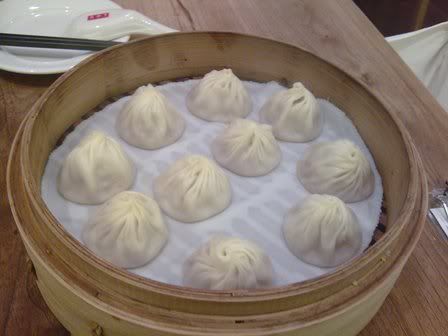 Their Xiao Long Bao is a must order. I like how each dumpling carry a spoonful of soup inside the thin flour skin. Although the juice did not burst out, but at least there is sufficient juice inside to qualify as a good Xiao Long Bao.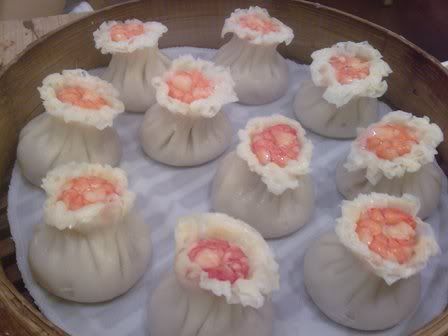 Shrimp and Pork dumplings, otherwise known as Shao Mai. Didn't really like this.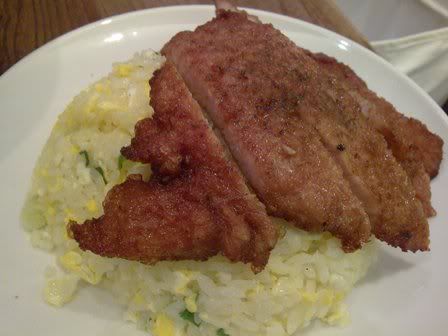 Fried rice with pork chop - Pork chop is crispy and fragrant, but the star is the fluffy fried rice using Taiwanese pearl grains and each rice is coated with golden egg yolk. Rice is very fragrant as it is stir fried with green spring onions. Simple but delicious.
Din Tai Fung
290 Orchard Road
#B1-03 The Paragon
Tel: 6836 8336