Cafe Garb with 4 cafes in Tokyo and Osaka, recently opened its 1st cafe in Singapore.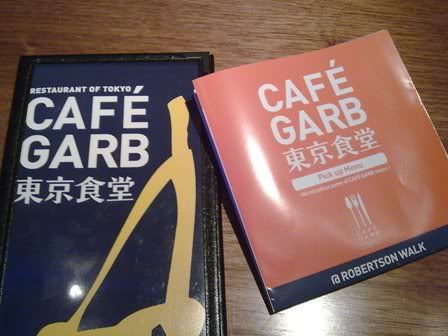 The restaurant serves Japanese dishes inspired by French, Italian and Spanish cuisines. So it is more or less a "fusion" cafe.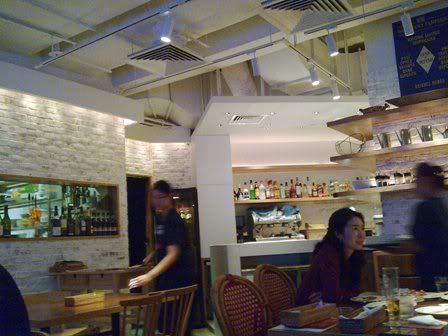 We were there on a Saturday night, and there were quite a few Japanese diners having their dinner there. I suppose they must have eaten in this cafe when in Tokyo or Osaka.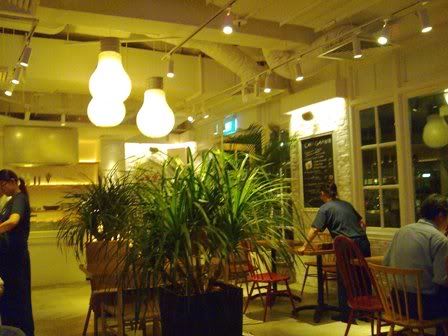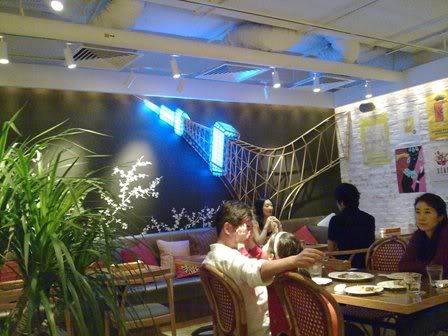 Decor is pretty relaxed. The centrepiece of the restaurant is this Eiffle Tower which will change colour. As this is our 1st time at the cafe, we ordered some of the cafe's most popular items.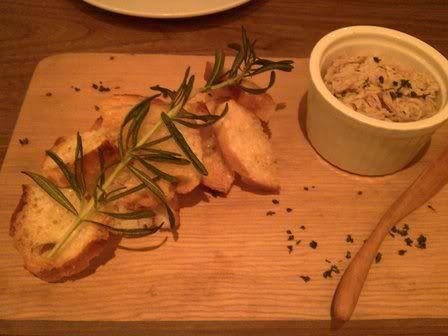 Pork Rillettes ($8). I enjoy the Pork Rillettes, can taste real pork inside and is not too salty. Pity the bread served is not warm.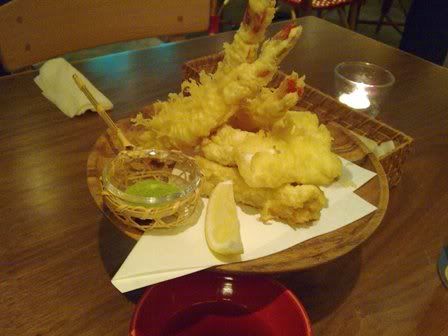 Assorted Tempura ($22) - Big failure. The tempura is not crispy nor hot. Good tempura should be served pipping hot out from the deep fryer.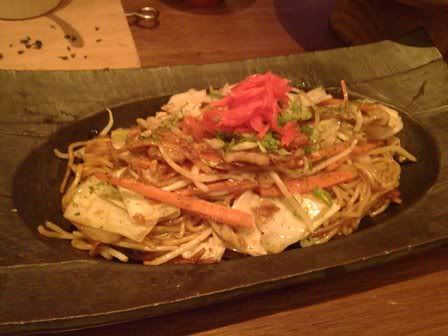 Yakisoba Japanese Fried Noodles ($13). Taste is good, but find the serving pretty small. It is loaded with too much ingredients but too little noodles.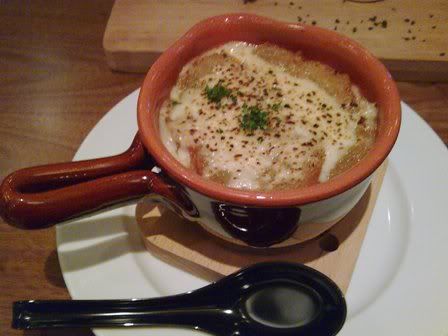 French Onion Soup. I guess for people who likes the original salty and rich French Onion Soup, this would be the ideal version. But it is a bit too heavy for me.
Pasta "MENTAIKO" ($18). This Japanese pasta is quite well done. Pasta is al-dente, cream sauce is not too heavy. One of the better Japanese Italian dish.
I think that standards should have improved by now as we visited the cafe a few days after opening. So do give it a try and let me know if standards have improved.
Cafe Garb
11 Unity Street
#01-01 Robertson Walk
Tel: 68360751
http://www.cafe-garb.sg