Had lunch + high tea buffet at Mezza 9 which is located at Grand Hyatt Singapore on a Saturday.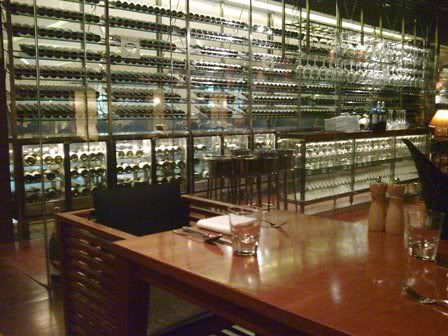 The restaurant is decorated with rows and rows of glass wine cabinets, making the restaurant open and bright.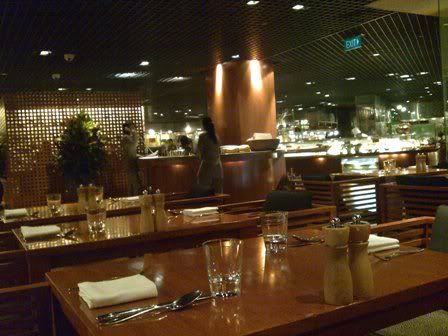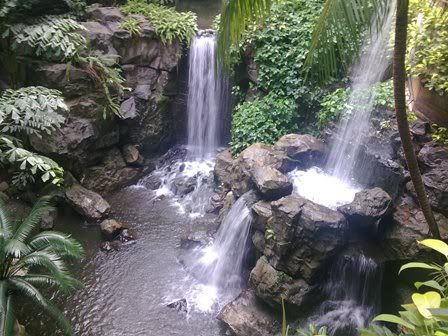 Unknown to quite a few, there is a hidden waterfall inside the hotel, which is not very visible from the lobby.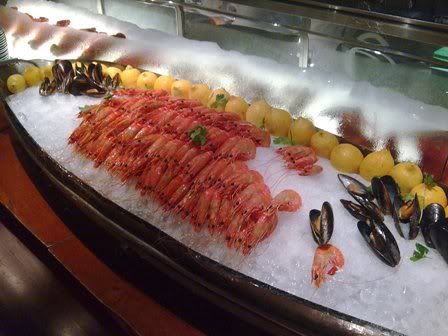 The mandatory chilled seafood on a bed of crushed ice. The prawns and mussels are fresh, but only medium size.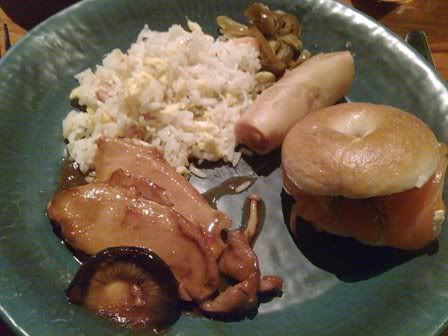 Variety of the lunch + tea is very limited, in fact one of the smallest I have ever seen. Some are hits while others are misses. Had some warm and cold food such as fried rice, smoked salmon bagel, popiah, szechuan chicken.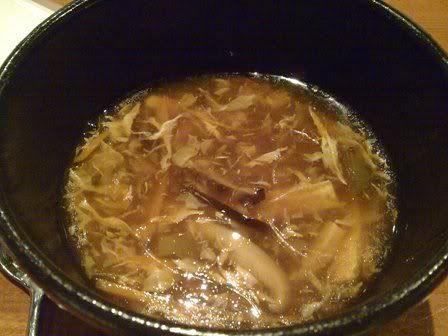 Choice of 2 soups - 1 western and 1 oriental. Had the Szechuan sweet and sour soup.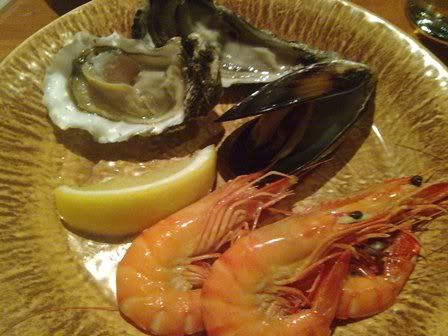 There is also freshly shucked oysters.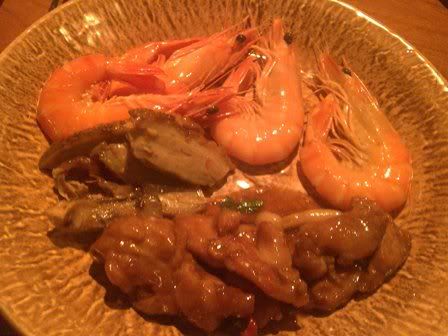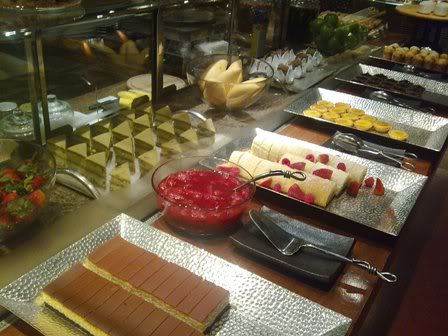 Their dessert station is pretty limited too. Home made ice-cream is available together with freshly baked cakes and pastries.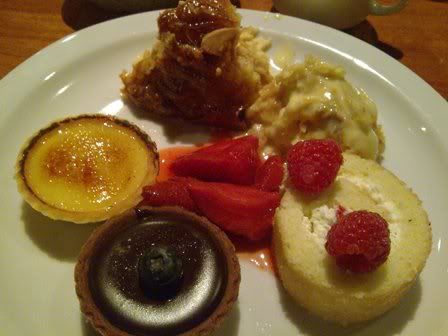 The lemon tart and bread + butter pudding are quite good.
Personal favourte are the cinnamon ice-cream and green apple gelato.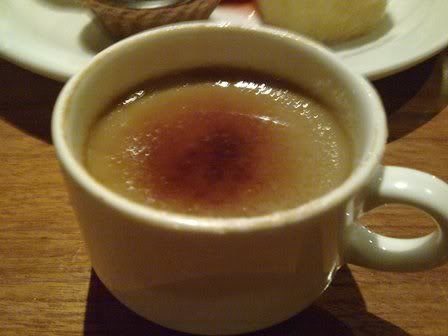 Ended the buffet with Creme Brulee.
Overall, find the buffet quite disappointing with limited choices. Would recommend other lunch + tea buffets such as Ritz Carlton High Tea, Mandarin Oriental or Regent Hotel high tea.
Mezza 9
Grand Hyatt Singapore,
10 Scotts Road,
Tel: 6732 1234