Back at Julien Bompard again for the weekend brunch. The food is great, service is good, and best of all not crowded at all.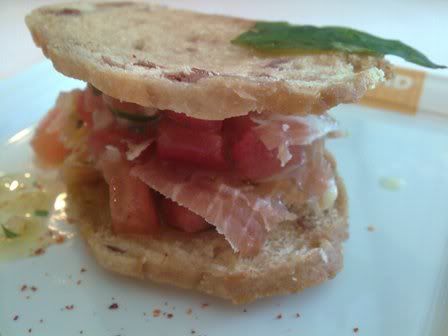 Amuse Bouche - Specially made by the chef for us.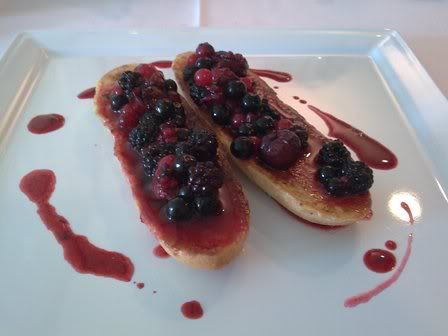 "Pain Perdu" French Bread dip in egg and pan seared with mixed berries - the berries are a bit sour, nevertheless the French bread is hearty.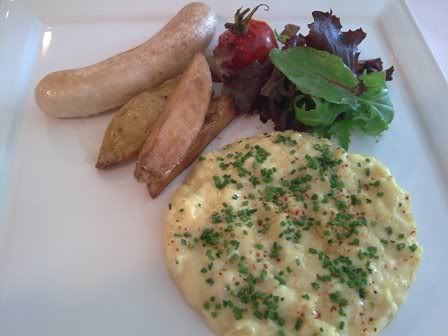 Omelette with cheese, served with chicken sausage, grilled tomatoes, potato wedge and salad leaves - Omelette is creamy and the cheese adds flavour to the dish,
Seafood Bisque - truffle oil is added into the soup. Thick, flavourful and full of seafood goodness.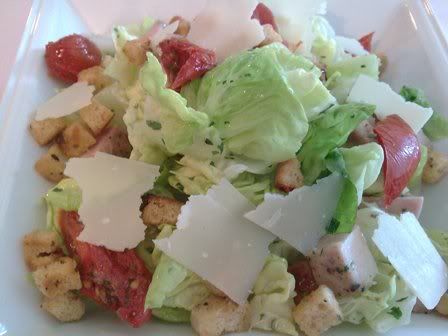 Traditional Caesar Salad with chicken breast & Parmesan cheese - one of the best version of Caesar salad served in Singapore. Chicken breast is juicy and tender, vegetables are crisp and fresh, and the roasted tomatoes add zing to the salad.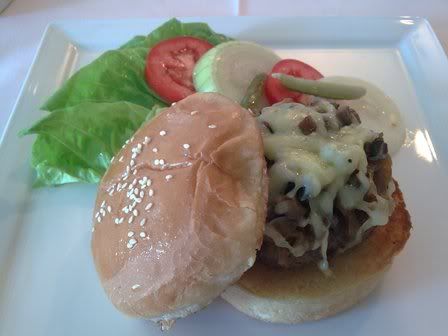 Beef burger with onion, cheese and sesame bun - Not one of their best main course. Prefer the one at Barracks.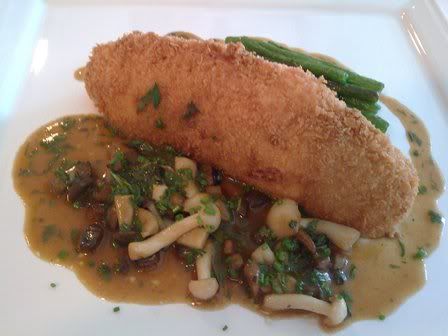 "Cordon Bleu" Roast chicken breast with fresh herbs - Find the chicken breast a bit dry.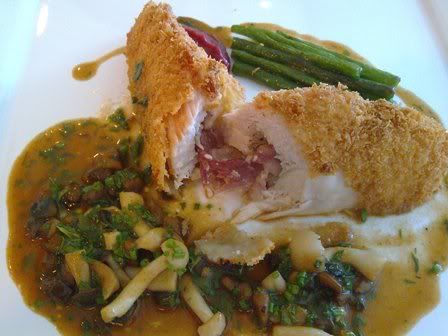 Cheese and bacon is rolled within the chicken breast, which is suppose to add juice and flavour to the chicken breast. Would prefer if the breast is juicier.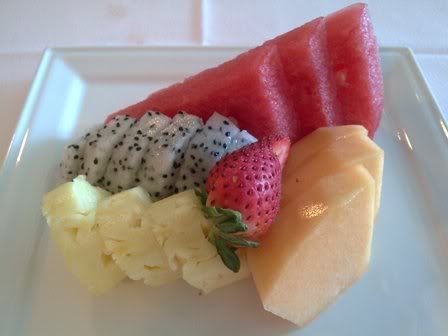 Seasonal fruit platter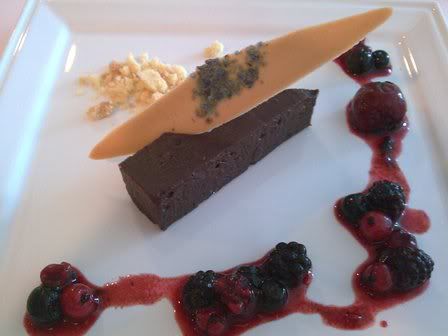 Valrhona chocolate fondant with coulis - Valrhona chocolates are one of the best chocolate in the world using the best quality ingredients.
Julien Bompard

2 Finlayson Green,
2nd Level Ascott Raffles Place,
Singapore 049247
TEL: 6509 0908