Ootoya is a Japanese chain of restaurant serving Japanese home cooked meals, and this restaurant which started out in 1958 in Japan now has many overseas branches in Thailand, Taiwan, Hong Kong, Indonesia and finally Singapore.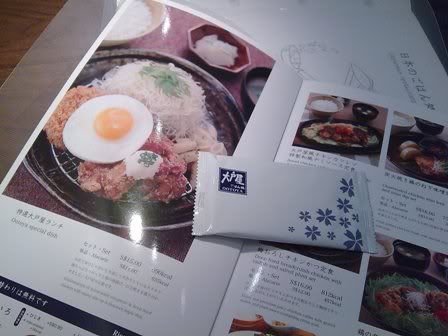 The interior of the restaurant is pretty homely. Menu is beautiful and each dish is accompanied with a photo of how the dish looks like.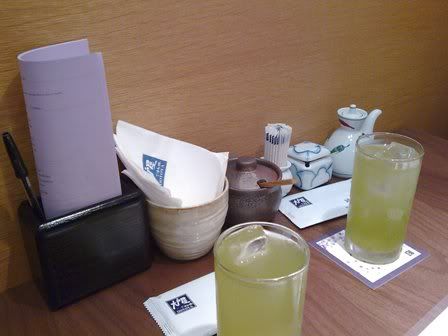 Cold green tea was served, and I like the little condiments provided.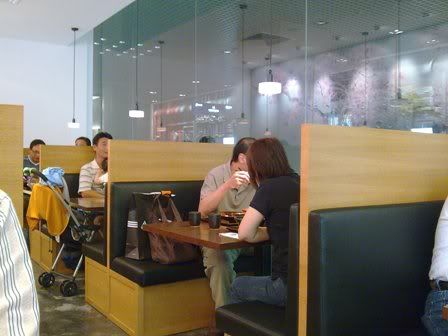 The packed seats resemble that of the traditional Japanese family restaurant. But sufficient privacy is still provided for each table.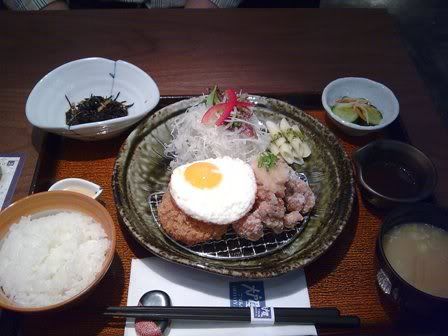 This is the Ootoya Special Dish, served with soup, rice and this special black colour seaweed appetizer which I enjoyed a lot. There are a few varities of rice to choose from too, such as seaweed rice.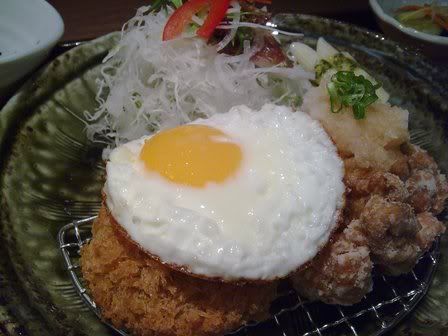 Mains come with sunny side egg, chicken kariage and a potato corquette. Ootoya is quite famous for their crispy chicken kariage, which is very crispy and juicy.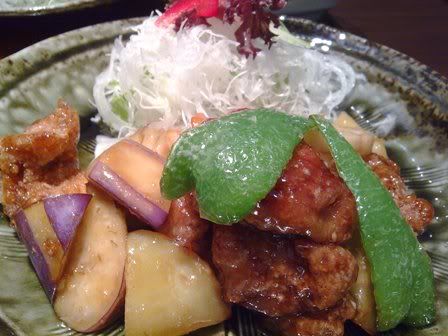 This is chicken kariage served with vinega sweet and sour sauce and assorted Japanese. The brinjal goes very well with the sweet sour vinegar sauce. Very appetizing.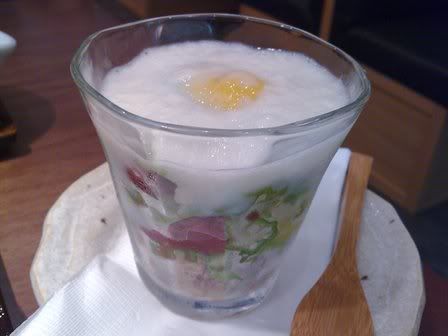 I didn't like this Natto cold appetizer, which had Natto beans, tune sashimi, half boiled egg and white radish. The whole dish is too slimey and cold, which I believe many Singaporeans won't be used to such taste and texture.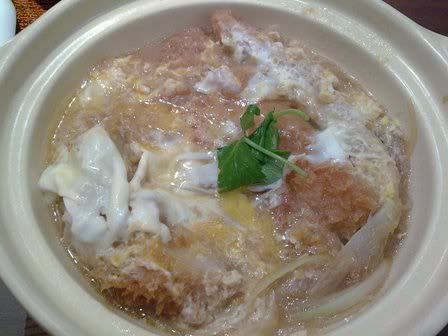 Claypot Pork cutlet with egg and onions. The taste is good. Unfortunately, the food is not warm enough. Wish that the claypot was actually boiling hot when served.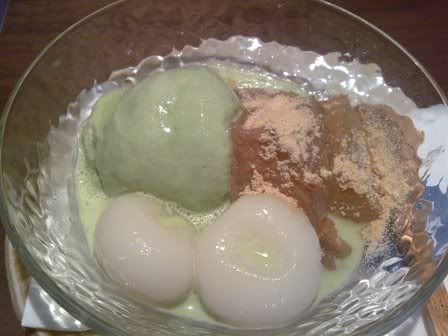 Dessert was green tea ice cream mochi, and creme brulee with fruits. Good but not outstanding.
Overall, find the food here tasty, and definitely has this home cooked feeling and taste to it. Price is also quite affordable.
Ootoya
181 Orchard Road, #08-12
Orchard Central, Singapore 238896
Tel: 6884 8901