I love eating at Brussels Sprouts. Nice ambience, very friendly waiters and waitresses, great food and good pricing.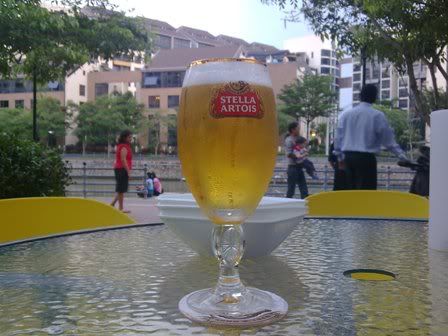 Been hooked on the light taste of Stella Artois beer. Coming from the tap, the beer is refreshing light, ideal after a sweltering day.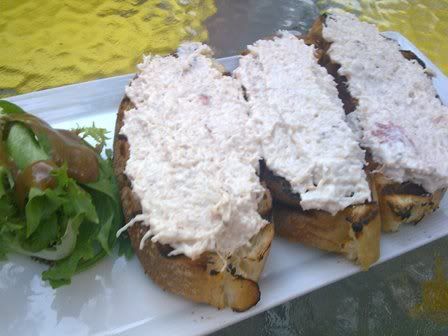 King Crab salad on toast. It's real crab meat, on crispy toast. pity that only 3 pieces were given. (S$9.50)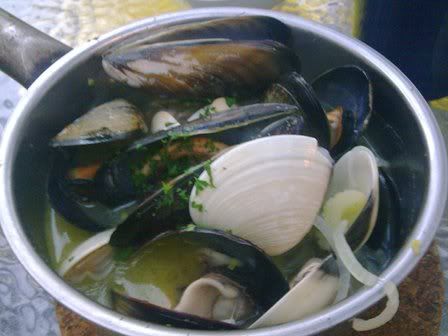 Starter size Vin Blanc mussels + clams (white wine, butter, celery, onion, parsley) at S$18.50. The white wine sauce was tasty, and brought out the sweetness of the fresh mussels and clams. Highly recommended.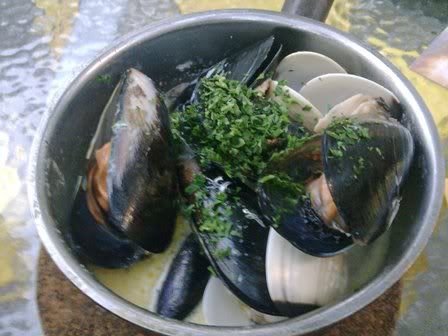 So far, I never had any bad clams or mussels from Brussels Sprouts. Everything is freshly cooked.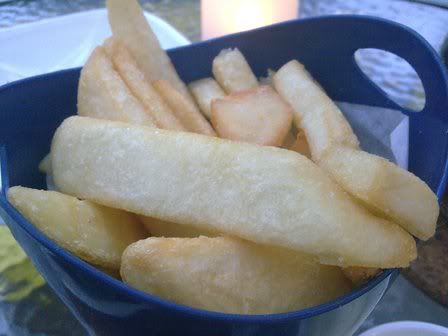 And the fries. It's free flow! The fries are not those commercial fries, but are hand cut and fried till crispy. Very addictive with chilli sauce. Load them up!
I would recommend this place for friends gathering. It gets pretty noisy and rowdy as the sky turns dark. And if you need an air con seat, do remember to make reservations.
BRUSSELS SPROUTS

80 Mohamed Sultan Road #01-12
The Pier@Robertson
Tel: 68874344