Whenever I want to have good'o American burgers and sandwiches in the city, I would think of Seah Street Deli.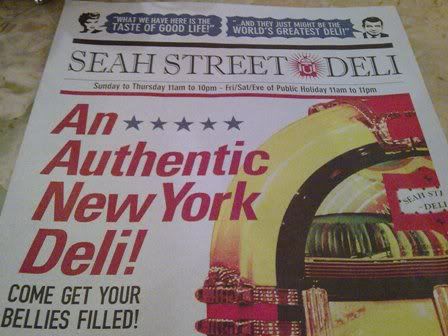 Situated in Raffles Hotel, it is located on the first floor of the hotel, facing Seah Street.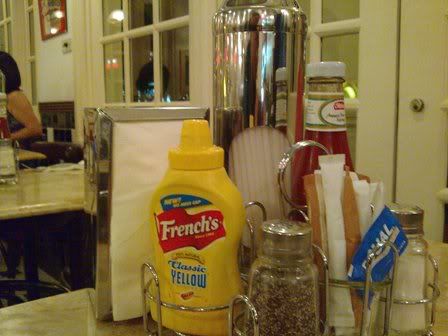 American condiments occupy each table, with french mustards for hot dogs, Heinz ketchup and chilli sauce for the fries. Even the straw dispenser looks like what you would find in the US.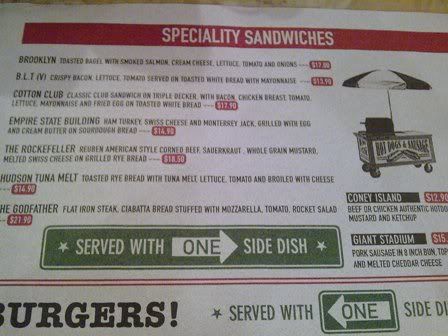 They serve quite a variety of sandwiches. Ordered the Cotton Club sandwich with a side of onion rings.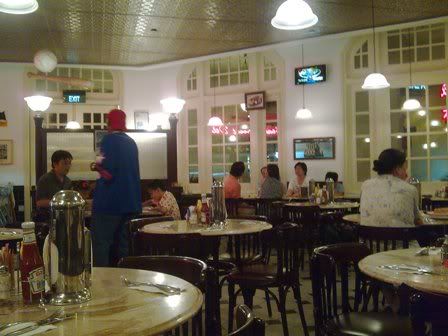 The waiters are dressed in this ridiculous baseball attire with cap. Find it a bit amusing they have to dress like this. I don't think waiting staffs in the US are dressed like this.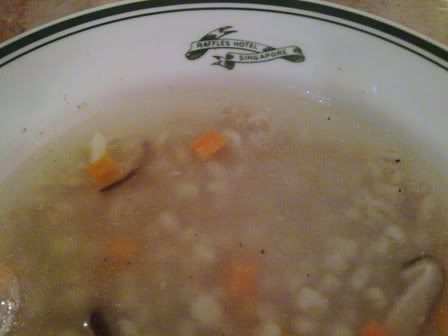 This is the barley soup. Bad choice as the soup is virtually tasteless, and the addition of barley is weird.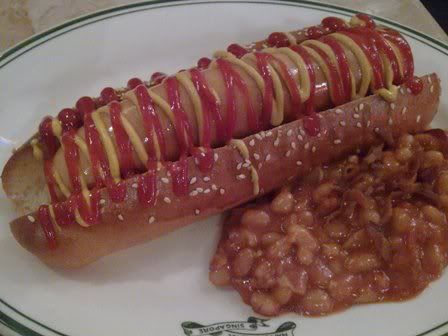 Coney Island served with BBQ baked beans. Quite a mouthful as the hotdog is pretty big.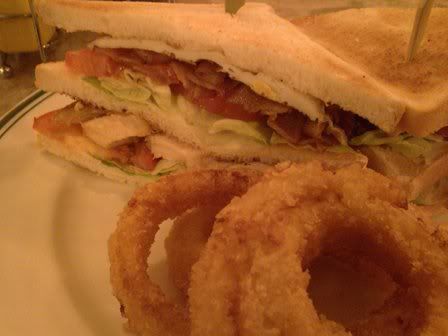 I like my Cotton Club which comes with bacon, chicken breast, tomato, lettuce, mayo and fried egg on tasted bun. The onion rings are juicy and crispy too.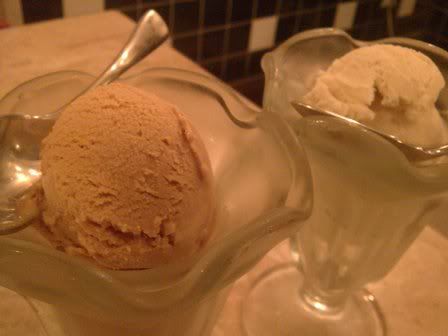 Finally ended the meal with creamy ice-cream from Raffles Creamery. The ice-cream are as good as premiere brands of ice-cream.
Seah Street Deli
1 Beach Road
Raffles Hotel
Tel: 6412 1110