Brotzeit is a familiar German restaurant and pub chain in Singapore. But not many knows that it is opened by the Garibaldi Group which owns the famous Gunther's restaurant.
Brotzeit's latest branch is located at the newly opened Discovery Walk at Level 1 of 313 @ Somerset. The Discovery Walk is also home to a few restaurants too.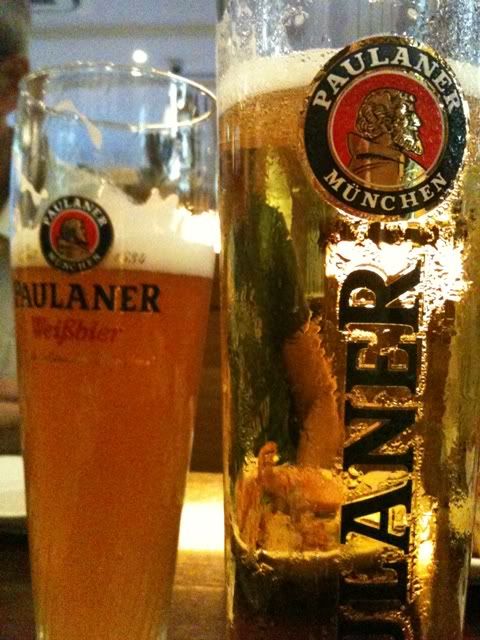 Most diners opting for a beer will go for the Original Munchner Lager - Paulaner, the best selling Munich Lager in the world. Clean, hoppy nose with a clear golden colour. It is a favourite among locals as it is refreshing and has a crisp light taste.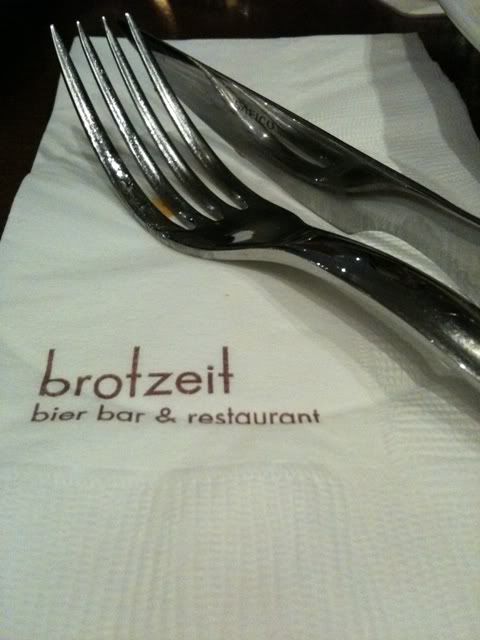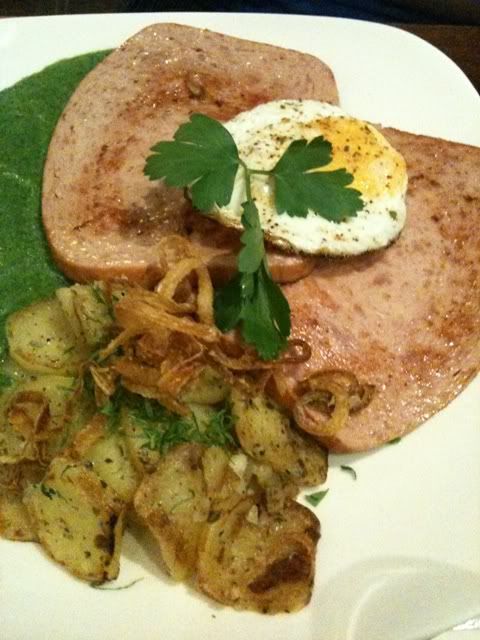 What looks like 2 pieces of luncheon meat with egg is actually a German dish called Leberkase (S$24.50) - Grilled pork meat loaf topped with sunny egg side up alongside roasted potatoes and creamed spinich. The meat loaf is nothing like luncheon meat. And the best way to eat it is to dip part of the meat loaf in the egg yolk. The simple side dish of roast potatoes were quite skillfully done.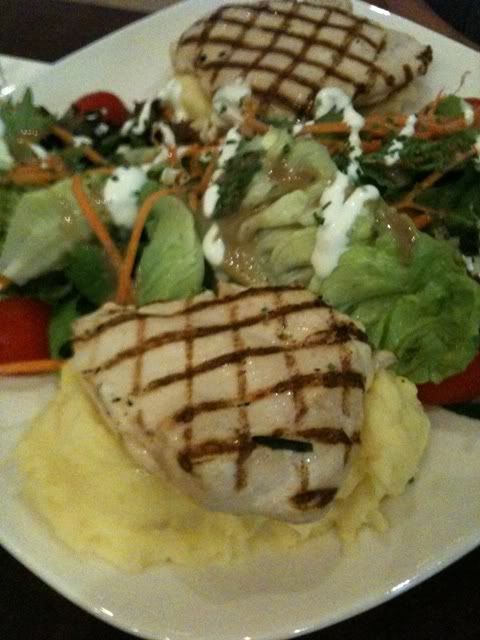 Naturschnitzel vom Huhn (S$20.50) - Grilled US chicken breast on mashed potatoes served alongside a mixed salad tossed in sour cream and balsamic vinaigrette. Now many people I know avoid chicken breast meat here in Singapore. But Brotzeit does a great version of the breast meat. Still tender, moist and flavourful, it was served in a creamy potato mixture (I believe mixed with cream) and a healthy serving of fresh salad. Something for the health conscious to chew on here at Brotzeit.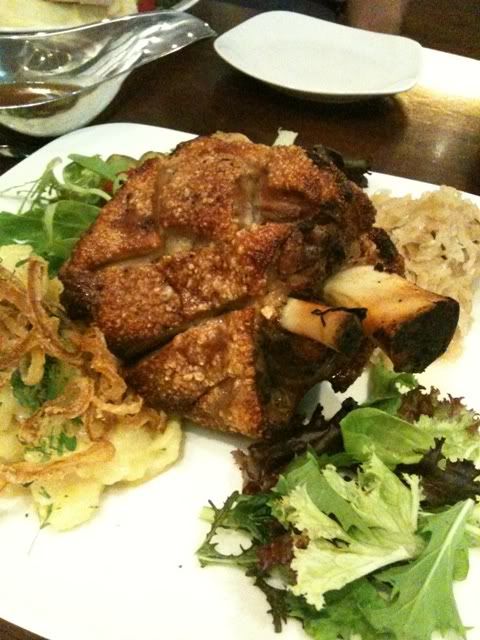 No trip to any German pub and restaurant is complete without ordering the world famous Roasted pork knuckle served with Sauerkraut (S$36.00) . So far most of the German restaurants here served good quality pork knuckle. And Brotzeit did not disappoint too. The meat was juicy and tender, while the skin was very crispy. Thanks to the roasting technique, much of the fats have already been drained off during the basting process. Sauerkraut is undisputably the best side to go with the crispy pork knuckle. Portions here are big, so ladies should try to share this dish.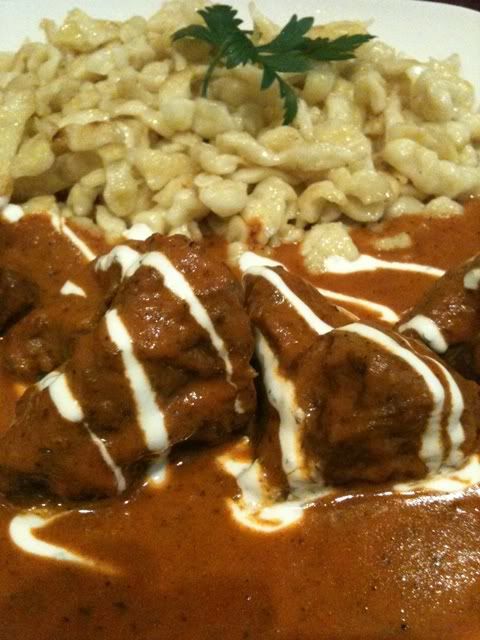 Kalbsrahmgulasch (S$26.50) - Traditional braised veal shank "Goulash" in paprika sauce with buttered spatzle. Brotzeit has mastered the technique of braising well. The meat was very tender. Plus a bed of buttered spatzle waiting to be drizzled with the tangy spicy paprika sauce.
Brotzeit German Bier Bar & Restaurant
Discovery Walk
313@Somerset
313 Orchard Road
#01-27