Due to my course of work, this is my 3rd (or 4th) time visiting Waffletown.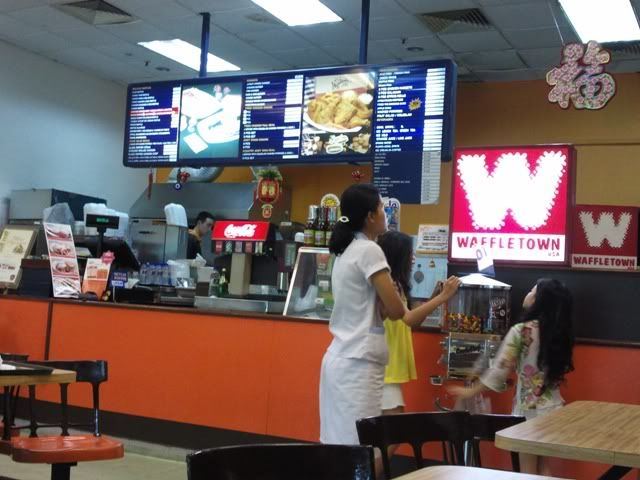 According to media reports, Waffletown was introduced into the secret country of North Korea earlier last year by the owners of the Singapore franchise holder of Waffletown. Apparently, many North Koreans love the fried chicken, burgers and waffles from Waffletown. So much so that a 2nd outlet will be opened this year there in North Korea.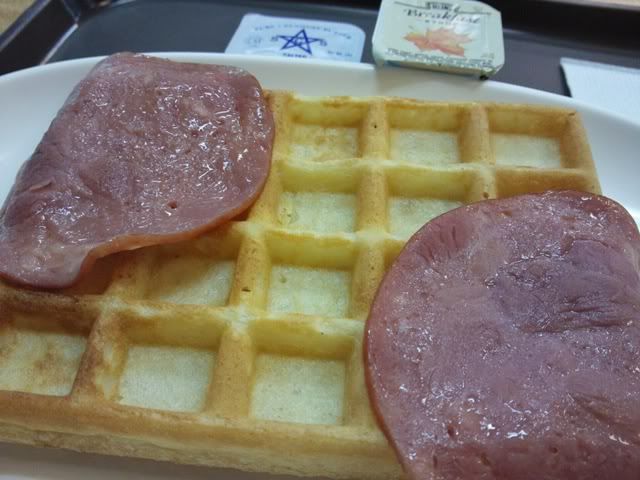 Wanted to have something savoury, so ordered the ham and waffles set. Each set came with a serving of butter and syrup. The ham was nothing to shout about, but I like the waffles. The waffles were crispy on the outside and soft inside.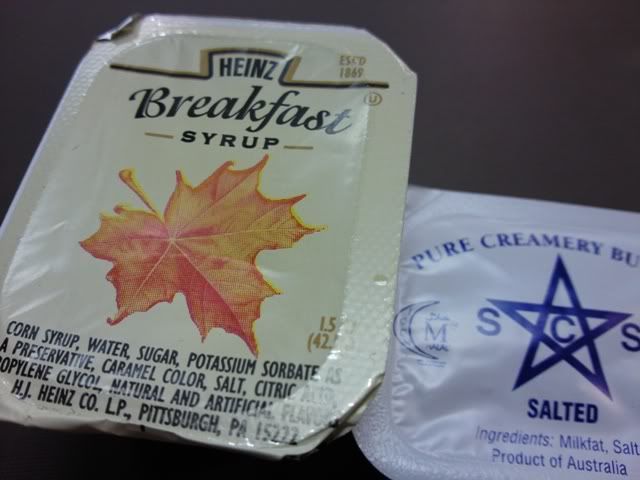 Pity that they did not serve it with real maple syrup. But this sugar syrup and SCS butter was good enough for me. Was told last time they used REAL maple syrup and lurpak butter. Guess the economic crisis have resulted in the removal of maple syrup to a more economical breakfast syrup.
Saw quite a few people having their fried chicken. I remembered having their fried chicken a few years back, and wasn't impressed by the quality. Not sure if they are now using a special North Korean recipe for their chickens. hehehe
Waffletown
271 Bukit Timah Road
#01-02
Balmoral Plaza