I remembered I first went to Noble House at UIC Building along Shenton Way back in the early 90s when I attended a wedding dinner.
My impression of the place, which I believe is the same for many others, is that the interior looks like a themed restaurant with the colourful facades of shophouses acting as walls in the restaurant.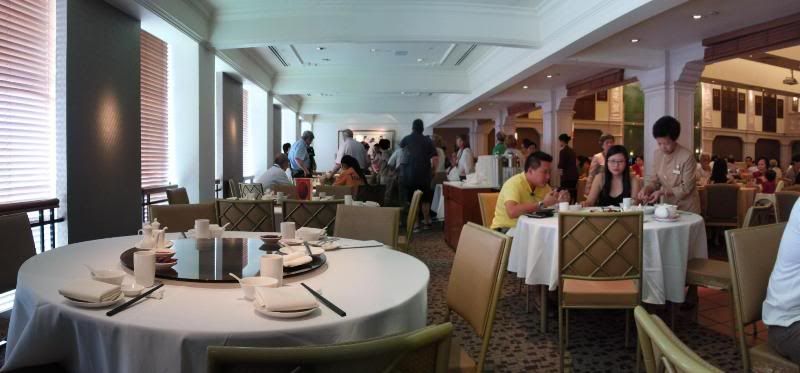 The restaurant underwent a minor renovation not too long ago, but the colourful shophouses wall remains. And if my memory serves me well, another Tung Lok restaurant in East Coast (think Paramount) also has similar designs.
Nowadays on weekend afternoons (which are usually very empty), you will see foreigners (especially from US or Europe) having their lunches here which is part of their package tour to Asia.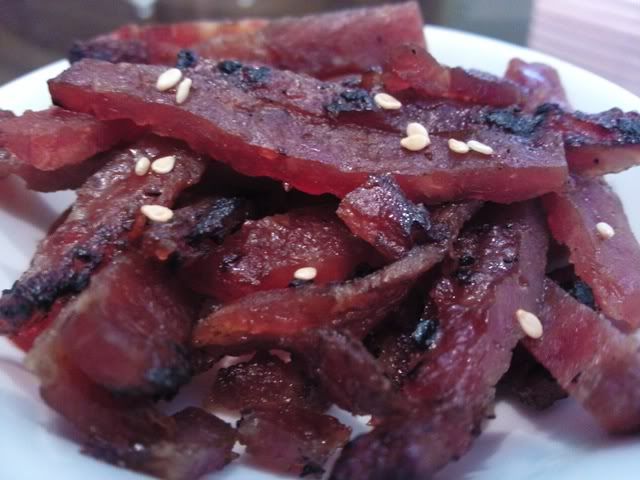 It's the Chinese New Year season still. And sliced Bak Kwa was served as appetizer. A mixture of spicy and original Bak Kwa.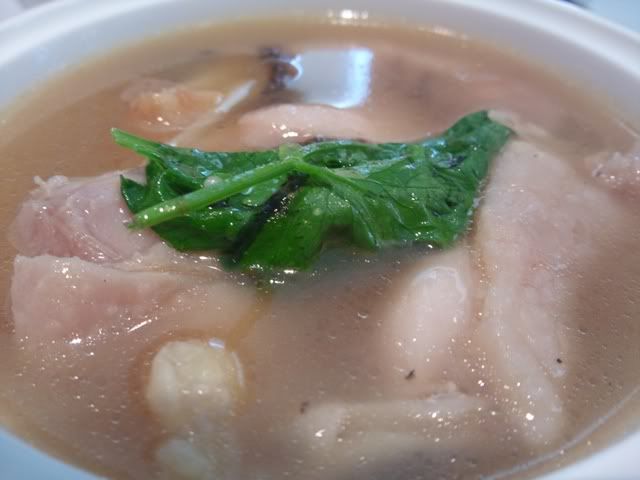 I really like this Yellow Wine Chicken Soup with Ginger . Unlike the version at Shin Ye Taiwan restaurant where the taste is skewed more to the bitterness of the yellow wine, the version here still retains the strong taste of the Yellow Wine, but in a less bitter manner. The chicken has already been deboned and only thigh meat are selected to be added again into the soup after processing the chicken. And lot's of sliced ginger inside too.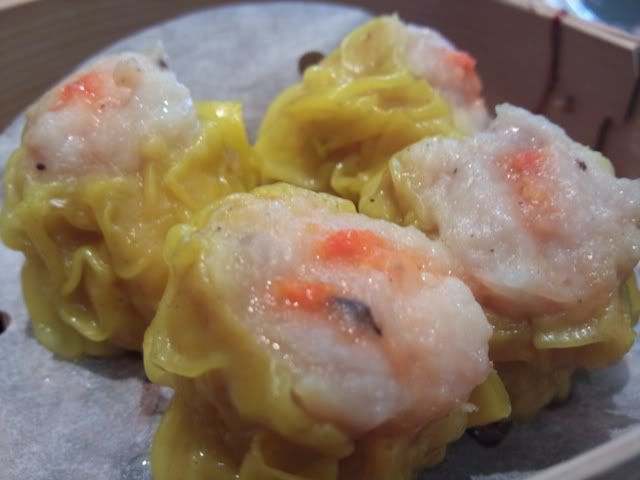 Ordered an assortment of Dim Sum. Siew Mai (S$4.80 for 4) was my favourite. The prawns and pork were flavourful and crunchy.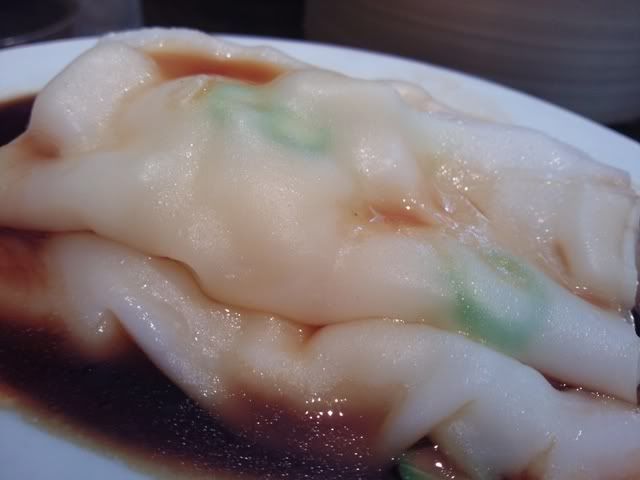 The Chee Cheong Fun with Scallops and Asparagus (3 for S$5.50) was a little let down as in the scallops were far and few. And the scallops did not taste sweet.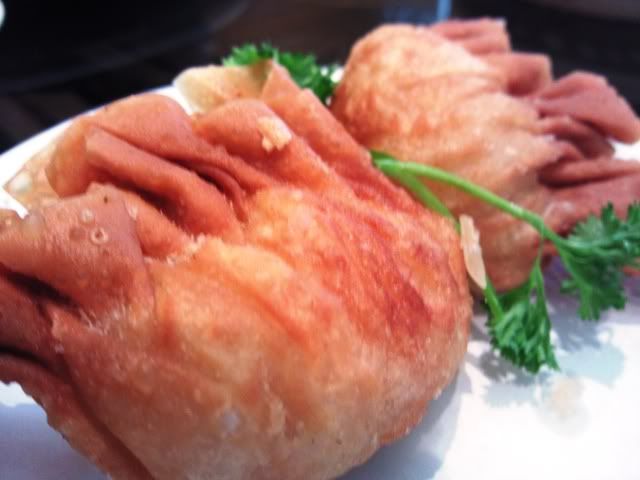 On the other hand, the Crispy Prawns Dumplings (3 for S$4.80) were good. Especially with the mayo.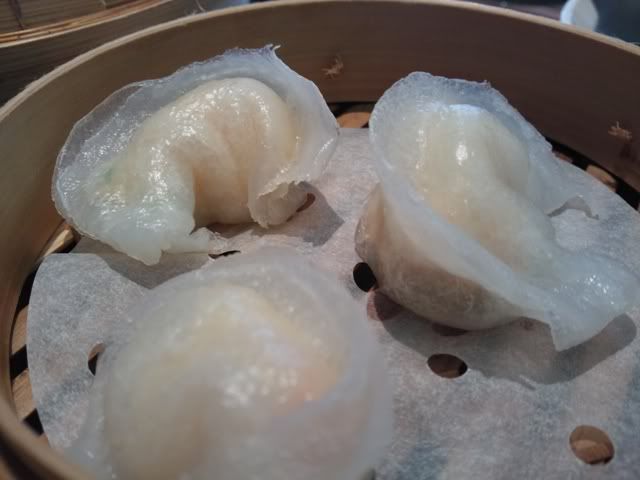 The Dried Scallop Seafood Har Kow (3 for S$4.80) was served lukewarm, which I did not fancy.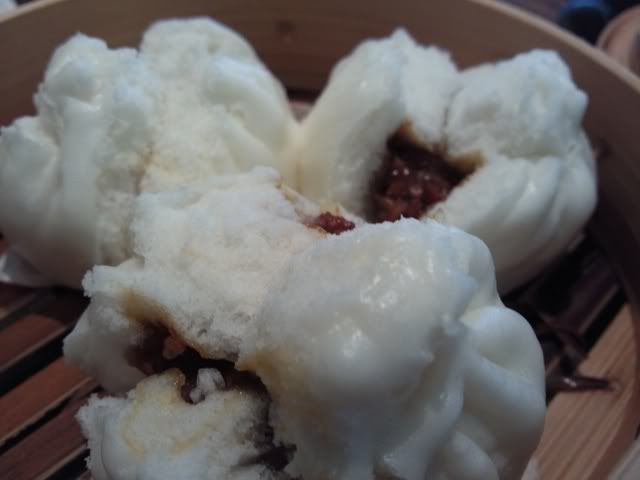 I find the standards of Char Siew Bao (3 for S$4.80) pretty good and acceptable to me. The char siew paste were not too sweet. And the skin was fluffy and soft.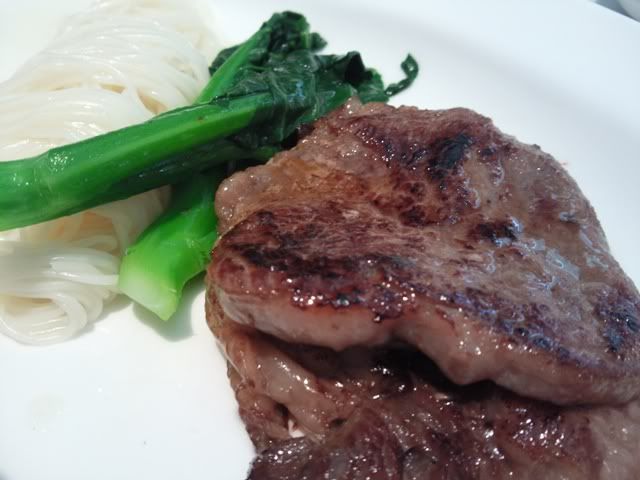 Still not full, we ordered this Pan fried ribeye beef with noodles (similar to Mee Sua). The beef was tender and flavourful. The noodles which resembles our Mee Sua, was said to be a noodle from Japan. But I had forgotten the Chinese name of the noodles.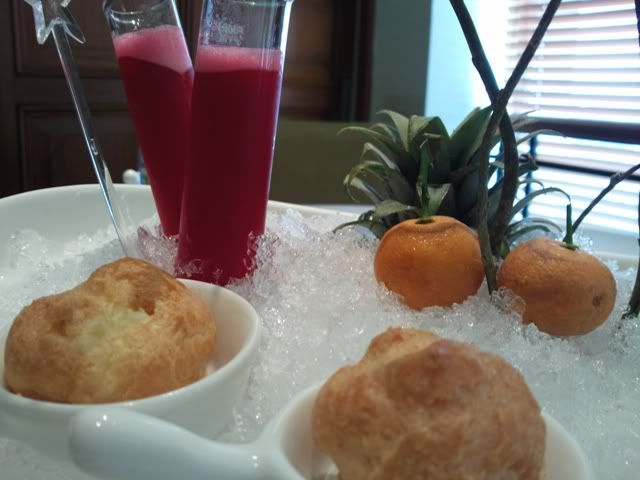 Every meal at Tung Lok ends with our special Dessert - Cream puffs + fruit juice.
If you are trying to find a Chinese restaurant in the CBD which is not overly priced I will suggest Noble House. But of course the standards here are good, but not the best.
Noble House

5 Shenton Way
#06-13
UIC Building